MGM and Las Vegas Metro Police Timelines Finally Align, Crisis Management Firm Called in by Mandalay Bay Parent
Posted on: October 13, 2017, 04:00h.
Last updated on: October 13, 2017, 02:31h.
MGM Resorts International caused plenty of controversy when it publicly corrected law enforcement's record of the October 1 shooting at its Mandalay Bay property.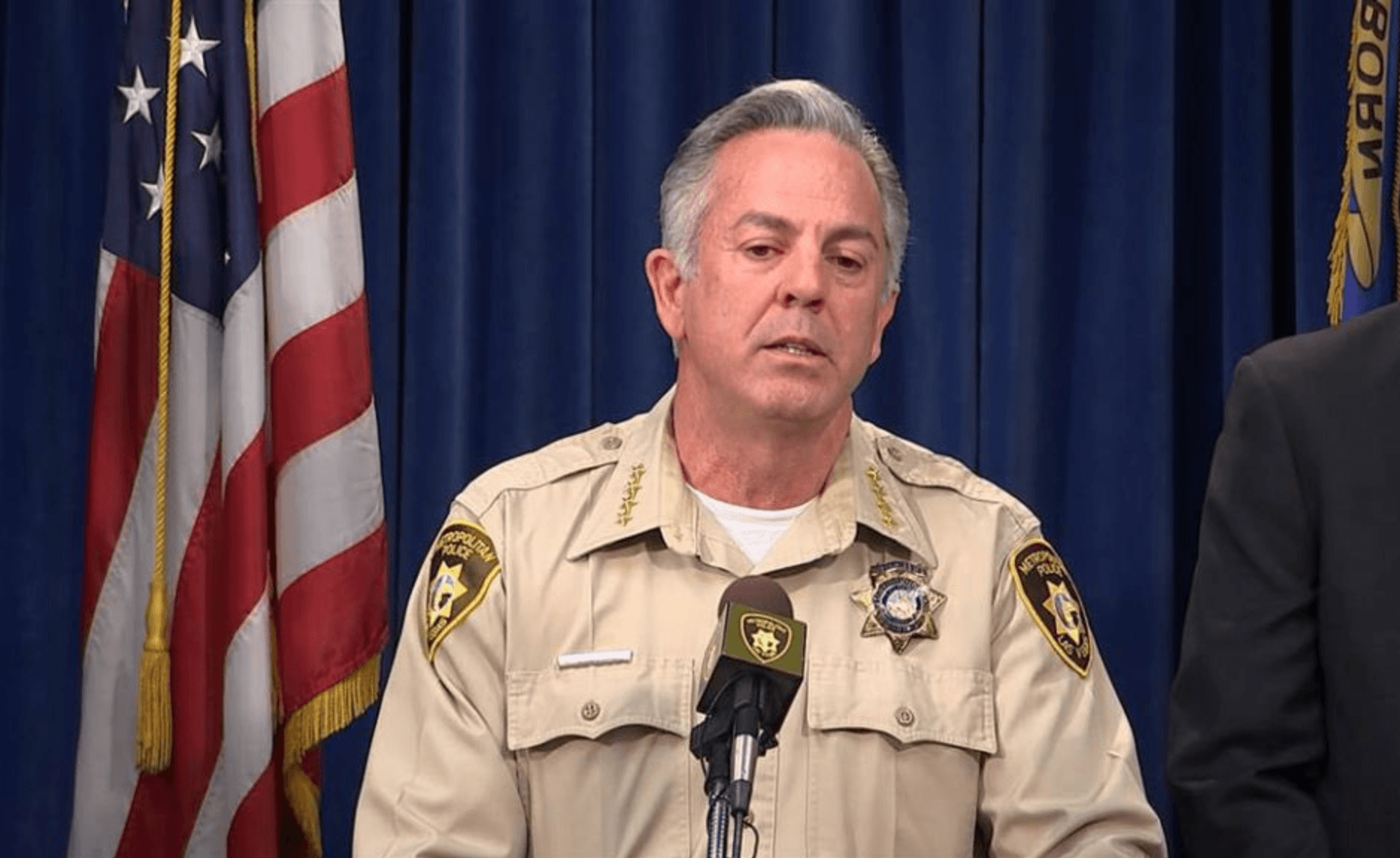 After Metro Police and Sheriff Joe Lombardo revised the timeline of events surrounding the deadliest shooting in modern US history, the casino conglomerate was quick to challenge the updated account.
This week, Lombardo said he believed gunman Stephen Paddock shot 200 rounds at Mandalay Bay security guard Jesus Campos on the 32nd floor a full six minutes before opening fire on the outdoor Route 91 Harvest music festival. MGM countered by saying that Paddock had already begun shooting at the crowd below when Campos arrived in the hallway outside his room.
Lombardo now admits MGM's account is correct.
The sheriff said the discrepancies were in relation to Campos' response to an open security door alarm. He arrived on the 32nd floor via an emergency stairwell at 9:59 pm local time, but couldn't enter the hallway, as Paddock had the emergency door barricaded. It took Campos six minutes to reach the hallway through another entrance, at which time he was fired upon by Paddock.
"No one is attempting to hide anything," Lombardo noted Friday, showing some exhaustion and frustration in his tone as he addressed the media in attendance.
MGM and Metro Police timeline:
9:59: Campos tries to enter the 32nd floor hallway through a security stairway door, but it's blocked.
10:05: Campos arrives outside Paddock's room. Paddock sees him on the surveillance cameras he installed in the hallway, and fires 200 bullets at Campos, but strikes him only in the leg. After Campos flees, Paddock begins firing out the window at 22,000 concertgoers.
10:12: Two police officers arrive on the 31st floor, only to discover the gunfire is coming from one floor above.
10:15: Paddock's shooting ends, law enforcement deems there is no longer an active shooter and evacuates guests from the floor.
11:20: SWAT uses an explosive device to enter Paddock's room, where he's found dead from a self-inflicted gun shot wound.
Why Timelines Matters
The issue at hand is critical in deciding whether there was a delay in notifying police that shots had been being fired inside Mandalay Bay, as every minute that went by allowed Paddock's killing spree to take out more victims. With lawsuits beginning to be filed, MGM wasted no time with taking its defense public.
"Although we prefer not to comment on the details of the investigation, we are issuing this statement to correct some of the misinformation that has been reported," MGM said yesterday evening. "We know that shots were being fired at the festival lot at the same time as, or within 40 seconds after, the time Jesus Campos first reported that shots were fired over the radio."
Lombardo, meanwhile, is pretty clearly starting to run on fumes after two weeks of non-stop mayhem. He was having dinner with out-of-state friends at the Palazzo when Paddock opened fire, and immediately raced to the scene. He's slept little since, and the emotional wear is starting to show in his pressers.
He was overcome and fought back tears during Friday's press conference, while talking about an officer who'd sustained a substantial wound. "The reason I bring this up, he asked me if he could go back to work today," the sheriff said, then had to take a moment to compose himself.
Crisis Management
With the first lawsuit filed against MGM and many more expected to follow, the gaming operator has hired New York crisis firm Joele Frank, a PR group that MGM Resorts has used in the past. "They are considered one of the two or three best at this particular kind of work," Paul Holmes, a PR industry veteran, told the Las Vegas Review-Journal.
So far, MGM has handled its response in a very calculated manner, one that's receiving praise from those who know corporate communications best. Public relations expert Ross Johnson said MGM largely staying out of the public eye has been a "textbook" reaction.