Mesquite Gaming Could Be Readying Sale
Posted on: October 31, 2023, 03:13h.
Last updated on: November 1, 2023, 12:34h.
Mesquite Gaming, LLC, the owner of two casino resorts in the Nevada town of the same name, appears to be on the auction block.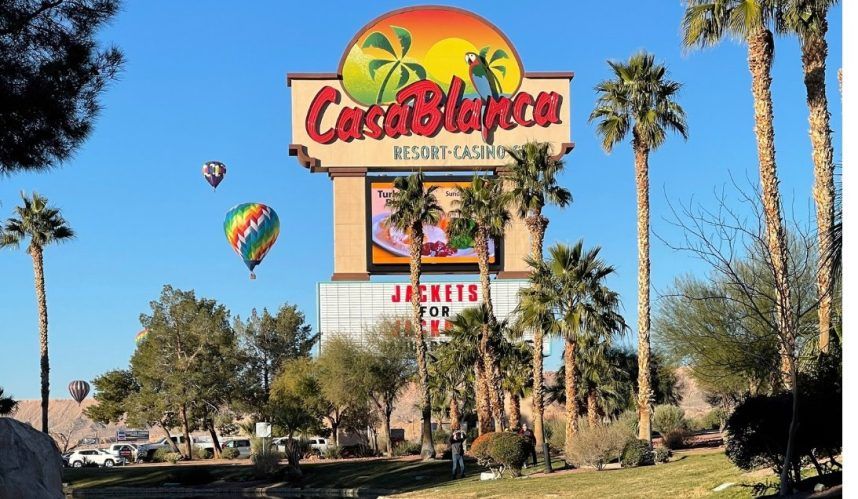 The agenda for the Nevada Gaming Control Board's (NGCB) Wednesday, November 1 meeting indicates the regulatory agency is set to consider gaming suitability applications for Matthew Wilson, Jordon Kruse, and David Quick, who are listed as 33.33% owners of a Los Angeles-based entity known as Mesquite TopCo LLC. Vernaculars such as "bidco" and "opco" are used by lawyers when readying corporate entities for mergers and acquisitions.
The NGCB agenda also includes an item indicating the agency will consider granting Mesquite TopCo registration as a private investment company, and an application to transfer "an option to Mesquite Parent, LLC to acquire 40% of the membership interest in Mesquite Gaming, pursuant to a convertible note agreement.
From there, that 40% interest would be transferred to an entity known as Mesquite BidCo, which has the same address as Mesquite TopCo. A potential purchase price for the privately held gaming company isn't mentioned in the NGCB agenda.
Inside Mesquite Gaming
Mesquite Gaming owns and operates the CasaBlanca Resort and Virgin River Hotel & Casino in Mesquite, Nev., 77 miles from Las Vegas.
Both properties combine to feature 1,186 guest rooms, 76,000 square-feet of casino space with 1,600 slot machines and 36 gaming tables, 70,000 square-feet of meeting and convention space including an outdoor entertainment venue," according to the company.
As of September 2022, some sources indicated Mesquite gaming was 40% controlled by Newport Global Advisors LP, a Woodlands, Texas-based investment company, with CEO Anthony Toti and Michael Gaughn each controlling 25%. The NGCB agenda implies that Michael J. Gaughn Familly, LLC, owns 35% of Mesquite.
Gaughn, one of the biggest names in Las Vegas gaming, owns the South Point Hotel, Casino & Spa and controls the slot machines at Harry Reid International Airport.
Newport Global Advisors doesn't mention Mesquite Gaming on its website. But its prior investments include Eldorado Resorts, the company that bought Caesars Entertainment for $17.3 billion in 2020. Additionally, the investment firm noted it focuses on firms with enterprise values of $50 million to $750 million, a bill likely fit by Mesquite.
Rumors Abound on Mesquite Gaming
On Monday, there were smatterings of internet speculation regarding the fate of Mesquite Gaming, with one X (formerly Twitter) user saying there had been rumors about a potential sale for some time.
Scott Roeben of Vital Vegas indicated that a company known as Oak View Group could be the buyer of Mesquite, but noted that hasn't been confirmed yet.
Oak View has some exposure to Las Vegas via a partnership with Sphere Entertainment and its own development plans for a casino resort and arena. Its past projects are grander in scale and in larger cities than Mesquite.