Melco Resorts Q4 Income Surges 58 Percent, CEO Lawrence Ho Optimistic on Macau Mass Market
Posted on: February 21, 2019, 07:40h.
Last updated on: February 21, 2019, 07:48h.
Melco Resorts enjoyed a prosperous final quarter to 2018, as operating income ballooned by 58 percent.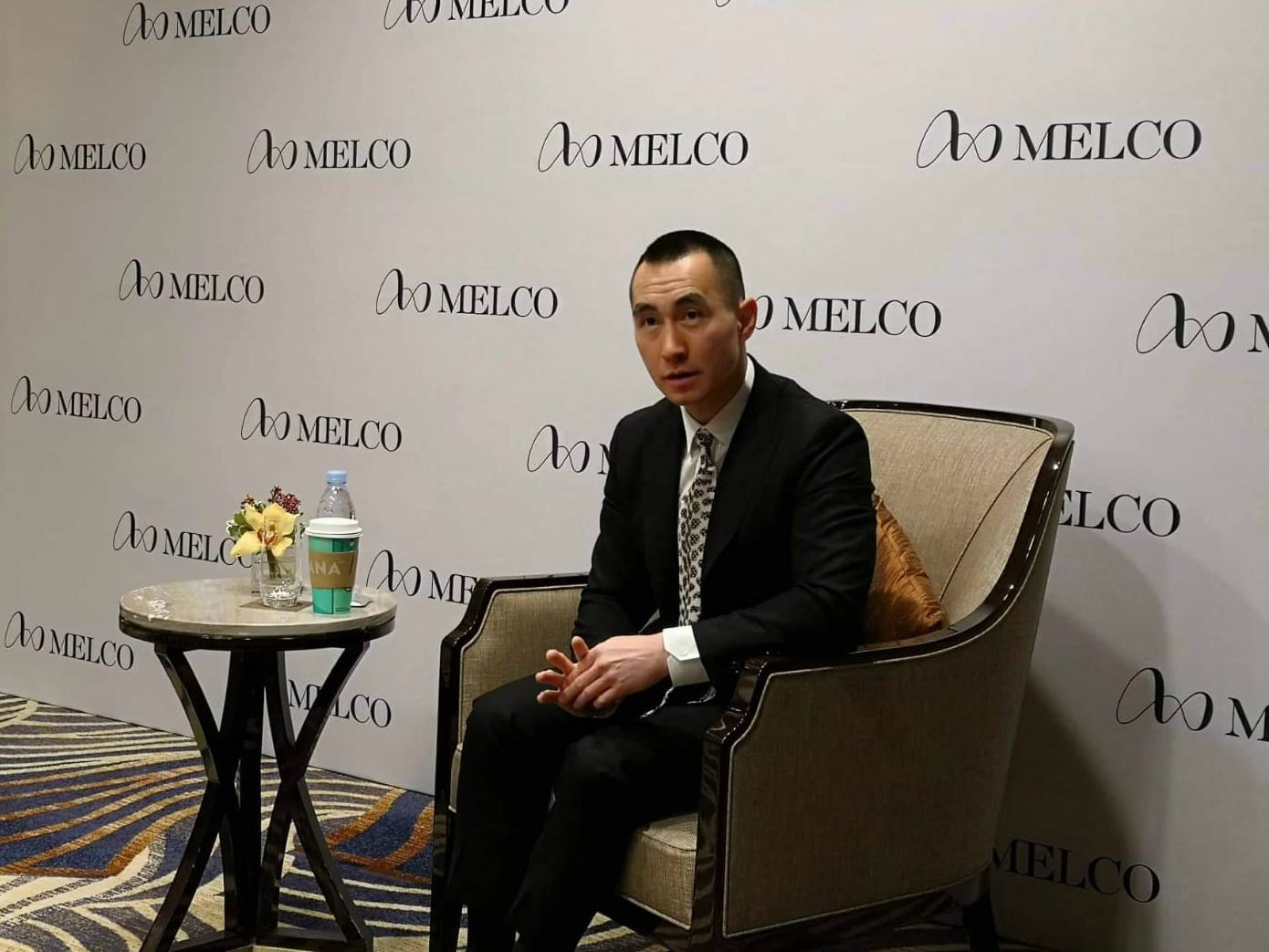 Net revenue for the final three months of the year totaled $1.396 billion, a 4.8 percent gain on the same period in 2017. The consensus expectation among analysts called for net revenue of $1.31 billion.
The income surge was primarily driven by hotel rooms with the June 2018 opening of the Morpheus tower at City of Dreams in Macau.
Earnings before interest, taxes, depreciation, and amortization (EBITDA) in the fourth quarter were a record $215 million. Melco founder and CEO Lawrence Ho said "robust mass gaming revenue" fueled the increase.
We remain bullish on Melco's long-term prospects, with Macau being one of the most attractive integrated resort markets," Ho told investors Tuesday. The billionaire added that the company is well positioned to benefit from the "anticipated mass-driven growth."
Melco Resorts owns and operates three integrated casino resorts in Macau – City of Dreams, Studio City, and Altira – and the City of Dreams in Manila, Philippines.
Bullish Ahead
Ho said last month that fears regarding China's economic slowdown – a result of the ongoing trade war with the US, a weakening yuan, and mainland economic easing – is overblown. The gaming tycoon, who is the son of the "King of Gambling" Stanley Ho, said the recent Chinese New Year was proof that Macau is alive and well.
"There has been record visitation," Ho explained this week. "For now, we don't see any major concern, especially for Melco's main bread and butter, which is mass and premium mass."
Traded in the US on the NASDAQ, Melco shares jumped 5.45 percent on Wednesday to close at $23.40.
Macau casino operators have reduced their dependency on the VIP after China began cracking down on junket companies that bring wealthy mainlanders to the enclave and loan them money to gamble. Resorts have developed attractions that appeal to a broader base, and it's working: tourism surged 27 percent in 2018 to a record 1.2 million visitor arrivals.
Japan Focus
Melco Resorts, like nearly every major casino operator in the world, is in the process of preparing its pitch to land one of the three integrated casino resort licenses in Japan. The country is finalizing its regulatory conditions, and expects to formally begin the permit bidding later this year.
Ho has called the opportunity "priceless," and says obtaining one of the three license "means everything for us." On Tuesday, the CEO added that Japan is "the most attractive integrated resort opportunity globally outside of Macau."
"We believe we are well placed in Japan with a strong local team actively working on the ground, engaging with the relevant stakeholders," Ho explained. "We also believe our focus on the Asian premium segment, a portfolio of high-quality assets, dedication to world-class entertainment offerings, market-leading social safeguard system, and an established track record of successful partnerships will put Melco in a strong position."
Similar Guides On This Topic