Melco Resorts Credit Outlook Upgraded by Moody's
Posted on: November 17, 2023, 01:58h.
Last updated on: November 17, 2023, 02:59h.
The outlook on Melco Resorts & Entertainment's (NASDAQ: MLCO) credit rating was upgraded to "stable" from "negative" by Moody's Investors Service.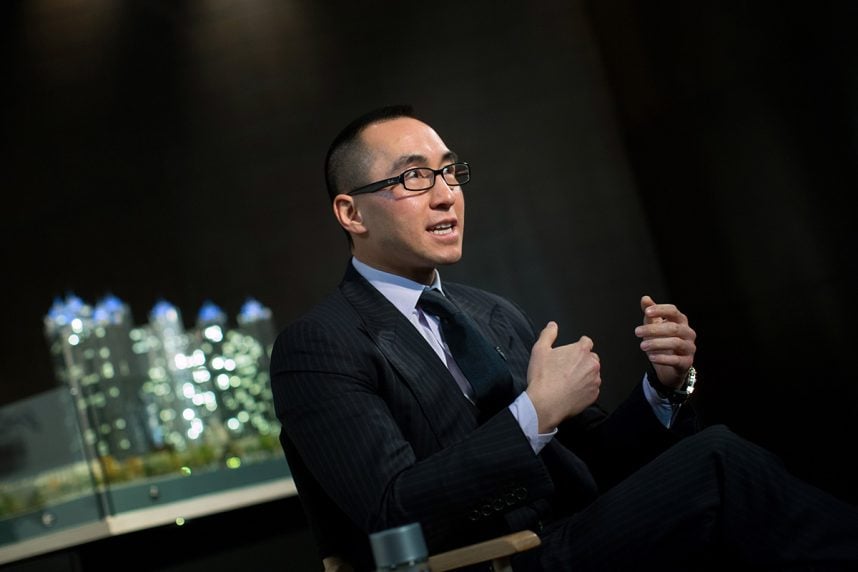 That move comes on the heels of strong third-quarter results issued last week by the City of Dreams operator. Rising gross gaming revenue (GGR) in the Macau Special Administrative Region (SAR), one of Melco's marquee markets, contributed to the improved outlook.
The outlook change to stable from negative reflects our expectation that the Melco group's financial leverage will improve significantly over the next 12-18 months amid a robust recovery of the gaming market in Macao SAR, China," noted Moody's analyst Gloria Tsuen.
Moody's has a junk rating of "Ba3" on Lawrence Ho's gaming company. The operator lost $100 million last year. Still, Moody's estimates Melco will improve significantly this year as the ratings agency forecasts earnings before interest, taxes, depreciation, and amortization (EBITDA) will rise to $900 million, before surging to $1.4 billion in 2024. That's up from forecasts issued earlier this year of $700 million and $1.2 billion, respectively.
Melco Liquidity Helps
At the end of the third quarter, Melco had $1.2 billion in cash on hand, not including restricted cash. That implies some level of value, because the operator's market capitalization is $3.1 billion, perhaps indicating the investment community isn't giving the gaming company the credit it deserves for its cash stockpile.
Additionally, that steady balance indicates Melco can service its liabilities for the foreseeable future — a relevant point when considering Macau concessionaires' debt ballooned as a result of the coronavirus pandemic. Melco has no debt coming due prior to 2025.
"These resources and improving operating cash flows will be sufficient to cover the company's capital spending and short-term debt repayments for the next 12-18 months," added Tsuen.
The ratings agency cited Melco's high-quality assets and robust long-term growth in Macau as factors supporting the operator's credit rating.
How Melco Can Land an Upgrade
Melco's current credit rating of "Ba3" is three notches below investment-grade territory, so getting to that range could take some time. But upgrades to the higher end of junk are possible. That would require further earnings gains and driving debt-to-EBITDA down to 4.5x to 5x. That ratio was around 3.3x prior to the pandemic. Those factors could also highlight downgrade potential if they move in the wrong direction.
Conversely, Moody's could downgrade MRF's ratings if MRE's adjusted debt/EBITDA returns to above 5.5x-6.0x on a sustained basis, or if its liquidity weakens. This situation could result from a weaker-than-expected earnings recovery, a failure to reduce debt, or the company's aggressive financial policy," noted the ratings agency.
In Macau, Melco operates City of Dreams, Morpheus, Studio City, and Altira.