Light & Wonder Board Green Lights Australia Listing
Posted on: May 9, 2023, 08:25h.
Last updated on: May 10, 2023, 11:07h.
Slot machine manufacturer Light & Wonder (NASDAQ: LNW) said Tuesday that its board of directors signed off on a plan for a secondary equity listing in Australia.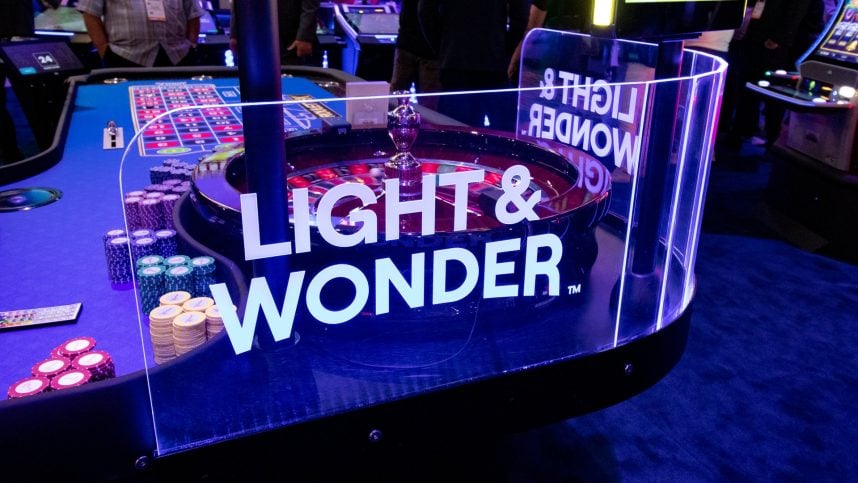 The company made the announcement in conjunction with reporting its first-quarter earnings. It's been about two months since Light & Wonder told investors it was mulling the possibility of listing its stock on the Australian Securities Exchange (ASX). Its primary listing will remain the Nasdaq in New York.
The Board believes there are substantial potential benefits for the Company and its shareholders in pursuing a secondary listing on the ASX, including enhancing the Company's profile in Australia, one of the leading markets for the Company's Gaming business, and providing the Company access to new long-term Australian institutional investors that would complement its strong existing base of shareholders in the U.S. and Australia," according to a statement issued by Light & Wonder.
The Las Vegas-based company didn't specify a time line for the Australia listing to occur.
Light & Wonder Familiar to Aussie Investors
This isn't the first time L&W has mulled an ASX listing. Nearly two years ago, then operating as Scientific Games, the company reportedly engaged Australian investment bank Jarden Australia to evaluate a potential secondary listing in that country.
Some Australian market participants, particularly professionals, are already familiar with Light & Wonder, indicating it's practical for the company to consider a listing there as an avenue for broadening its investor base.
Additionally, while the ASX is significantly smaller in terms of the number of components than the Nasdaq and New York Stock Exchange (NYSE), the Australian bourse is home to several gaming equities, including Light & Wonder rival Aristocrat Leisure. That's meaningful because it not only signals Aussie investors' familiarity with gaming equities, but a willingness to potentially more appropriately value the shares than market participants in other regions.
Light & Wonder finished Tuesday with a market capitalization of $5.29 billion, which would put it toward the higher end of ASX-listed gaming stocks and in the middle of the exchange's overall pack.
Light & Wonder Continues Debt Reduction Progress
Beyond the ASX listing, a long-running theme for Light & Wonder has been the reduction of debt. The company said that as of the end of the first quarter, its outstanding liabilities stood at $3.9 billion, equaling a net debt/leverage ratio of 3.1x, which is within the firm's desired range of 2.5x to 3.5x.
This quarter demonstrates Light & Wonder's favorable financial profile with strong topline growth flowing to the bottom line, and importantly strong cash conversion, enabling us to invest in future sustainable growth," said CFO Connie James in the statement.
During the first three months of 2023, Light & Wonder repurchased $437 million worth of its own shares, reducing its shares outstanding tally by 7.6 million. The company finished the quarter with $931 million in cash on hand, up from $914 million at the end of last year.