Matthew Levinson Reportedly Out as New Jersey Casino Control Commission Chair
Posted on: November 9, 2017, 03:00h.
Last updated on: November 9, 2017, 03:11h.
Matthew Levinson, the chairman of the New Jersey Casino Control Commission (CCC) since 2012, reportedly won't be reappointed to the position. That's according to ROI, a business news source that covers New Jersey.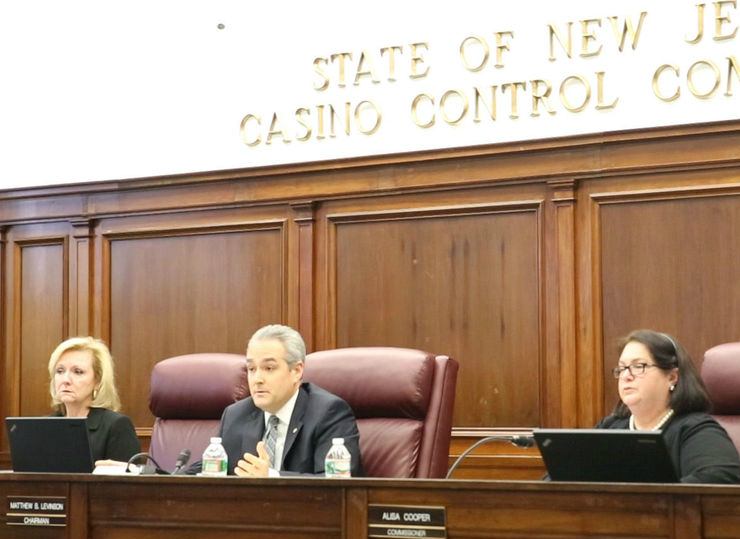 Levinson's five-year term was due for renewal in August, but there's been an unexplained holdup.
Founded in conjunction with New Jersey legalizing gambling in Atlantic City in the 1970s, today the CCC is a three-person government agency that is responsible for licensing casinos and the industry's key employees. The CCC also listens to appeals filed by persons or companies unhappy with decisions made by the state's Division of Gaming Enforcement (DGE).
Levinson's tenure oversaw some of Atlantic City's darkest days. Five casinos closed during his term. But Levinson also oversaw the successful launch of internet gambling, a market that's helping to revitalize the gambling town.
Levinson is currently engaged in an ongoing scuffle with developer Glenn Straub, the controversial owner of the shuttered Revel who doesn't like to play by the state's rules. Straub has blamed the CCC for preventing him from reopening the $2.4 billion resort.
Straub has opined that the state is trying to "rape" him, Levinson responding, "Mr. Straub, on multiple occasions, has misled people."
Christie and the Levinsons
While there's been no word out of the CCC nor New Jersey Governor Chris Christie's (R) office as to why Levinson hasn't been reappointed to another five-year term, one reason might be Christie's deteriorating relationship with Atlantic County Executive Dennis Levinson, Matthew's father.
Dennis, a Republican, has been critical of Christie's takeover of Atlantic City, as well as the Payment in Lieu of Taxes (PILOT) program. Levinson says the property tax deal works for the casinos at the expense of residents. The county executive threatened to sue New Jersey in May over the issue.
Christie has praised the PILOT and his administration's takeover. The state has resolved all outstanding property tax disputes, saving the government over $100 million, and the city's spending has been reined in.
Before the PILOT was passed, Christie promised Levinson that Atlantic County would receive 13.5 percent of the $120 million annual payments. The governor didn't live up to his word, however, and now the county is being forced to pass those lost revenues onto residents.
Christie said Dennis Levinson failed to be an active participant in helping reform Atlantic City, and therefore didn't deserve the PILOT funds.
New Governor, New Chair
Matthew Levinson will presumably continue in his role until New Jersey Governor-elect Phil Murphy (D) replaces Christie in January. The CCC chairperson is appointed by the governor when the position becomes vacant, and confirmed by the State Senate.
ROI reports that James Plousis will be Levinson's successor. Plousis is presently the chairman of the New Jersey Parole Board. Despite a Democrat taking the chief office in the Trenton capital, Plousis is a Republican.
By law, all three CCC members cannot be of the same political party. The agency's two other members are Vice Chair Sharon Anne Harrington (D), appointed by former Governor Jon Corzine (D) in 2009, and Alisa Cooper, another Democrat that was appointed by Christie in 2012.