Massive Pennsylvania Gambling Expansion Bill Passed by State House, But Not Without Controversy
Posted on: June 8, 2017, 11:00h.
Last updated on: June 8, 2017, 11:14h.
Pennsylvania gambling expansion has been a focal point in Harrisburg for more than a year, but late Wednesday night, the state's House of Representatives finally took action on the matter. The manner in which they did so, however, is being criticized by some lawmakers.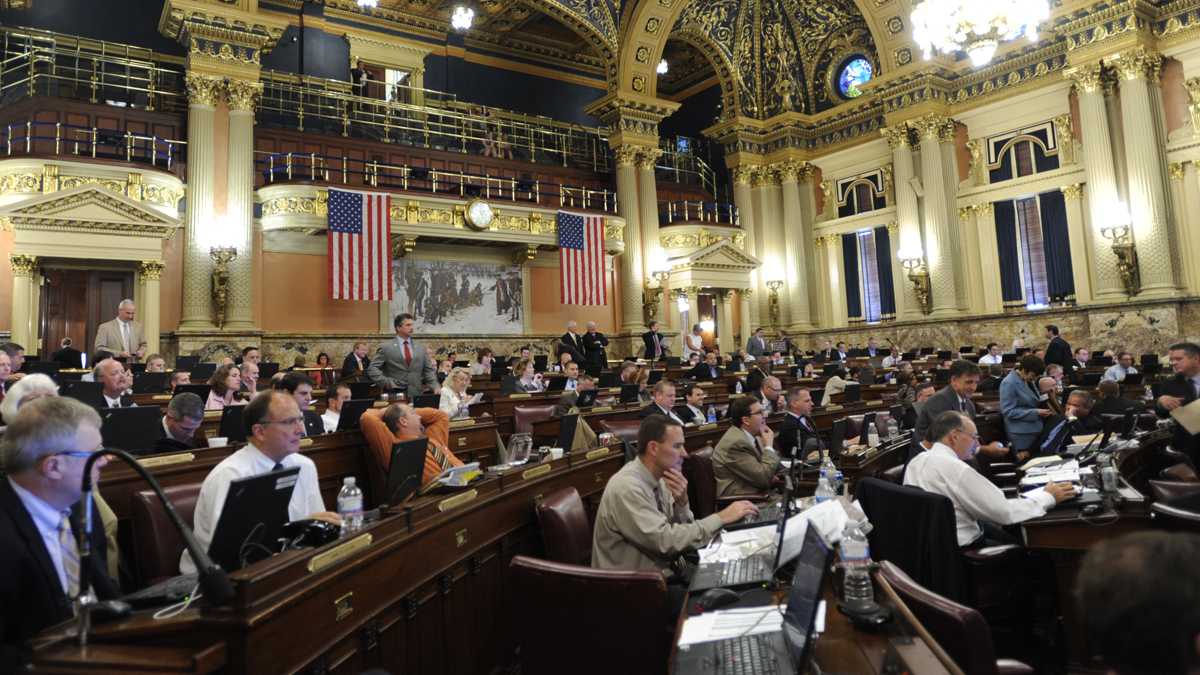 Yesterday morning, House Bill 271 was introduced by State Rep. Jason Ortitay (Allegheny County) and co-sponsored by six other Republicans and one Democrat.
The measure seeks to greatly expand gambling in the Keystone State. HB 271 would place slot machines in airports and bars, authorize online casinos and daily fantasy sports (DFS), allow the lottery to sell internet instant tickets, and create sports betting regulations in anticipation of any change to the existing federal ban.
At almost 700 pages, the all-encompassing piece of legislation would leave no already legal gambling option unaddressed, as far as where it can happen. It's no easy read, but just hours after its introduction, Republican House majority leaders ushered it in for a vote.
In the end, it passed narrowly, by a count of 102-89, with support mixed across party lines.
"If you've all had the chance to read it, I don't know how you did it," was the wry observation from Rep. Madeleine Dean (D-Montgomery).
Pay So They Can Play
Ortitay's bill would allow any establishment holding a liquor license to house slot machines. Each bar, hotel, restaurant, or fraternal club would be allowed to have up to five gaming terminals, with truck stops being permitted ten. Off-track betting parlors could encompass 250 slot machines for a fee of $5 million.
The state's 12 licensed land-based casinos would be able to offer online gambling, but must be willing to shell out $8 million per website. Las Vegas Sands billionaire Sheldon Adelson, whose company owns Sands Bethlehem, is spending $1 million on an aggressive advertising campaign opposing internet gambling in the state.
Pennsylvania's robust state-run lottery, which sold over $4 billion worth of tickets in 2016, would also move more of its operations to the internet. Online lottery games, and instant and raffle tickets, would expand their offerings.
Airports terminals would be able to offer slots to passengers, sports betting would be considered legal (if Congress ever overturns the federal ban), and DFS operators could be online after paying a $50,000 fee to Pennsylvania.
Local Share Tax
Perhaps most importantly, HB 271 addresses the ongoing problem with the state's casino local share assessment. That rule requires each venue to pay its host municipality $10 million annually. The Pennsylvania Supreme Court declared the tax unconstitutional, as it ruled the $10 million payment, or two percent of gross slot machine revenue, whichever is greater, violated uniformity law.
Under Ortitay's bill, the state's largest casinos, Sands Bethlehem and Parx, would be required to pay two percent of gross slot revenue to the host county, and a flat $10 million to the host municipality. Resorts with lower revenue pulls would pay just the two percent tariff. 
Resolving the local share tax is perhaps the main reason why Republican leaders rushed HB 271 to a vote on Wednesday, as it provides critical funds to regional governments.
It isn't clear whether the higher chamber will support the enormous Pennsylvania gambling expansion bill, or if Governor Tom Wolf (D) would even sign it, should it reach his desk.
The Keystone State needs money to pay down its burgeoning pension debt. Putting slot machines in bars and restaurants across from schools and churches is the answer, at least according to those who voted to approve the measure on Wednesday.