Massachusetts Man Busted for Using Fake Slot Mailers at Rhode Island Casino
Posted on: May 28, 2019, 11:46h.
Last updated on: May 28, 2019, 11:46h.
A Massachusetts man with a lengthy rap sheet is facing felony charges for orchestrating a scam in which he and other gamblers used phony mailers to gain free slot play at the Tiverton Casino Hotel in Rhode Island.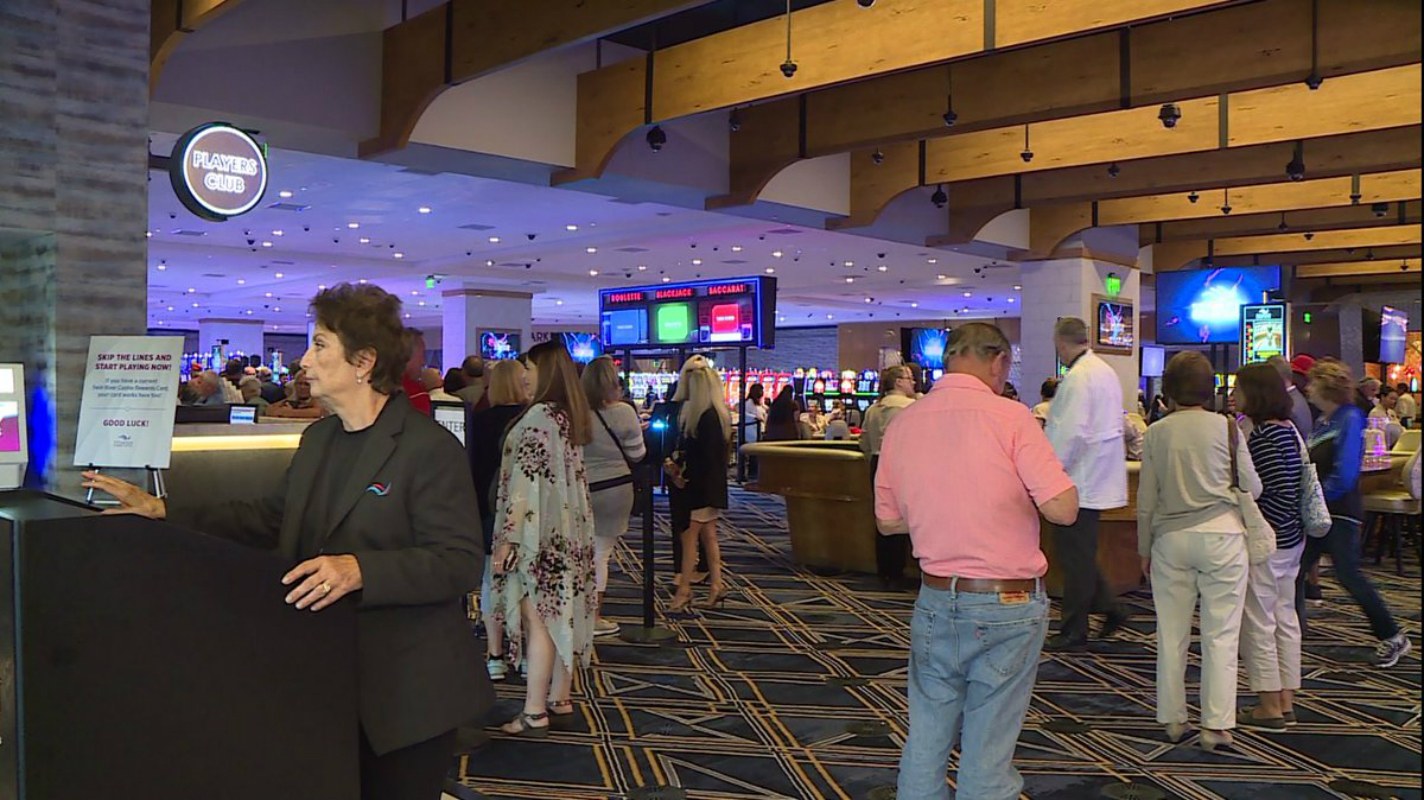 Joseph Clement, 49, of Merrimac, Massachusetts, is accused of selling or trading counterfeit slot mailers to at least 25 people. Clement reportedly received an offer in the mail for $25 of free slot play at the Plainridge Park Casino in Plainville, Massachusetts. Using that legal mailer as a template, Clement created phony equivalents with larger dollar amounts and different dates, according to documents submitted by Rhode Island State Police to the Newport Superior Court.
On two occasions last October, Clement was able to pass counterfeit slot mailers in the amounts of $500 at the Tiverton Casino Hotel. Last December, he tried to use a fake $600 mailer for free slot play, which the gaming venue honored to the tune of $500, its limit on gratis slot action.
Not So Slick
Over the course of the investigation into Clement's alleged crimes, local authorities have discovered potentially damning evidence. For example, surveillance footage from December at the Tiverton Casino shows a woman successfully passing one of Clement's fake $500 mailers at the venue. Then, she and Clement go to the slot machine area where he used her Players Club rewards card to gamble.
Rhode Island State Police also obtained footage from a Staples office supply store that shows Clement entering that establishment. A store manager interviewed by authorities confirmed Clement came into the venue with lists of names and addresses and proceeded to use copy machines there. That Staples is located just a mile from the Tiverton Casino.
Police in Rhode Island took 22 of the phony mailers to the US Postal Inspector and learned that 20 were mailed to Clements residence in Merrimac, Massachusetts.
Clement, who was arrested last December, is facing 15 charges, including multiple forgery charges, forgery with intent to defraud, use of a fake gaming instrument in a casino, conspiracy, soliciting participants in a conspiracy and conspiring with others to cheat a gaming venue.
Clement, who is currently free on bond, pleaded not guilty and is expected back in court on June 6. This is not his first encounter with the law. He has previously faced charges of intimidation, rape of a child, property destruction, and various assault accusations.
Bad PR
News of Clement's arrest caps what has been a rough month for casino gaming in Rhode Island. Earlier this month, a lawsuit was filed in state court challenging the constitutionality of sports betting. The suit claims the proposal was not made available to voters prior to being enacted by politicians.
Less than two weeks later, it was revealed that sports wagering in the Ocean State is expected to generate just $14.8 million in revenue in the next fiscal year, less than half the $30 million previously forecast. In the current fiscal year, which ends June 30, sports betting is expected to generate just $2.65 million for state coffers, well below an initial estimate of $11.5 million.