Massachusetts Casino Licensing to Continue as Scheduled
Posted on: July 5, 2014, 10:00h.
Last updated on: July 4, 2014, 10:34h.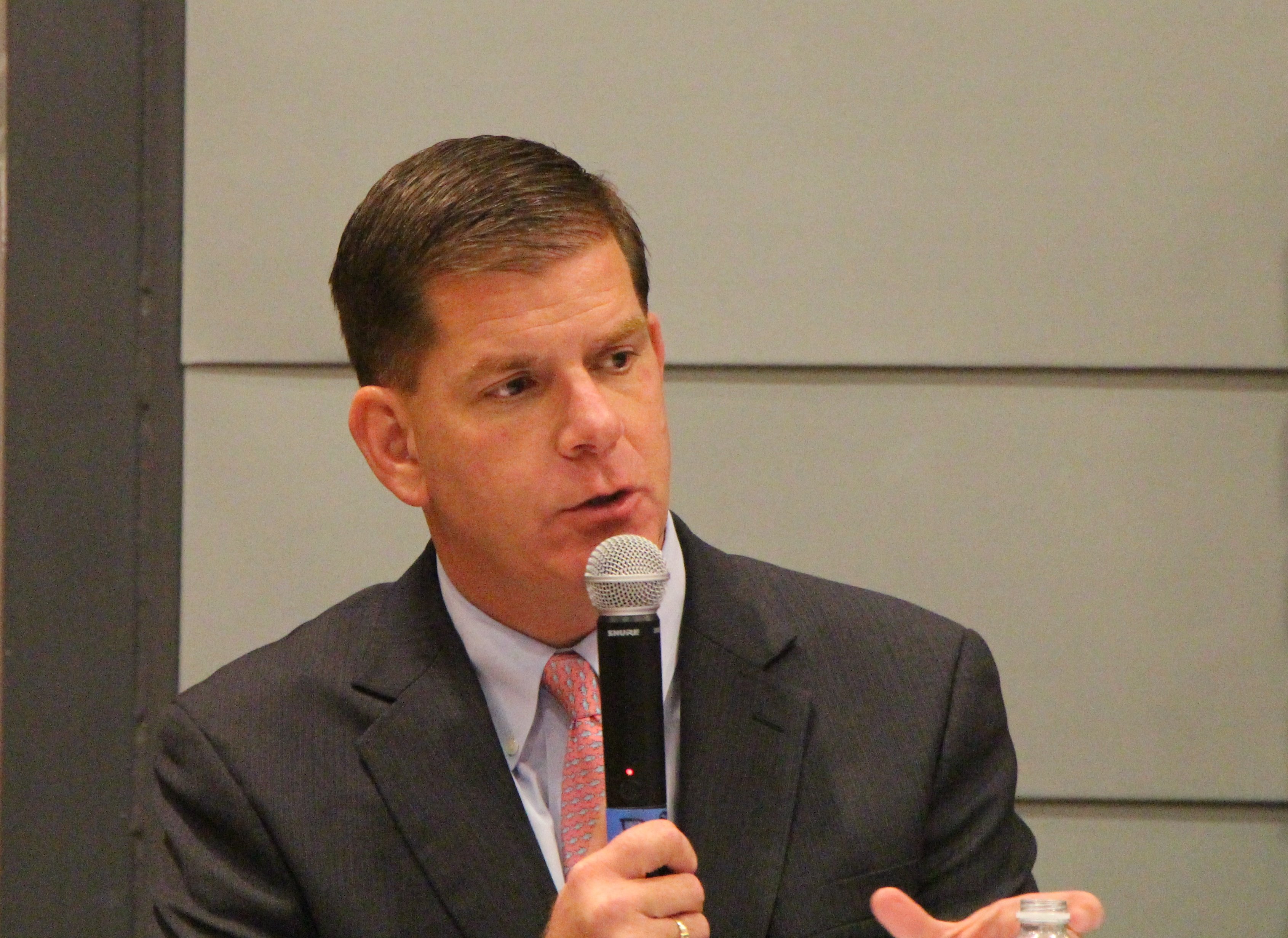 You know what they say: the show must go on. In a quick and unanimous decision, the Massachusetts Gaming Commission rejected Boston Mayor Marty Walsh's request to delay the awarding of the Greater Boston area casino license until after voters have had a chance to vote on repealing the casino law this November.
The commission now plans to continue evaluating the two plans that are competing for the one license near Boston: a plan by Wynn Resorts to build a casino in Everett, and another that would see Mohegan Sun build on the Revere side of the Suffolk Downs racetrack property. That decision should come in August or September, well before the vote.
Voters Can Use Information
But the commissioners didn't see that as a problem. In some ways, they said, it might actually be to the benefit of the voters.
"It's hard to understand how more information would adversely affect [voters]," said acting chairman James McHugh.
"More information is helpful to all votes," Commissioner Gayle Cameron added. "It's the prudent way to proceed."
But that argument didn't sit well with the city of Boston. Attorney Eugene O'Flaherty said that awarding a license would give the winner a "huge incentive" to spend as much money as it takes to defeat the repeal vote.
"Voters already have plenty of information," said O'Flaherty. "These entities don't want democracy to take place."
According to the mayor, the city may take further action despite the fact that there is no process in place for appealing such a decision.
"As a result of today's denial of a stay in this process, the city is pursuing and reviewing all available legal options," said Mayor Walsh.
Arbitration Over Community Agreements Likely
Although Boston is not considered a host community for either project, it does have the designation of being a surrounding community for whichever resort is eventually approved. That means that while the city cannot stop the casinos from being built, it does have the right to negotiate an agreement with either or both developers for compensation. If the two sides cannot agree on a deal, arbitration will take place to determine exactly what the city will receive.
This was one reason, O'Flaherty said, for the licensing process to be delayed. He noted that Boston did not want to spend the time and money on an arbitration process that may ultimately be fruitless should voters repeal the casino law.
O'Flaherty also argued that it was "not certain, but likely" that voters would vote for the repeal. However, current polling appears to show a modest lead for keeping the casinos, though the numbers may well change once both sides start campaigning in earnest.
The ruling will mean that the arbitration process will go forward between Boston and both casino firms still in the running. Both Wynn and Mohegan Sun still have just a few business days to put together their final offers to Boston. If the sides do not agree, then they can work to appoint an arbitrator. They will still have until August 8 to agree to terms with the help of arbitrators; if they are still at an impasse at that point, the arbitrator (or arbitrators) would make the final decision on what compensation the city will receive.