Mashpee Wampanoag Casino Rejected by Massachusetts Federal Judge
Posted on: July 29, 2016, 03:12h.
Last updated on: October 12, 2016, 03:29h.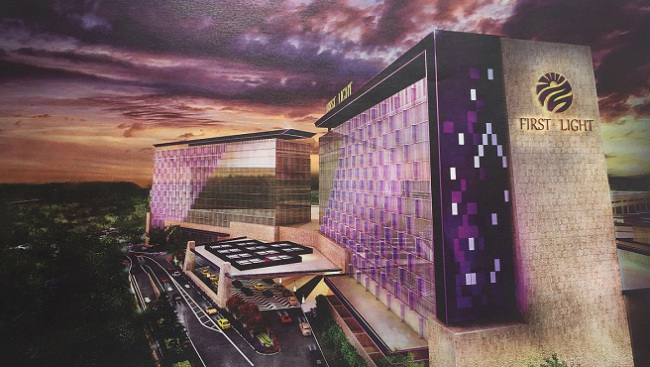 The Mashpee Wampanoag Tribe cannot continue building its $1 billion First Light Resort & Casino in Taunton, Massachusetts. In what is a serious setback for the federally recognized Native American tribe, US District Judge William Young ruled in favor of nearby homeowners in the southeast Massachusetts area.
In his decision, Young said the US Department of Interior "lacked the authority" to approve 300 acres of land designated to the Mashpee people in 2015. Young said since the Mashpee Wampanoag Tribe was only first recognized in 2007, the tribe is restricted from receiving land from the federal government.
In a 2009 US Supreme Court ruling in regards to the Indian Reorganization Act, the high court said only tribes recognized by the federal government in 1934 were eligible to have newly acquired land deemed sovereign by the government.
"This is not a close call," Young declared. "Despite their subsequent acknowledgement by the federal government . . . the Mashpees are not considered 'Indians' because they were not under federal jurisdiction in June 1934."
Tribe Responds
At the heart of the contention over the Mashpee Wampanoag Casino project is how it would influence neighboring communities. The location of the casino, where construction began several months ago, is situated next to several residential neighborhoods, an elementary school, and a church.
Opponents to the casino voiced concerns over bringing such a mammoth gambling resort to the otherwise rural community. Young found a way to block the project, though the tribe isn't conceding.
"We are disappointed in the ruling, as it represents an attack on Indian sovereignty and an attempt to undermine our right to self-determination and self-reliance," Mashpee Chairman Cedric Cromwell said in a statement.
"This ruling does not mean that we have lost our land. This ruling does not mean we have been ordered to stop moving forward with our First Light Resort & Casino," Cromwell asserted. "Our legal time and Tribal Council is working overtime to address our next steps."
Flawed Ruling
The tribe is expected to appeal Young's decision on the basis that it does indeed have the right to run a casino due to its classification as a federally recognized tribe.
"The Mashpee Wampanoag Tribe has been a continuous tribe descended from the indigenous people who have lived on this land for the past 12,000 years," Cromwell explained. "Our people have been challenged throughout history and we are still here, living on the land of our ancestors. I have no doubt we will prevail."
Massachusetts approved commercial gambling with the Expanded Gaming Act in 2011. The law called for the creation of three gaming facilities in three designated regions of the state.
The Plainridge Park Casino was the first venue to open, and construction is ongoing at the MGM Springfield and Wynn Boston Harbor.
Mashpee's Tribal Council has been lobbying the state to build a casino for over a decade, but its attempts have repeatedly been challenged due to its relatively recent federal acknowledgement.
It appears the legal struggle will continue.
Similar Guides On This Topic
Latest Casino Stocks:
Retrieving stocks data...
Retrieving stocks data...
Retrieving stocks data...
Retrieving stocks data...
Retrieving stocks data...