Mark Cuban Invests in Daily Fantasy Sports Data Company
Posted on: January 8, 2016, 06:45h.
Last updated on: January 8, 2016, 06:45h.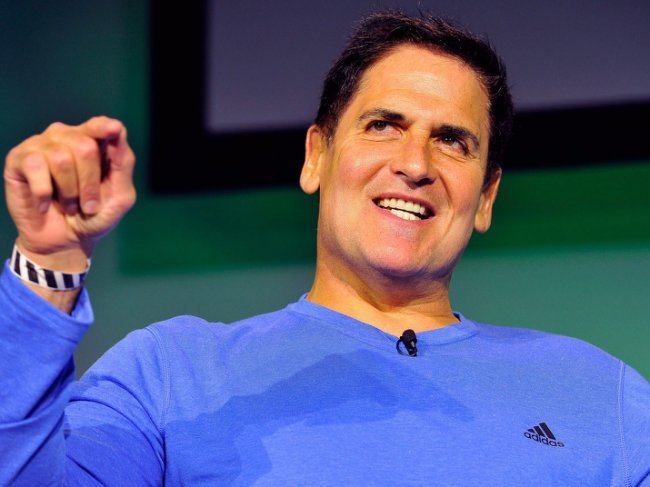 Billionaire entrepreneur Mark Cuban is the outspoken owner of the NBA's Dallas Mavericks and renowned for appearing on ABC's "Shark Tank." The tycoon made his fortune by being ahead of the tech curve, and now Cuban's focusing his attention on another burgeoning industry: daily fantasy sports (DFS).
Fantasy Labs, a platform of proprietary analytical data and tools that players can use to increase their DFS performance, announced this week that Cuban has made an undisclosed investment in the company.  
"We attracted a significant amount of interest from outside investors," Fantasy Labs said in a statement. "We identified Mark as the 'dream investor' … Bringing on Mark is a strategic move that we couldn't pass up."
Cuban expressed his excitement in joining the company as well. "The explosive growth of fantasy sports, and its involvement with new categories of competition like eSports, increases the need for high-end resources like the platform offered by Fantasy Labs," Cuban said.
Bullish Maverick
Cuban's interest in DFS comes at a somewhat surprising time, considering the coast-to-coast legal battles daily fantasy operators are currently engaged in.
From New York to California, the conversation to determine whether DFS constitutes skill vs. luck-based games has proponents and antagonists vociferously voicing opinions on both sides of the debate.
New York Attorney General Eric Schneiderman recently ordered DraftKings and FanDuel to stop accepting wagers from the state's residents.
The Empire State AG is also attempting to fine the operators up to $5,000 per case for previous entry buy ins, a potential total of $3 billion should each of the 600,000 New York cases receive the full penalty.
That would likely lead both DFS platforms into bankruptcy.  
Fantasy Labs is attractive to investors, as it gives them a way to enter the market without actually offering daily fantasy contests.
Fantasy Labs is a third-party tool that gives users added research and leverage in selecting their rosters on DFS websites.
Regardless, Cuban thinks Schneiderman and the other handful of states trying to punish the budding market need to rethink their ways.
"It (daily fantasy sports) has made watching our games on TV more fun," the NBA owner said recently. "Hopefully, the stupidity and hypocrisy in a few states will be cleared up in the courts shortly."
Nationwide Gambling
During an interview this week with Fortune magazine, Cuban said he believes gambling will become legalized across the country in the coming years and that online gambling might lead the way.
"It's inevitable. It will take some time for the courts to overcome the grandstanding by a few district attorneys, but once that happens I think we will see a slow but sure availability of gambling across the country," Cuban said, jabbing Schneiderman right where it hurts.
Cuban has been snagging up gaming and entertainment companies recently. He's a part-owner of Virtuix Omni and Magic Leap, two companies making progress in the virtual and mixed reality markets, as well as Unikrn, a platform similar to DFS, but geared towards eSports.
Like any smart capitalist, Cuban invests only in companies and markets he believes are positioned for growth. Despite the ongoing legal saga surrounding DFS, Cuban's interest is certainly a positive indication for the controversial industry.
Most Read