Las Vegas Raiders Stadium Parking Plan Includes Casino Location, Utilizing Shuttles
Posted on: August 31, 2018, 01:30h.
Last updated on: August 31, 2018, 01:08h.
The team submitted its Raiders stadium parking plan for its new Las Vegas facility and it definitely won't be pedestrian friendly. Fans might want to bring comfortable walking shoes if they are planning on going to a game.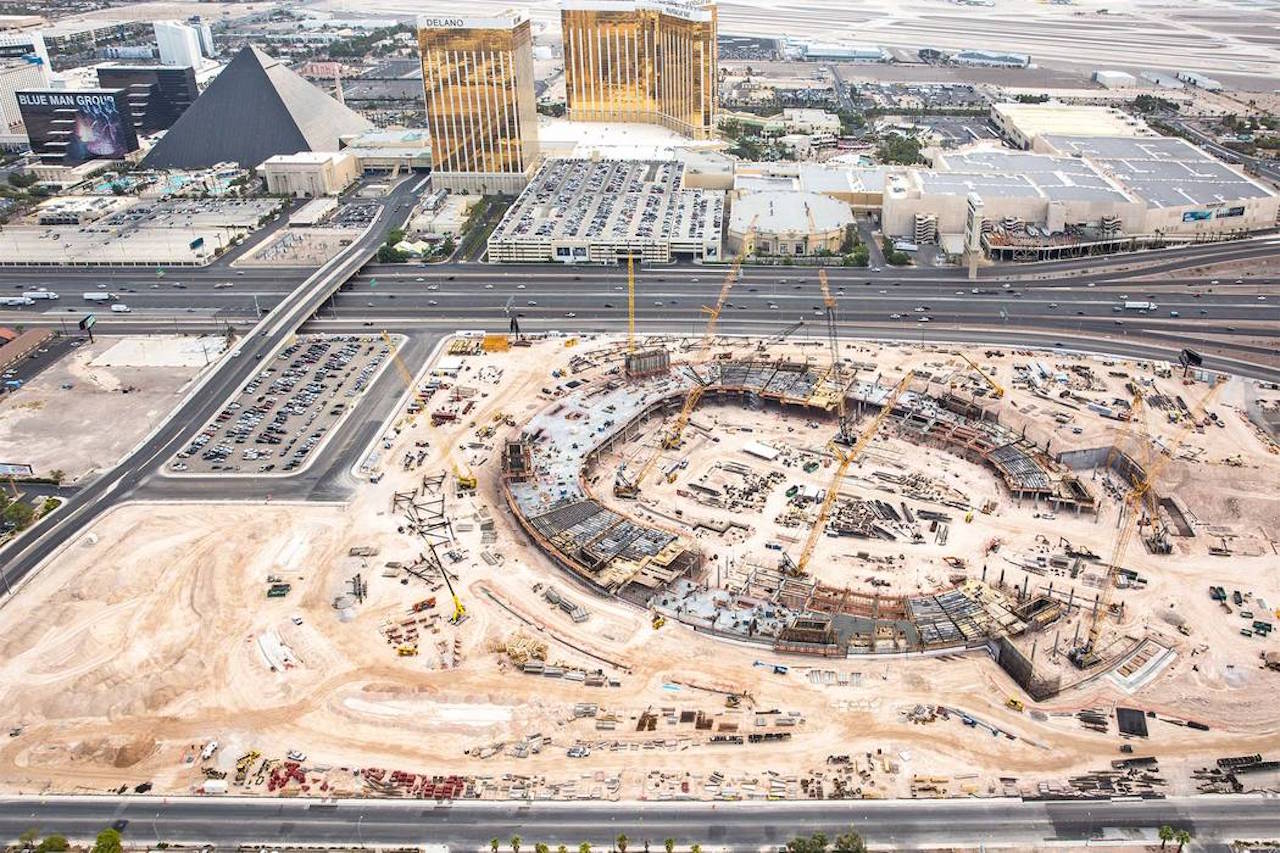 A parking report draft by the Kimley-Horn and Associates planning consultant lists four parking areas under consideration, and none of them are closer than 1.5 miles from the stadium, slated to open in 2020.
Clark County Commissioners called for a plan last year and set September as a deadline. The requested 16,250 parking spaces for the $1.8 billion stadium that will hold 65,000. The Raiders had already received a waiver from the commission for an 85.4 percent reduction for parking on the property. That would only put 2,375 spaces. Most of those would be reserved for employees, media, and VIPS.
Fanning Out Parking Locations
The general public would have to seek spots for their autos at one of four locations. The first is Orleans Casino, which could provide between 3,700 to 4,625 spaces. Officials with the stadium and casino owner, Boyd Gaming Corp., agreed to use the northern end of the property, which is about 1.9 miles away from the stadium.
The second spot is across the street from the casino, which would provide 1,025 to 1,175 spaces. The other two are near the south end of the Las Vegas Strip.
One is 2.8 miles away and is near two large shopping malls, including an outlet mall, and calls for anywhere between 2,000 to 2,500 spaces. The last one is near the Silverton Casino and would be 4.1 miles away. It would have 2,900 to 3,625 spaces.
The proposal is about 2,000 spots shy of the 16,000 requested by the commission. They will meet Sept. 5 to discuss the proposal. Steve Sisolak, who is on the commission, said it is still early in the process.
"It requires a little over 16,000 and no they didn't get a variance (to not meet that)," Sisolak said. "It a good first step, they're trying and have made some progress. This is not the final version I believe. They've got a little more to do, and I know they'll get there."
Game Days Could Have Uber Traffic Problems
The report did not mention how much it would cost for fans to park in those lots. Other stadium-owned facilities charge as much as $100 to park. It did say that shuttles would be available to ferry fans to the stadium. They estimated that a trip would take anywhere from five to 15 minutes depending on the lot. It also did not mention the possibility of a monorail extension.
Don Webb, chief operating officer of the LV Stadium Events Co. LLC, subsidiary of the Raiders, wrote in a cover letter accompanied with the plan, that he believes that this could be the first stadium designed in the "age of ride-share."
"Even though the plan's parking capacity is sized as if it were not the case, we expect that the likes of Uber and Lyft will continue to steadily reduce stadium parking needs over time as patrons increasingly turn to rideshare as an alternative to driving and parking their own automobiles," Webb said in his letter.
Similar Guides On This Topic