Man Wins $524,000 in MGM Negligence Lawsuit After Casino Giant Offered to Settle for $2.5 Million
Posted on: November 22, 2018, 04:57h.
Last updated on: March 2, 2020, 06:51h.
A California man who hoped to win a $35 million negligence claim from MGM Resorts International for injuries sustained after a temporary sign fell on him at the Mandalay Bay was awarded $524,000 by a jury in Las Vegas on Monday. MGM had offered to settle before the trial for $2.5 million.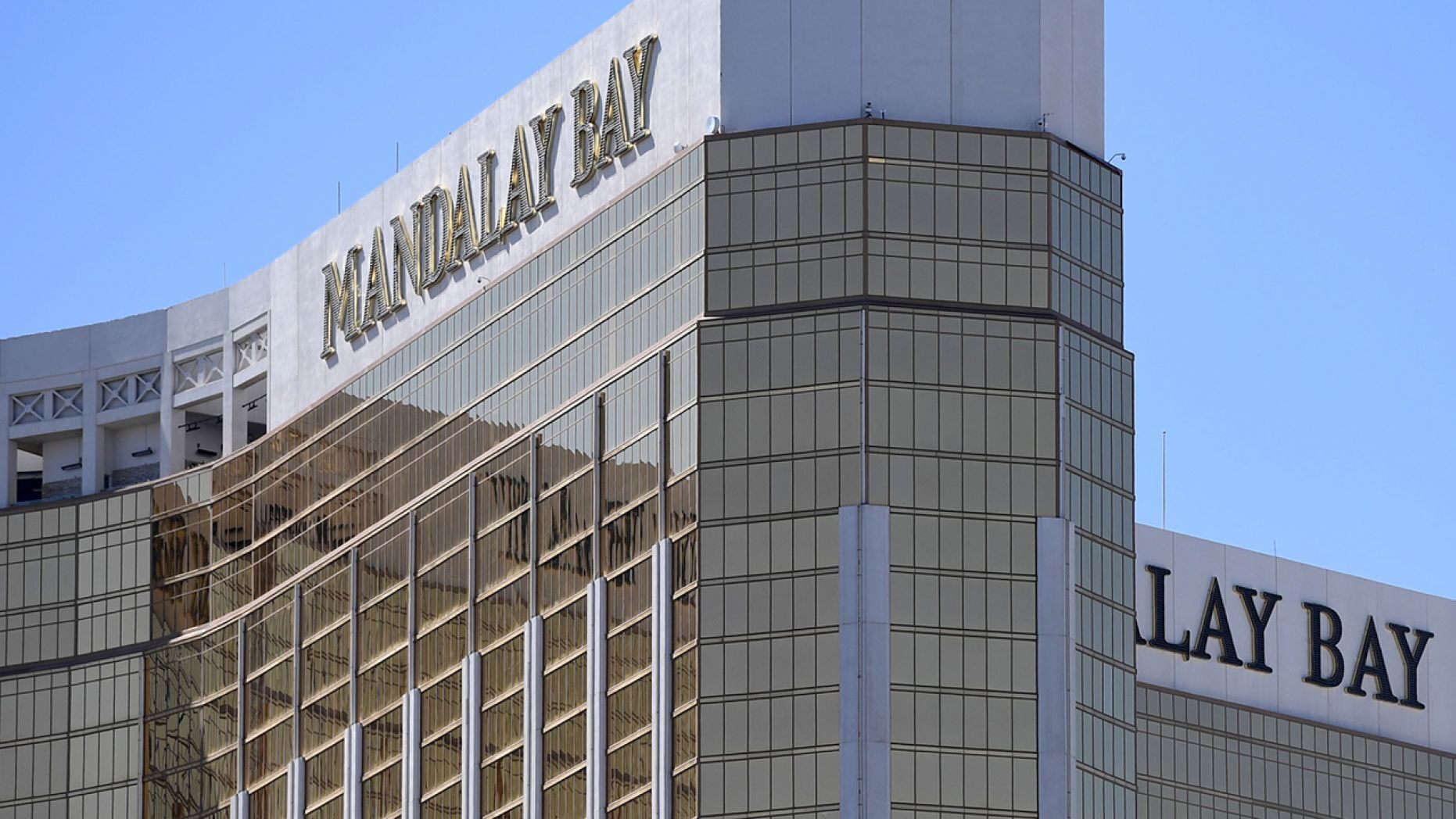 In 2015, Glenn Richardson suffered head and body injuries after a sign being erected for an outdoor event in Mandalay Bay pool area collapsed on top of him, pinning him to the floor.
Richardson's lawyer, Adam Breeden, argued that his client suffered a traumatic brain injury, which resulted in cognitive and memory problems. These had impacted his life and damaged his career as the founder of a celebrity talent agency. He also suffers from spinal and knee problems that will require surgery.
1.5 Percent of Claim
Breeden asked the jury to award his client $10 million in damages for past pain and suffering, $20 million in future pain and suffering, and $2.1 million to cover lost wages and medical expenses. He also asked the jury award $3 million to Richardson's wife for past and future loss of consortium — the legal right of married couples to enjoy conjugal intercourse with one another.
But while the jury agreed that MGM had failed in its duty of reasonable care in setting up the sign, it appeared to agree with MGM's lawyers, who argued Richardson's injuries were not as serious as he made out, awarding him barely one and a half percent of the damages he had sought. Meanwhile, Mrs. Richardson received nothing for her loss of consortium.
Breeden said his client will appeal the verdict.
Negligence Lawsuits Piling Up
MGM's lawyers have been busy recently. The company is facing pending damages claims in several states from some 2,000 people who were injured or lost loved ones in the Mandalay Bay shooting in October 2017.
The victims argue MGM failed in its duty of reasonable care by failing to prevent shooter Stephen Paddock from smuggling a cache of high-powered firearms into his room at the resort, from where he unleashed the worst mass shooting in US history.
MGM ignited a public backlash when it sued the victims in a bid to consolidate all litigation into one federal lawsuit, where it planned to argue that an obscure terrorism law protected it from liability.
In October, a panel of federal judges said they saw no reason to consolidate the litigation, forcing MGM instead to begin negotiating settlements with the victims.
On Monday, a negligence suit was filed by the parents of a seven-year-old girl who was left with catastrophic injuries when she was electrocuted by an illuminated handrail at the MGM National Harbor last June.
Local government investigators said the accident had been caused by faulty wiring that amounted to a major violation of electrical safety codes.
Similar Guides On This Topic