Man Linked to Crooked Thai Cop and Gambling Ringleader Commits Suicide in Jail
Posted on: May 10, 2023, 03:37h.
Last updated on: November 24, 2023, 02:20h.
Authorities in Thailand have lost a key piece of evidence in a case against a police officer who allegedly ran a major illegal gambling ring and drug operation. They had caught one of the alleged top associates of the MIA cop, but he committed suicide while in the holding cell of a local jail.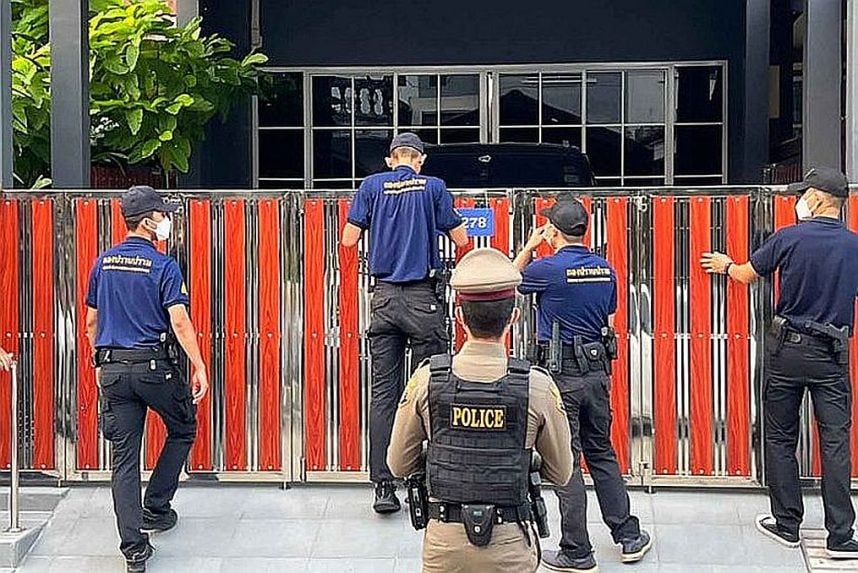 At approximately 8 p.m. on Sunday, Pakpoom Saengnil, aged 36, was apprehended by Sa Kaeo District Police and placed in a secluded cell at the Klong Luek Police Station. On Monday morning, law enforcement officials were going to transport him to Bangkok to answer for his crimes.
According to local media outlet Thaiger, only hours after his arrest, Pakpoom, who went by the name "New," took his own life. Sometime between 10 and 11 p.m., CCTV camera footage showed him using a blanket to hang himself, with apparently no one actively monitoring the cameras at the time.
Life of Crime Comes to an End
It's been reported by local media outlets that New was closely associated with Lt. Col. Wasawat Makurasakul, a police officer-turned-criminal who goes by the alias Inspector Sua. Sua is allegedly involved in the operation of 27 illegal gambling sites, and is the subject of an arrest warrant from the Special Investigation Unit for his involvement, as well as for money laundering.
New's arrest came after an investigation into a sexual assault and murder in March. He allegedly forced a female victim to take drugs and get drunk before assaulting her at a private residence. Present at the time was the female's boyfriend, who New allegedly drugged and killed.
The next day, the unidentified female reported the incident to police, identifying New as the assailant. When the authorities launched their investigation, they realized that they were going to be looking for someone with whom they were already familiar.
New, who allegedly ran Inspector Sua's gaming operations in Poipet, Cambodia, had a warrant for his arrest on online gambling and money laundering charges, but had managed to stay off the radar. The sexual assault helped the authorities close in and capture him.
Now, however, he won't have to face justice. After finding him dead in the jail cell, the authorities determined he used a bedsheet to commit suicide, asserting that "stress and fear" over the case led to the decision.
Searching for Sua
Sua has allegedly run a massive illegal gambling and illicit drug trafficking operation across Southeast Asia since at least 2016. In an attempt to break up the organization, police have conducted raids across Thailand this month, although they still can't find the mastermind.
In April, they seized around THB2 billion (US$73.55 million) in assets, according to the Bangkok Post. They have also arrested around 35 people, but not Sua.
Despite all their efforts, the authorities believe that they may only be touching the border of a much larger operation. Sua allegedly sold "franchises" to others and set up legitimate businesses to help launder the money from all his illegal activity.
In addition to Sua, four others are on the run as well. Thai authorities don't know where they are, but believe they've most likely skipped out of the country and are living abroad off the money they earned.
Most Read