High Steaks: Thailand Busts Fake Cop in Plot to Sell Cows to Fund Gambling
Posted on: March 14, 2023, 07:08h.
Last updated on: March 17, 2023, 01:05h.
Officials recently bused a man pretending to be a police officer in Thailand. The man traveled to various villages attempting to sell cows but ultimately used the money to gamble in Cambodia, never delivering the goods to the buyers.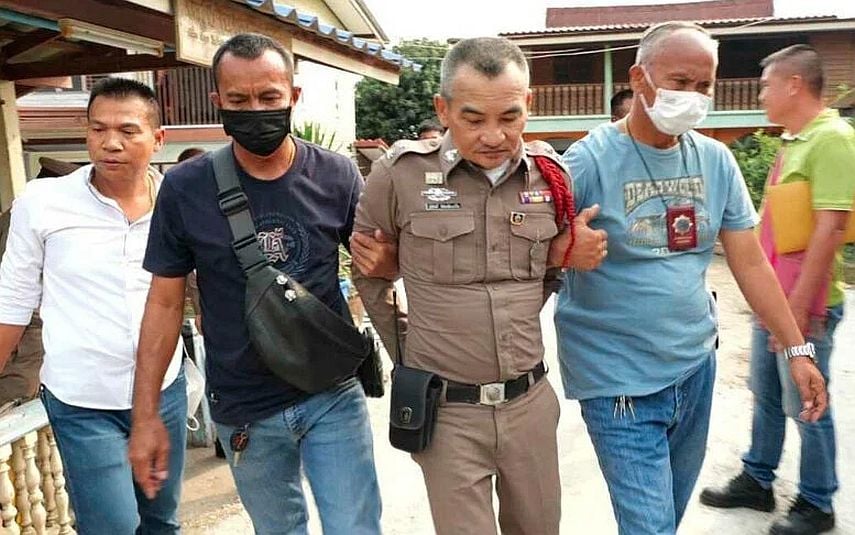 The 58-year-old fraudster, Wuttisak Phittakchan-im, repeatedly pulled off the scam across the country's central region. In each setup, he appeared in a Thai police uniform, complete with medals and lieutenant insignia. He then used the power of law enforcement to perpetuate his scam.
Wuttisak eventually found his way to the village of Chang Lek, where he met with village chief Pairat Unha. But Pairat wasn't swayed by the man's sales pitch.
The scammer offered THB250,000 (US$7,255) each, with 20 heads available. Cows typically sell for around one-tenth that amount in the country, according to local dealers. The village chief is heavily involved in the industry, and when Wuttisak showed him the pictures, Pairat instantly recognized them as images posted in an online chat group.
He immediately called the local police station to investigate. Plainclothes officers showed up to talk to the alleged stockman and asked him to show his police ID card. Instead of presenting it, Wuttisak ran for freedom but didn't get far. The officers grabbed him and placed him under arrest.
His Own Paddock
The officers then searched Wuttisak's vehicle and uncovered a mix of police equipment and clothing, as well as fake name tags and fake license plates.
Police uncovered at least one other victim of the scheme. Two hours away, a man confirmed he gave Wuttisak THB330,000 (US$9,566) to purchase some cows.
Wuttisak has already admitted to running his scam across Thailand and using the money to gamble in Poipet, Cambodia. Each time he lost his funds, he would return to Thailand and find a new area to target.
Local law firm Siam Legal says the fine for fraud is up to THB60,000 (US$1,740), up to three years in prison, or both. Impersonating a police officer carries a sentence of several months for each provable violation.
Wuttisak is currently in prison.