Maine Legalizes Sports Betting, Caesars and DraftKings Prepare for Launch
Posted on: November 2, 2023, 02:35h.
Last updated on: November 3, 2023, 12:38h.
Legal sports betting in Maine will start this weekend following the approval of new regulations. The Maine Department of Public Safety Gambling Control Unit released the new sports wagering rules this week and said sportsbooks can begin taking bets on Friday, November 3, at 9 a.m.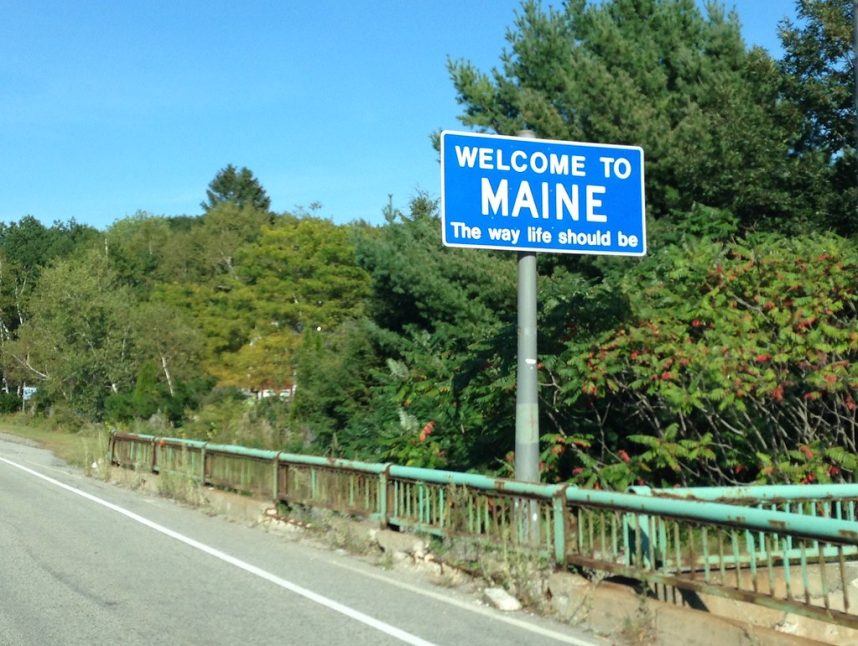 A list of events eligible for wagering will be posted on the department's website Friday morning, Executive Director Milton Champion told Casino.org via email.
Maine's sports betting law gives the state's four Native American tribes the exclusive rights to operate sportsbooks in the state.
The market's launch follows a lengthy review by the Gambling Control Unit, a small agency with just three full-time employees. More than 600 comments were filed on the proposed rules during the lengthy review process.
Caesars, DraftKings Prepare to Launch 
The vast majority of sports bets in Maine are expected to be placed online, as is the case in most of the country. Mobile sportsbooks are expected to take approximately 85% of sports bets in the state.
Maine's legalization of sports betting came as part of broader legislation aimed at giving more sovereignty to the state's four tribes, the Penobscot Nation, the Passamaquoddy Tribe, the Houlton Band of Maliseet Indians, and the Mi'kmaq Nation, collectively known as the Wabanaki confederation.
Existing sportsbook operators have partnered with the tribes to offer mobile sports betting platforms in Maine.
Caesars Sportsbook earlier this year partnered with three tribes, the Penobscot, Maliseet, and Micmac nations, to handle their sports betting operations. This week, DraftKings announced its own partnership with the fourth tribe, the Passamaquoddy.
"Building a relationship with the Passamaquoddy Tribe is a fantastic opportunity for DraftKings, as we look to bring customers in the state of Maine safe and legal sports betting," said Jason Robins, CEO and DraftKings co-founder in a press release. "We look forward to our continued collaboration with the Maine Gambling Control Unit as we become the official mobile sports betting provider of the Passamaquoddy Tribe and launch in our industry-leading 25th state."
The law also allows for retail sportsbooks at the state's two brick-and-mortar casinos, Hollywood Casino Bangor and Oxford Casino Hotel, as well as racetracks and off-track betting facilities.
Revenue Split With Tribes
Providing an economic boost to the four tribes was among the top priorities behind Maine's decision to legalize sports betting. The tribes were recognized under a 1980 law that provides narrower rights than are enjoyed by other Native American tribes, including the ability to organize gaming.
The sports betting legislation was passed last year after lengthy negotiations over a variety of provisions, including taxation and tribal water rights. Poor water quality has been of particular importance for the Passamaquoddy Tribe, according to press reports.
Caesars and DraftKings will keep 40% of the revenues collected in Maine, with 50% going to the Tribes and 10% in tax to the state.
Maine's sports betting law allows anyone age 21 or older to place bets. Resources for problem gambling are available via a state helpline, 211 Maine, or by calling 1-800-GAMBLER.