Maine Casino Developer Shawn Scott Vilified by PAC Website
Posted on: October 7, 2017, 02:00h.
Last updated on: October 7, 2017, 07:54h.
In Maine, a contentious casino proposal, which has found its way onto the November ballot, became the target of a no-holds-barred web campaign this week which seeks to characterize the its developer as "Shady Shawn."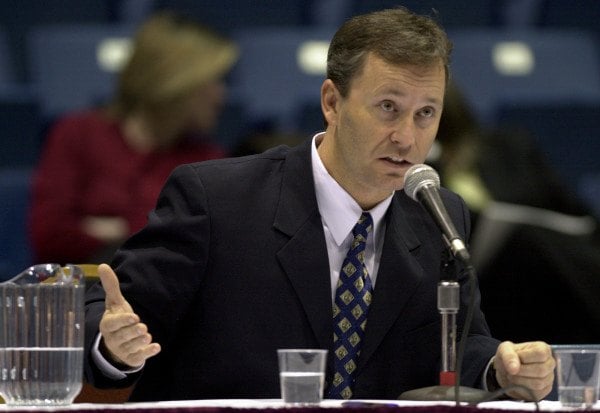 WickedShady.com, launched by political action committee "A Bad Deal for Maine," urges voters to reject the proposal of casino entrepreneur Shawn Scott, who wants to build the state's third casino, in York County. The PAC is backed by Churchill Downs which owns Maine's Oxford Casino.
The York County casino project has been mired in controversy, since the question on the ballot has been worded in such a way that, if approved, only Scott, or a company controlled by him, could be granted a casino license.
Serial "Flipper"
Meanwhile, Scott's sister, Lisa Scott, who ostensibly spearheaded the signature-gathering campaign that succeeded in getting the issue on the ballot, is being investigated by the state's ethics committee.
Lisa Scott claimed to be the sole listed officer of the campaign "Horseracing Jobs Fairness," which purported to be about safeguarding the thoroughbred racing industry. She also claimed that she alone funded the $4.3 million campaign, which was later found to be bankrolled by a complex network of companies linked to her brother.
"It's always the same story with Shawn Scott," claims the website. "In 7 states, Shawn Scott has a pattern of leveraging slick accounting methods and legal sleight of hand to make tens of millions of dollars on referendums."
WickedShady accuses Scott of "flipping" racetracks and casinos across the US, leaving behind him a trail of lawsuits and complaints about the way he does business.
"Flipping" refers to the practice of purchasing properties before reselling them with the goal of making a short-term profit. The report notes Scott was the subject of 37 lawsuits between 1992 and 2000 alone.
"Brexit Team" on Board
In 2003, Scott won voter approval to add slots machines at Maine's struggling Bangor racetrack, which he had purchased for just $1 million. He quickly sold it and its new gaming rights for a $50 million profit.
But Scott has his own political action committee, "Progress for Maine," which has launched a blitz of television advertising and has its own website that details the expected positive economic impact of the casino.
He has also hired Washington DC-based consulting firm Goddard Gunster, the company widely credited with convincing British voters to decide to leave the European Union through the use in-depth demographic polling and precision target social media messaging.
The company claims a 90 percent success rate in every referendum it has been involved in.
Similar Guides On This Topic