Macau Mass Market Visitation Surges With Pearl River Delta Bridge Opening
Posted on: September 23, 2019, 02:51h.
Last updated on: September 23, 2019, 03:01h.
Macau is welcoming a wave of new mass market visitors because of the October 2018 opening of the 34-mile Pearl River Delta bridge that connects the enclave to Hong Kong.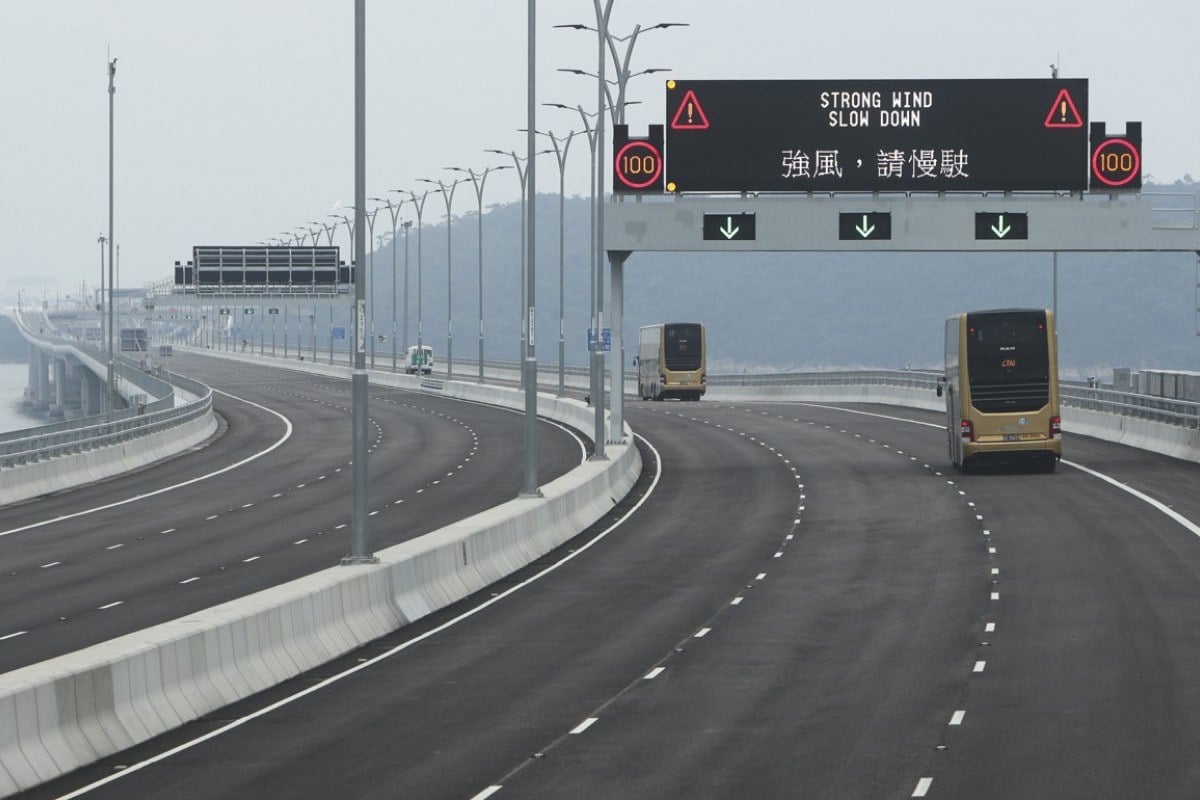 Information supplied by the Macau Statistics and Census Service reveals that same-day visitor numbers in 2019 are up 31.6 percent through August. "Same day" numbers refer to those who venture in and out of Macau within a 24-hour period.
The Hong Kong-Zhuhai-Macau bridge opened last October at a cost of nearly $19 billion. The infrastructure drastically cuts automobile travel time between the two Special Administrative Regions (SARs) from around four hours to just 30 minutes.
The mass market is fueling gross gaming revenue (GGR) in the word's richest gaming hub. But Macau casino win is still down nearly two percent in 2019 – GGR totaling $24.5 billion through eight months.
Mass Market Growing
Following China President Xi Jinping's crackdown on VIP junket groups in recent years, Macau's six licensed giants have given more attention to the general public. While the high roller remains a critical component to the overall health of the gaming industry, the mass player is now playing a vital role.
However, for that to continue, Macau needs more hotel rooms. As Casino.org relayed last week, analysts at Morgan Stanley say the SAR simply doesn't have adequate hotel room inventory to support further visitor arrival increases in the mass market segment.
Macau is home to roughly 38,000 hotel rooms. By comparison, Las Vegas has almost 150,000.
Because of the bridge option, fewer passengers are using ferry service between Macau and Hong Kong. As a result, the Cotai Water Jet announced it is reducing its number of daily routes between the SARs by six beginning October 1.
Total visitor arrivals to Macau stand at more than 27.4 million through August, an 18 percent increase on 2018. The average length of stay has held steady at 1.2 days. Mainland China accounts for the vast majority of travelers, with 19.5 million people – 71.1 percent.
Difficult End to Difficult Year
2019 was a turbulent 12 months for Macau. A weakening Chinese economy paired with the ongoing trade war between the People's Republic and United States has cast uncertainty across the region.
It isn't expected to end well.
Gaming analysts are forecasting a slow October and November, and the enclave's 20th anniversary celebration of being returned from Portugal to China isn't expected to help boost the year in terms of GGR. The influx of travelers and dignitaries – which is expected to include Xi – will occupy casino hotel rooms, but not necessarily casino floors.
Morgan Stanley has reduced its GGR outlook for Macau to -3 percent in both the 2019 and 2020 fiscal years.
"Our concerns include slower premium mass business (based on commentary by various operators, including Sands China and Wynn Macau), as well as slower growth in room nights sold, owing to delays in new hotel openings," Morgan Stanley analysts Praveen Choudhary and Thomas Allen said in their note.
Similar Guides On This Topic