Macau Casinos Need More Hotel Rooms to Support Mass Market, Grand Lisboa Palace Opening Further Delayed
Posted on: September 18, 2019, 10:39h.
Last updated on: September 18, 2019, 11:54h.
Macau casinos need more resort hotel rooms in order to satisfy the increasing demand from the mass market, according to a report.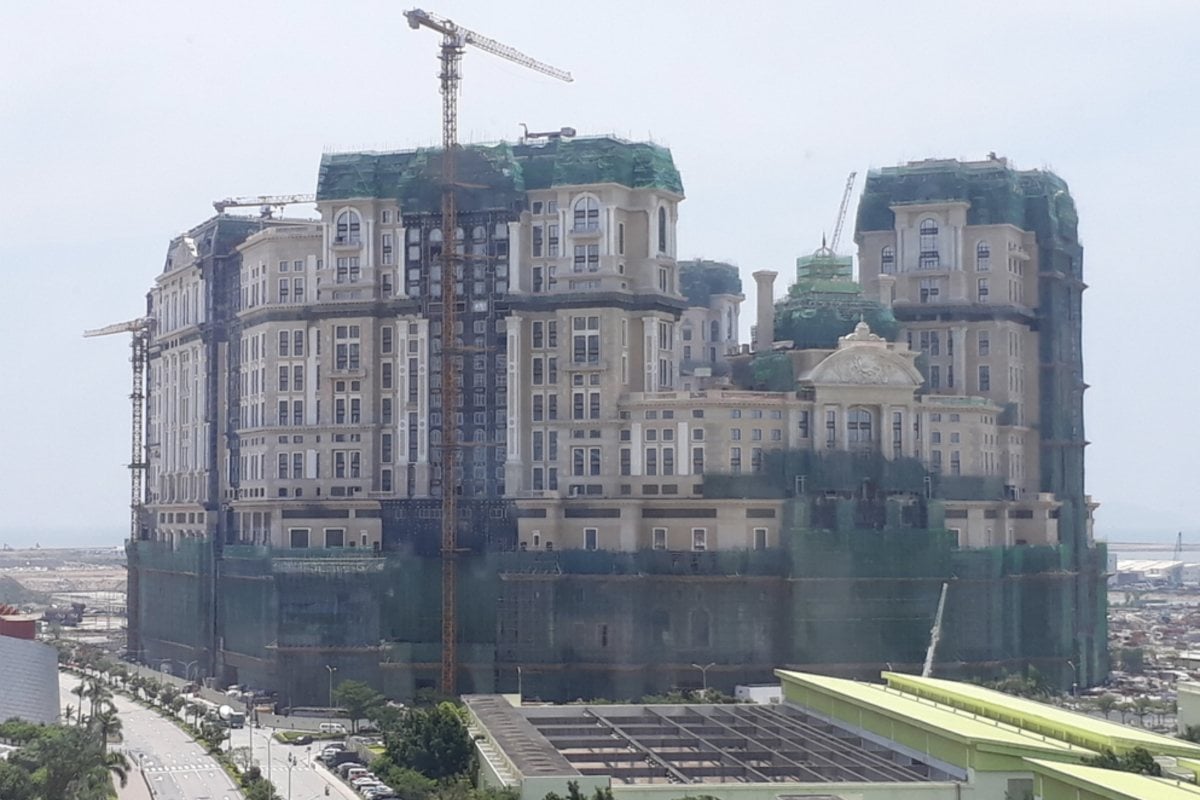 Gaming analysts at Morgan Stanley believe the enclave doesn't currently have adequate room supply to accommodate the growing general public traveling to the casino hub. As a result, the financial services behemoth is lowering its gross gaming revenue (GGR) forecasts for the 2019 and 2020 fiscal years.
Our concerns include slower premium mass business (based on commentary by various operators,including Sands China and Wynn Macau), as well as slower growth in room nights sold, owing to delays in new hotel openings," analysts Praveen Choudhary and Thomas Allen said in their note.
Morgan Stanley has reduced its GGR forecasts for both fiscal years to -3 percent. That's down from earlier projections of -1 percent in FY19, and +8 percent in FY20.
No Occupancy
The Macau Hotel Association reports that the Chinese Special Administrative Region's current room inventory is about 37,900 occupancies, plus 800 guesthouses. By comparison, Las Vegas is home to nearly 150,000 hotel rooms.
Macau was built for the VIP following its return from Portugal to China control. The five commercial casino operators that joined SJM Holdings focused on the mainland high roller, and constructed tens of billions of dollars worth of five-star, first-class resorts.
However, China's crackdown on junket groups catering to the country's elite has forced the six concessionaires to refocus away from the VIP and diversify their amenities and attractions to lure the general public.
While that's helped offset some of the VIP casino losses and kept hotel rooms occupied, Morgan Stanley doesn't believe 38,000 occupancies is enough to grow GGR. "We are seeing a limited increase in hotel room supply," the analysts said.
"Since February 2018, when MGM China opened its Cotai project, there has not been much new supply, while Holiday Inn and Wynn Peninsula have been taking some rooms out of service for renovation," the note added. "We have seen hotel room growth slow from 6.1 percent in mid-2018 to 0.8 percent in July 2019."
It's worth mentioning that Melco Resorts' Morpheus tower did open in June 2018 with 772 new guestrooms. And the non-gaming, financially mangled The 13 opened in September 2018 with 201 suites.
Grand Delay
SJM Holdings – the company owned by "King of Gambling" billionaire Stanley Ho, who controlled a monopoly on Macau casinos for decades before its return to the People's Republic – is the oldest gaming operator in the enclave. But it's also the only permit holder of the six that still isn't on the Cotai Strip, where the high rollers now play.
That will change when SJM's $5 billion Grand Lisboa Palace finally opens near Wynn Palace. Numerous delays have pushed back the opening of the massive integrated casino resort, and Morgan Stanley now says it likely won't commence operations until early 2021.
With the delay in the opening of SJM Grand Lisboa Palace and Galaxy Phase 3 (both potentially opening in 1Q21), we see room growth staying closer to zero, thus hurting overnight visitor numbers to Macau," Choudhary and Allen explained.
Lisboa will be one of the largest resorts in all of Macau, with some 2,000 hotel rooms.
Similar Guides On This Topic