Macau GGR Trending Higher to Start July, Improvement Seen Over May, June
Posted on: July 7, 2020, 11:49h.
Last updated on: July 7, 2020, 03:05h.
It's still early, but if the first five days of this month are any indication, July will be kinder to Macau concessionaires than the previous two. That's as channel checks conducted by Bernstein confirm operators in the world's largest gaming center averaged daily revenue of $8.76 million from July 1 to July 5.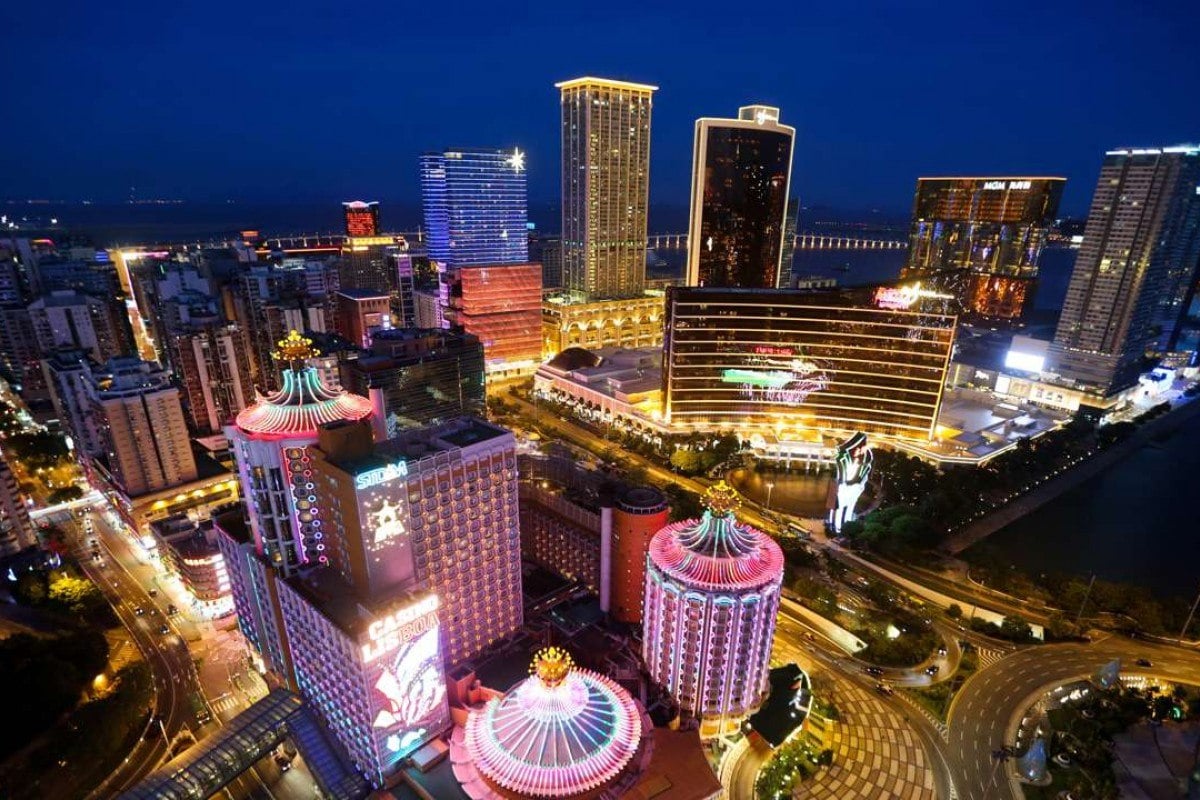 That means that if that pace holds, operators will top June's abysmal gross gaming revenue (GGR) tally of just $89.7 million by July 11. In the sixth month of the year, GGR slumped a staggering 97 percent, marking the ninth straight monthly decline.
Month-to-date average daily revenue (ADR) is down 91 percent compared to July 2019 (ADR $98.83 million), and up 193 percent compared to June 2020 (ADR $3 million), and up 23 percent compared to May 2020 (ADR $7.1 million)," said Bernstein analysts in a recent note to clients.
In the first half of 2020, Macau operators combined for just $4.2 billion in GGR, down $14.5 billion from the $18.7 billion generated in the January through June period of 2019.
Clearing a Low Bar
With Macau's gaming-centric economy rattled by the coronavirus pandemic, even incremental improvements help at this juncture. But because of the effects of COVID-19 travel restrictions, surpassing revenue figures from the first half of this year amounts to clearing a low bar for operators.
For example, Morgan Stanley said in a recent report that the second quarter of 2020 will be the worst in terms of losses for the gaming hub since it opened to foreign competition in 2002. Additionally, travel restrictions with Hong Kong, mainland China, and Taiwan remain in place, making it difficult to forecast how long the uptick in July turnover will last.
"At this stage, we cannot estimate July GGR with any confidence, as we have no clarity on the timing of cross-border travel and individual visit scheme (IVS) resumption," said Bernstein.
Morgan Stanley notes Macau concessionaires are likely to post a combined loss of $1 billion for the April through June period, compared with earnings before interest, taxes, depreciation and amortization of $2.4 billion for the same period a year earlier.
2020: A Lost Year
In the wake of COVID-19, analysts widely forecast a better second-half for Macau turnover. But that outlook remains tethered to when travel controls will be lifted. Currently, visitors from mainland China can enter the special administrative region (SAR) without being subject to quarantine. But they are faced with a 14-day quarantine upon their return to the mainland.
Additionally, travelers going between Hong Kong and the gaming center deal with 14-day healthcare-related seclusion on both sides of their trips, making visits unappealing.
With limited visibility as to when travel controls will ease, Bernstein estimates Macau GGR will dip 44 percent this year before jumping 96 percent in 2021. But even next year's projection relies heavily on the restoration of the IVS program and relaxation of travel restrictions.
That forecast is "likely to change depending on the timeliness of the lifting of travel restrictions and visa implementation," said the research firm.
Similar Guides On This Topic