Macau Casinos Win $90M in June, Gross Gaming Revenue Down 97 Percent
Posted on: July 1, 2020, 08:26h.
Last updated on: July 1, 2020, 10:35h.
Macau casinos won just shy of $90 million last month, a 97 percent year-over-year decline that brings gross gaming revenue (GGR) January through June to $4.2 billion.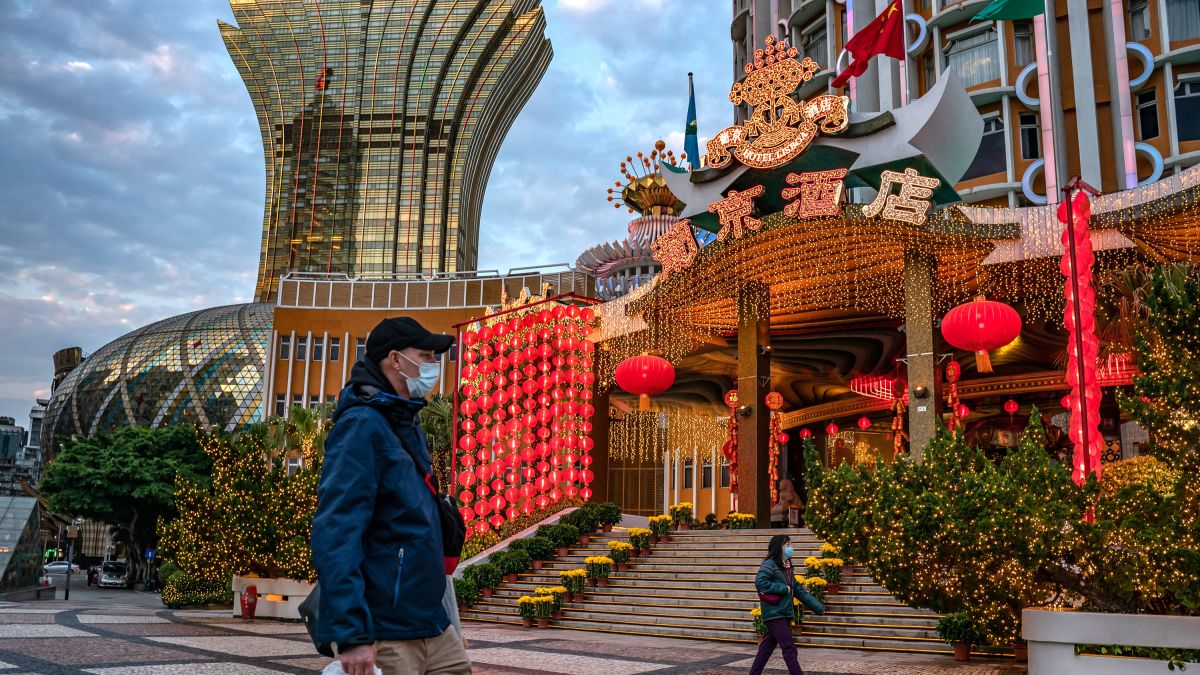 June's win of MOP716 million ($89.7 million) marked the Special Administrative Region's (SAR) largest year-over-year monthly decline since the COVID-19 pandemic started. During the same month in 2019, the six licensed casino operators collectively won nearly $3 billion.
At this time last year, Macau GGR stood at more than $18.7 billion. The coronavirus has cost Macau casinos approximately $14.5 billion in lost gaming revenue.
The 97 percent year-over-year GGR decline is the single largest monthly drop in the history of Macau's gaming industry. June was also Macau's ninth consecutive month reporting a GGR decline.
Dim Outlook
Macau remains largely closed and isolated in an effort by government authorities to keep the coronavirus out. Only visitors arriving from mainland China, Hong Kong, and Taiwan are able to enter, and those individuals must undergo a mandatory 14-day quarantine.
Upon arrival, health officials determine whether an individual is permitted to self-quarantine at home with a monitored bracelet, or if they need to be immediately supervised in a government quarantine facility.
Macau has fared well against the global pandemic, especially considering that the virus originated in China. The SAR has reported just 46 positive cases and no deaths.
However, late last month, the enclave reported its first COVID-19 positive test result in nearly 80 days. The patient is a man from the Philippines who arrived in Macau via direct ferry service from Hong Kong to Macau's Taipa Ferry Terminal.
The news came just as Macau officials were considering implementing quarantine-free travel with the neighboring province of Guangdong and Hong Kong.
Hong Kong announced today that its mandatory two-week quarantine requirement for anyone coming from mainland China, Taiwan, and Macau will be extended another month until August 7.
Economy Crashes
According to statistics from the Macau government, the enclave's economy plummeted 48.7 percent in the first quarter of 2020. Casinos account for roughly 90 percent of all tax revenue for the region.
At least one market observer says it's time for the isolated enclave to reopen its borders and get back to what it does best: gambling.
All countries in the world have already relaxed the measures because they realized that they would collapse quickly if they did not. Now, Macau has not yet collapsed, but how many more months can we have this glass dome?" said Pedro Cortes, a lawyer in Macau who specializes in gaming matters.
Tommy Xie, an economist with Chinese Banking Corp, suggests a possible rebound for the gambling region if restrictions are lifted.
"Once global lockdowns are lifted, the worst may be over for the tourism-related sectors in Hong Kong and Macau," Xie, said. "Neither of the two cities will be able to see a strong recovery in its tourism activities amid concerns about a second wave of infections."