Macau Gambling Revenues Continue Sharp Decline
Posted on: September 1, 2015, 02:56h.
Last updated on: September 1, 2015, 02:56h.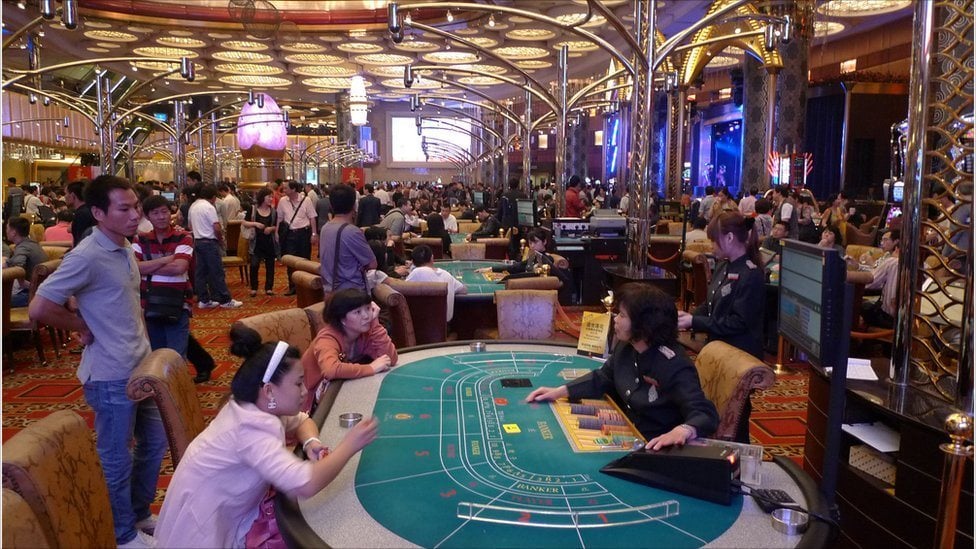 Macau was supposed to be recovering from its casino struggles by now, with the Chinese territory now well over a year into declines brought on by an anti-corruption drive in Beijing and other factors.
But there seems to be no change in store for the gambling hub anytime soon, as gross gaming revenue fell by another 35.5 percent in August to mark the 15th straight month of decline for Macau's casino industry.
Revenues for the month fell to 18.6 billion patacas ($2.3 billion), still a figure that makes Macau the largest gambling center in the world.
However, it is a far cry from the kinds of numbers seen up through early 2014, when the city brought in as much as 38 billion patacas ($4.8 billion) in a month.
New Casinos Do Little to Boost Revenues
August's decline was expected to be even worse in some circles, with a survey of analysts by Bloomberg finding they expected about a 38 percent fall.
But that will come as little comfort to casino operators, who had hopes that newly opened resorts in the city would provide a boost to tourism.
But while those projects, including the latest phase of expansion by Galaxy Entertainment, opened in May, they have done nothing to improve revenue in the city.
Travel from China, which is the biggest driver of business in Macau, was actually down yet again this summer, with July's tourism figures showing a six percent decline compared to the year before.
Decline Causes Austerity Measures to Kick In
The continued decline has gotten to the point where Macau's government can no longer ignore their impact. About 80 percent of the local governmental budget comes from gambling taxes, meaning that the sharp falloff was eventually going to require some cutbacks.
Those austerity measures were finally announced on Tuesday, though they have been modest, at least for now.
Public spending will be reduced by about 1.4 billion patacas ($180 million) for the 2015 fiscal year, mostly impacting the purchase of day-to-day supplies and some third-party services. 
The future isn't looking particularly promising for Macau's casinos, either. The recent devaluation of the Chinese yuan and trouble in the Chinese stock market could continue to hurt revenues at casinos there, particularly by reducing the already declining VIP player base that operators long relied on.
Some Doubt Diversification Will Help
All of these concerns have led to renewed calls for Macau to diversify its offerings, with both mainland Chinese authorities and local government placing pressure on the industry to find new ways to derive revenue.
The idea is to find a way for Macau to emulate a model more like that of Las Vegas, where non-gaming activities are the biggest source of revenue, or at least a major contributor to the bottom line.
The problem is that Macau has a long way to go in that regard. At the moment, casino operators make less than 10 percent of all revenues from non-gaming sources, compared to more than 60 percent in Las Vegas.
And while Macau may be able to improve in this regard, at least one executive with plenty of experience in Asian gaming markets says it will never change dramatically.
"The cold hard truth is, nongaming doesn't make any money and it will never make any money," said Melco Crown Entertainment CEO Lawrence Ho. "For all the foolish people out there that think nongaming is going to save the day, it's not."