Deutsche Bank to Sell $400 Million Stake in Station Casinos
Posted on: October 31, 2016, 06:00h.
Last updated on: October 31, 2016, 05:47h.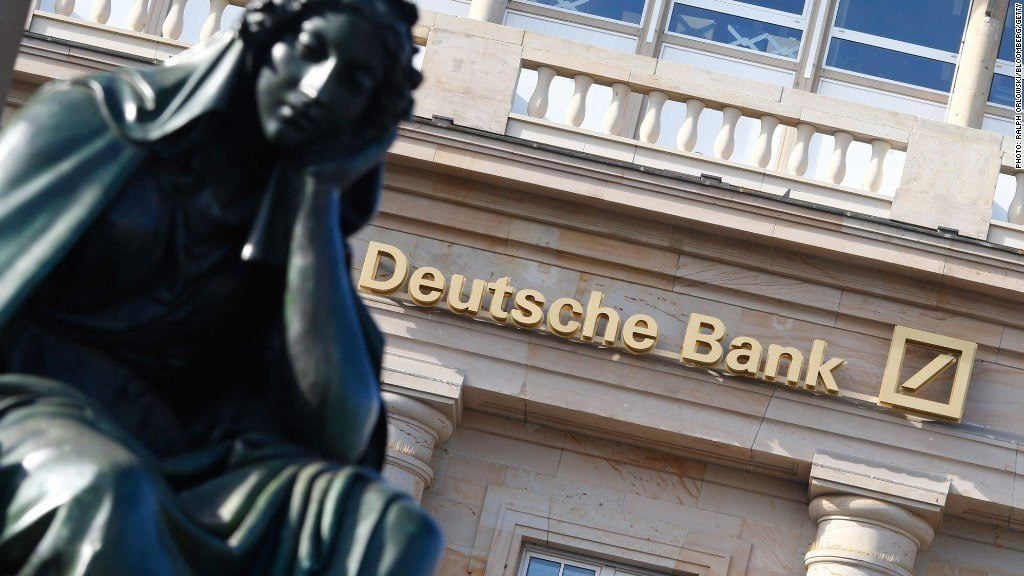 Deutsche Bank will sell its $400 million stake in Station Casinos, or Red Rock Resorts, as the parent company became known just prior to its IPO in April.
The bank, Germany's biggest, acquired its 25 percent share of the company in 2011 when it agreed to hold around $1 billion of its debt as part of a two-year bankruptcy reorganization.
Since coming out of bankruptcy, Station Casinos has reported continual growth as its bread and butter market, Las Vegas locals, has gone from strength to strength.
As Red Rock it raised $531 million via its IPO, while the company's majority owners, Frank and Lorenzo Fertitta, recently sold the Ultimate Fighting Championship for $4 billion, around 2,000 times the price they paid for it in 2001.      
$14 Billion Fine
Deutsche Bank, meanwhile, has had some wobbles. Last month, the markets reacted nervously to a $14 billion fine threatened by the US Department of Justice. This is the proposed penalty for the bank's selling of mortgaged backed securities in the lead up to the last financial crisis; the very financial crisis, incidentally, that plunged Station Casinos into bankruptcy in the first place.
Last year, Deutsche Bank was hit by a $2.5 billion fine, imposed by US and UK financial authorities, after at least seven of its employees were implicated in fixing Libor rates. In January the bank posted an annual loss of $7.6 billion, its first since 2008.
Deutsche Bank's shares plunged to a 30-year low amid investor fears that it had serious liquidity problems and that it might struggle to pay the latest fine.
The more hysterical sections of the press screamed global financial meltdown, although this hadn't been helped by the International Monetary Fund's claim that the bank posed the "greatest risk to the world's financial system."
Shares in the bank have rallied since last month's nadir, but are still down about 23 per cent on the year. Deutsche Bank may have liquidity issues but it is asset-rich, to the tune of $1.9 trillion, so a sale of at least some of these assets was expected.
From Libor to Labor
One organization that might feel aggrieved by the sale is the Culinary Workers Union (Local 266), which has been trying to organize workers at the non-unionized Station Casinos properties for years.
Station Casinos' association with Deutsche Bank had become useful ammunition for the union, as it sought to disrupt everything from the company's IPO to an "irresponsible" water fountain at the headquarters of the Ultimate Fighting Championship.   
The union wrote to the Nevada Gaming Commission last year, asking it to reconsider Stations' suitability for a license in the light of Deutsche Bank's Libor-rigging penalty.
Most Read