Macau Could Soften Casino Smoking Ban
Posted on: July 16, 2015, 01:01h.
Last updated on: July 16, 2015, 01:01h.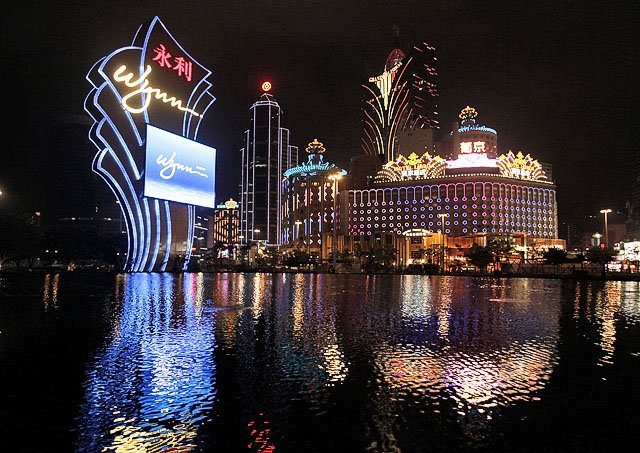 Macau casinos may be having a rough year, but that doesn't mean they're down and out.
There's still a lot of money flowing through the casinos of the Chinese territory, which means that every piece of good news is cause for celebration for many who have their eye on the Macau gaming industry.
That's why stocks for casino operators in Hong Kong surged in Monday trading, as word spread that the Macau government might be pulling back somewhat on their plan to ban smoking on mass market gaming floors.
The move would be a huge coup for casino owners, as there have been fears that business could continue to tumble if smoking rooms were prohibited in the gambling halls.
Smoking Could Be Allowed if Health Concerns Met
According to Macau Business, the government may be amenable to keeping smoking rooms in place should the casinos be able to prove that the heath of employees and customers had been protected from any harm the smoke might cause.
"Some legislators seem very confident about establishing smoking lounges that can scientifically and effectively prevent the health of gaming workers and tourists from being affected by tobacco," said Secretary of Social Affairs and Culture Alexis Tam Chon Weng.
That would be a pull back from the initial word out of Macau's government, which would have banned both smoking lounges and smoking in VIP areas.
Many industry officials feared that such a move would have been another blow to gambling revenues, which have already been suffering as a result of a corruption crackdown by the Chinese government.
Junkets Threatened Pullout if Ban Implemented
The casinos weren't the only ones predicting trouble if a full smoking ban was put into effect, either.
The Macau Junket Operations Association threatened to stop servicing Macau casinos if a ban was put into place that would cut into their critical VIP business.
Association president Kwok Chi Chung said that most VIP gamblers were also smokers, and as such, Macau's VIP gaming rooms would lose much of their client base if a full ban were to go into effect.
Analysts are also predicting a hit to the market if the smoking ban is implemented.
According to a study commissioned by the city's casino operators and later cited by Deutsche Bank AG, VIP gamblers would cut their trips to Macau by 17 percent and likely stay for less time when they did visit if they were not allowed to smoke in casinos.
According to Bloomberg.com, Wynn Macau, Sands China, and Galaxy Entertainment all saw their stock prices increase by about five percent after the story of a potential loosening of smoking restrictions broke.
Still, it is unclear just how easy it will be for casinos to receive exemptions for their smoking rooms. In fact, despite the story, it isn't even certain that there will be any substantive changes to the bill at all.
The Macau Legislative Assembly overwhelmingly approved the first reading of the anti-smoking bill, approving it by a 26-2 vote.
That would suggest that no changes need to be made in order to secure final passage of the legislation, and there is no word as to exactly how many legislators would like to see the ban language softened.
Even if the ban is eased, there's no guarantee it would ultimately provide relief to Macau's casinos.
There are a variety of issues plaguing the local gambling industry, including a sluggish Chinese economy, the continued anti-corruption campaign from Beijing, and what appears to be too much gambling supply even for the seemingly endless demand for gaming in Macau.