Macau Could Increase Gaming Taxes on Casino Operators
Posted on: January 25, 2015, 02:30h.
Last updated on: January 25, 2015, 02:33h.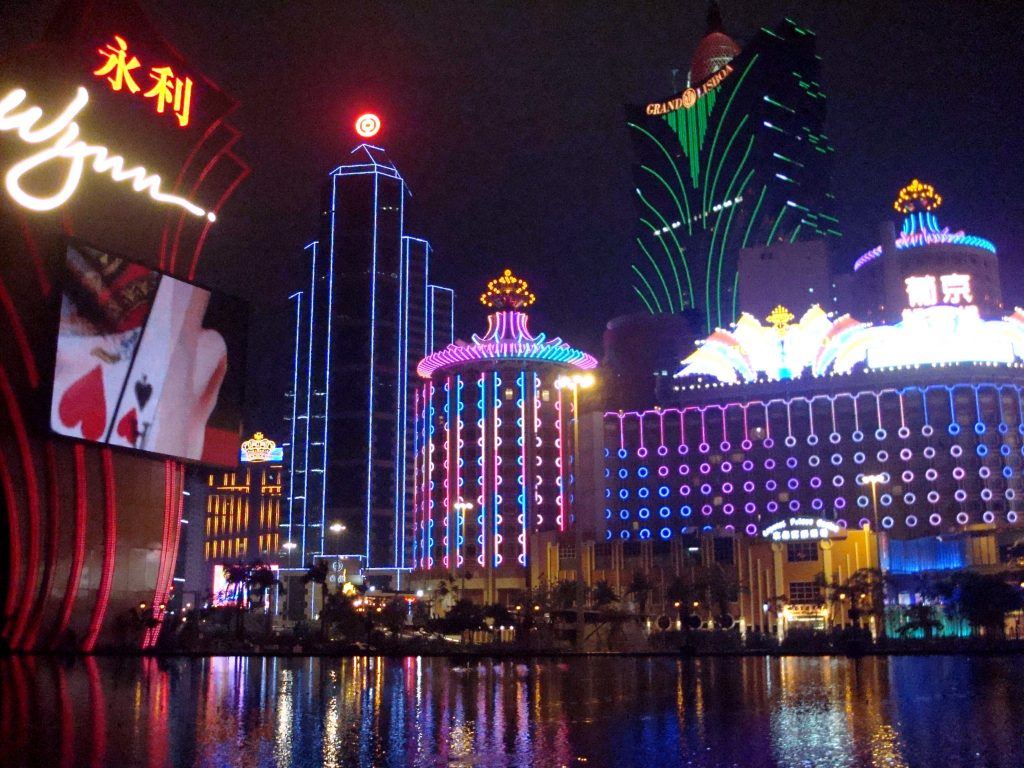 Macau casinos are already struggling because of an anti-corruption crackdown by the Chinese government that has limited the amount of money coming in from mainland gamblers.
Now, there could be a second threat to the enclave's gaming industry from the local Macau government: a threat of higher taxes on gaming revenues.
Macau's gaming taxes are already the highest in Asia, with casinos being taxed at 39 percent.
Some analysts, such as CLSA's Aaron Fischer, believe that the recent media rumblings about comments from government officials could portent an increase to 43 percent.
The tax increase would come when casino operators renewed their gaming licenses.
The first of the 20-year licenses will be coming up for renewal in 2020.
The comments, made by Macau's Secretary for Economy and Finance Lionel Leong Vai Tac, said that the government planned a "mid-term review" that could then lead to a potential change in the tax rate.
Nature of Tax Increase Still Unclear
Included in the group of licensees are three major American gaming firms: the Las Vegas Sands Corporation, Wynn Resorts, and MGM Resorts International.
MGM's license would be up in 2020, while the other two companies will have to renew by 2022.
The gaming firms have not commented publically on the tax rate speculation.
According to Macquarie Securities gaming analyst Janie Zhou, it's still unclear exactly what the "review" will lead to, but Macau's casino operators shouldn't expect a break.
"Although highly uncertain at this point, a potential outcome on concession renewal could range from no change to an increase in gaming tax, or even re-tendering of the current six-concessionaire structure," wrote Zhou.
At the moment, Macau is suffering through its first rough patch since the gaming market there was opened up to foreign firms more than a decade ago.
2014 ended with seven straight months of decline in monthly gaming revenues, culminating in more than a 30 percent drop in year-over-year revenues in December, the first month in over two years in which casinos in Macau took in less than $3 billion.
Those yearly declines will likely continue in early 2015, though many analysts feel that the long-term future is still bright for Macau.
"2016 will be a fantastic year," Fischer said. "We think revenues will increase in 2016 by 22 percent."
Junket Operators Sending Clients to Other Destinations
But in the meantime, the local gaming industry in Macau is struggling with the loss of high-end VIP clients that bring in massive revenues for both casinos and junket operators alike.
At least two junket operators have announced they will be shutting down private VIP rooms in Macau casinos in the past week, as they begin to shift operations to other regional gambling destinations such as Vietnam, the Philippines, and South Korea.
Many wealthy gamblers are now being diverted to these destinations because of their more relaxed travel rules for Chinese nationals.
But while the trend lines may not look great for Macau, the raw numbers are still impressive.
With $44.1 billion in gaming revenues during 2014, Macau casinos still brought in seven times as much money as their Las Vegas Strip counterparts.
That gap could shrink further in 2015, as Macau was still flourishing early last year, but Macau will remain the world's largest gambling destination for the foreseeable future.