Macau Considering Paying Travelers to Come Visit Casino Enclave
Posted on: February 8, 2023, 01:12h.
Last updated on: February 8, 2023, 10:28h.
Macau is finally enjoying its long-awaited economic recovery, with the region's casinos experiencing an uptick in business following the lifting of COVID-19 restrictions that caused significant pent-up demand.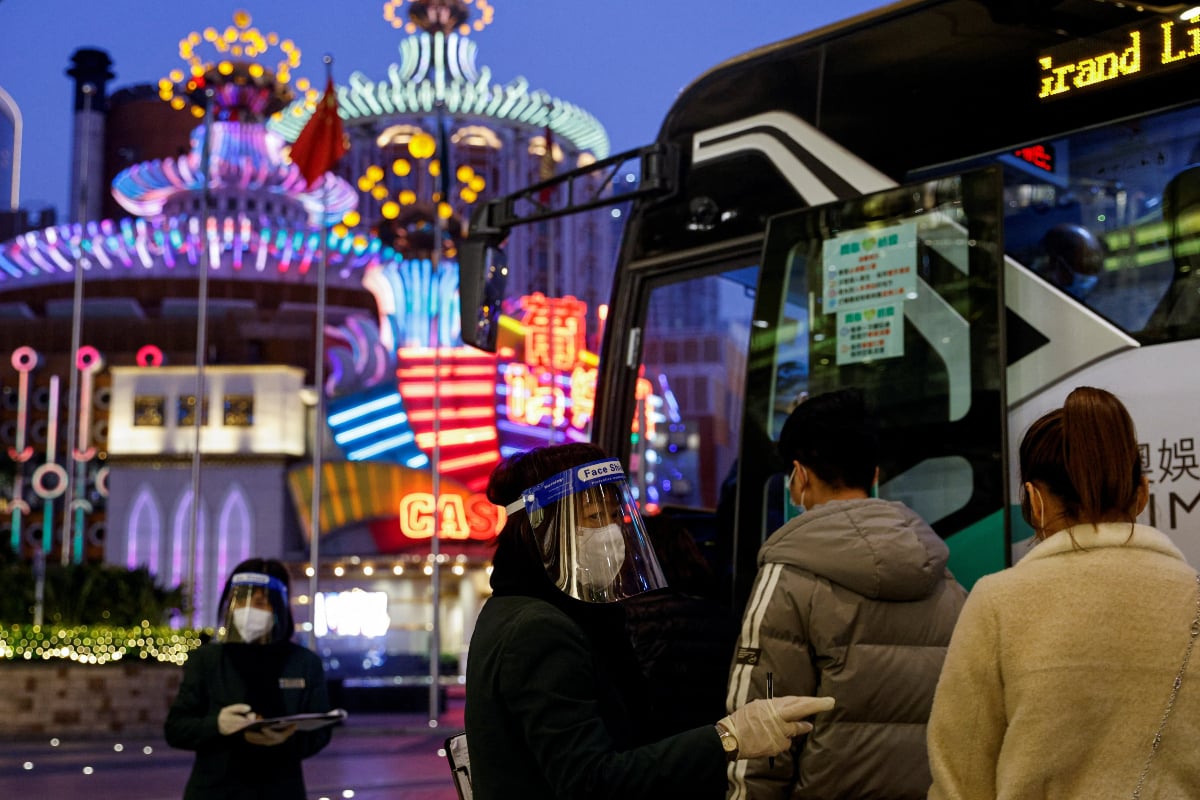 China is only now beginning to return to a sense of normal some two months after President Xi Jinping terminated his controversial "zero-COVID" policy.
The 2023 Chinese New Year was a prosperous one for casinos and the region, and Macau wants to keep the business rally going all year long. One way to possibly achieve that goal, local leaders believe, is to provide subsidies for foreigners.
Macau is trying to lessen its dependency on casino gaming and appeal to a wider range of leisure and business travelers.
Macau debuted its bond exchange in late 2020. The trading market is expected to bring new businesses to the region. And last year, Macau agreed to issue its six casino operators fresh tenders in exchange for $13.5 billion in nongaming investments during the life of the 10-year licenses.
Macau's latest ploy to attract new visitors is an incentive scheme that would mimic the promotional arrangement afforded to mainlanders.
Visitor Incentives
GGRAsia broke the news that the Macau Government Tourism Office (MGTO) is mulling subsidizing group tours for foreigners. Local officials said the enclave is considering giving each overnight traveler arriving in Macau from Hong Kong, Taiwan, or anywhere else other than mainland China a daily allowance.
The MGTO reps said the agency has proposed providing international group travelers MOP350 (US$43.33) per person for a one-night stay, and MOP500 (US$61.90) for a two-night visit.
The promo is capped at two nights. But if a couple is traveling together in part of the group, they could receive about $124 for a two-night stay.
Casino room rates continue to rebound, and such a gratuity would greatly help many travelers. For example, a two-night stay this weekend at MGM Cotai is running about $655, inclusive of taxes and fees.
The proposed subsidies for foreigners closely mimic an MGTO program already in place for mainlanders. Visitors who venture to Macau from mainland China in a group are afforded MOP250 (US$31) per night stayed.
China allowed group tours to resume effective Tuesday, after being suspended for more than three years.
Macau considers a group to consist of at least 10 people who are following the same itinerary. Traveling in groups is popular in China, as the cost is typically considerably cheaper than traveling privately.
During the pandemic in 2021, when the mainland continued to battle the coronavirus,  Macau's isolated nature allowed the enclave to stay relatively free of the disease. That's when the MGTO issued a public subsidy to residents. That promotional campaign gave Macau residents a one-time, $25 subsidy for a "staycation."
Foreigners Wanted
Macau casinos saw their effective gaming tax increase to 40% under the enclave's new regulatory environment. That tax could be reduced by as much as 5% for play generated by foreigners.
When the casinos were handed their new gaming concessions, they were told that a 5% tax savings would be afforded to the firms that adequately attract foreigners. Each casino's foreigners-only gaming areas can petition the Macau government at the end of the year for the tax break.