Macau Casinos Stay Busy Following Chinese New Year, as Gaming Recovery Continues
Posted on: February 6, 2023, 05:21h.
Last updated on: February 6, 2023, 05:59h.
Macau casinos enjoyed their best January in three years last month. So far, February isn't so shabby, either.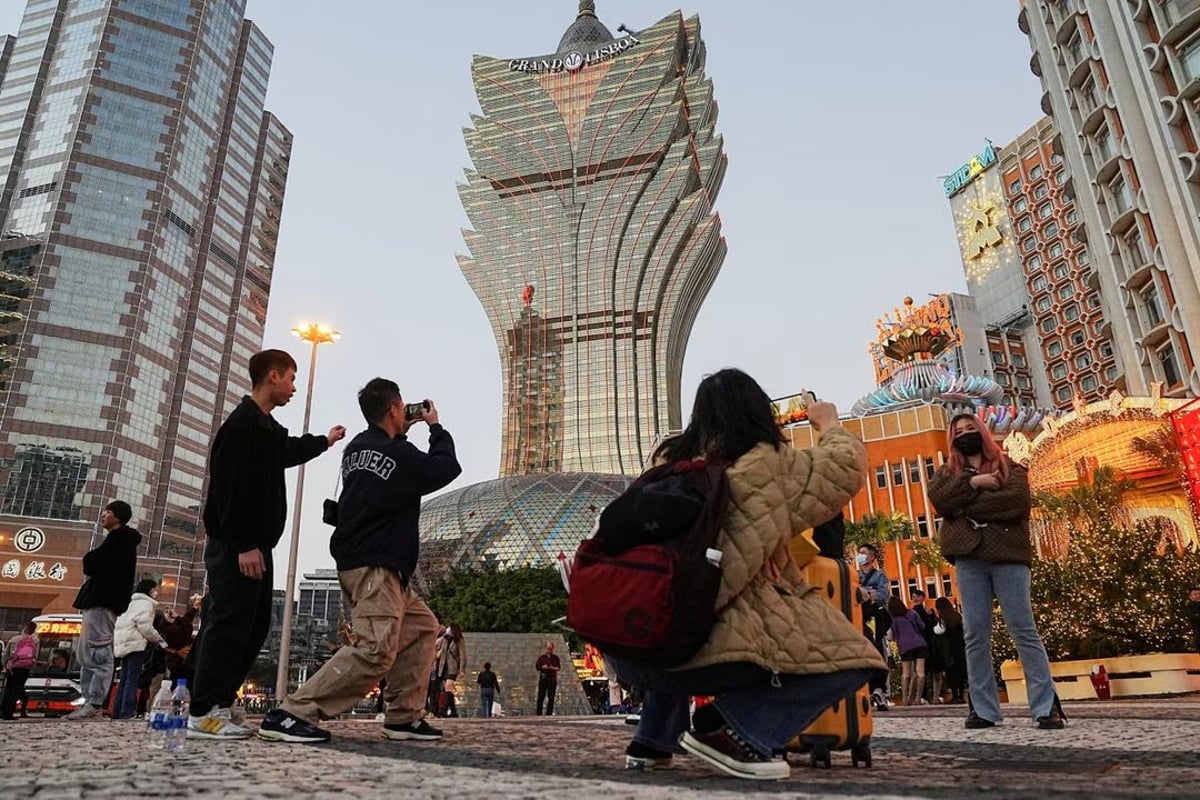 Fueled by the first Chinese New Year that's free of entry restrictions into the gaming hub since the onset of the COVID-19 pandemic, January's robust travel has bled into the first week of February. JP Morgan Securities gaming analyst DS Kim said in a note today that channel checks for the first five days of February revealed that pandemic pent-up demand for travel is keeping Macau casinos bustling.
Macau — the only place in China where casinos are allowed — won $5.25 billion from gamblers last year. That was less than half of the $10.8 billion the same six casino operators won in 2021, as gaming last year was severely obstructed by coronavirus outbreaks and Chinese President Xi Jinping's ongoing commitment to "zero-COVID."
Xi, in late November, announced he would be ending the controversial pandemic response program. This policy kept China stuck in the pandemic despite all other world superpowers returning to a sense of normal. That is fueling optimism in Macau.
Expectations Exceeded
Kim said in his Monday note that January's enthusiasm has been maintained into February.
"While the period (Feb. 1-5) did include a bit of a boost from the tail-end demands post Chinese New Year (which helps high-end/VIP demand more than mass) … the print was better than expected," Kim explained.
Macau should also start feeling the effects of China, effective today, deciding to allow group tours from the mainland to Hong Kong and Macau to resume. But Kim added that he's eager to monitor Macau's gross gaming revenue (GGR) trends for another week or so to "gain confidence" in his forecasting.
Analyzing Macau's gaming industry is vastly different than in previous years. China and the local government largely chased out VIP junket groups during the pandemic. It was a long goal of Xi, who has said the large capital outflow from the mainland through Macau presented national security risks.
Alvin Chau, one of the best-known VIP junket kingpins, was sentenced to 18 years in prison last month after being found guilty of facilitating illegal cross-border gambling. Chau's arrest and imprisonment resulted in most other junkets closing up shop in fear of mainland retaliation.
New Focus
Macau's casinos, because of the junkets largely going away, have pivoted from a VIP focus to the mass market. The gaming giants will also increase their nongaming amenities over the next 10 years.
Casinos in December were told to invest in nongaming projects when they were issued fresh 10-year operating licenses. The six casino license holders must collectively invest $13.5 billion into their resorts off of their gaming floors during the concession tenures.
The Macau government broke down the number based on each casino operator's market share. Sands China, for example, one of the more dominant players in Macau, must invest about $3.8 billion in non-gaming projects. On the other end, SJM Resorts is on the hook for just $1.5 billion.
Macau says the casinos can spend the money in various ways, including convention space, entertainment, sports venues, arts and culture, themed attractions, gastronomy, maritime tourism, and local community engagement.