Macau Gambling Industry Takes $185 Million Hit as Typhoon Mangkhut Closes Casinos, Spares Hub from Worst Devastation
Posted on: September 17, 2018, 06:25h.
Last updated on: September 17, 2018, 07:39h.
Typhoon Mangkhut caused a 33-hour emergency shutdown of Macau's casino industry over the weekend, the first forced cessation of gaming in the enclave's history.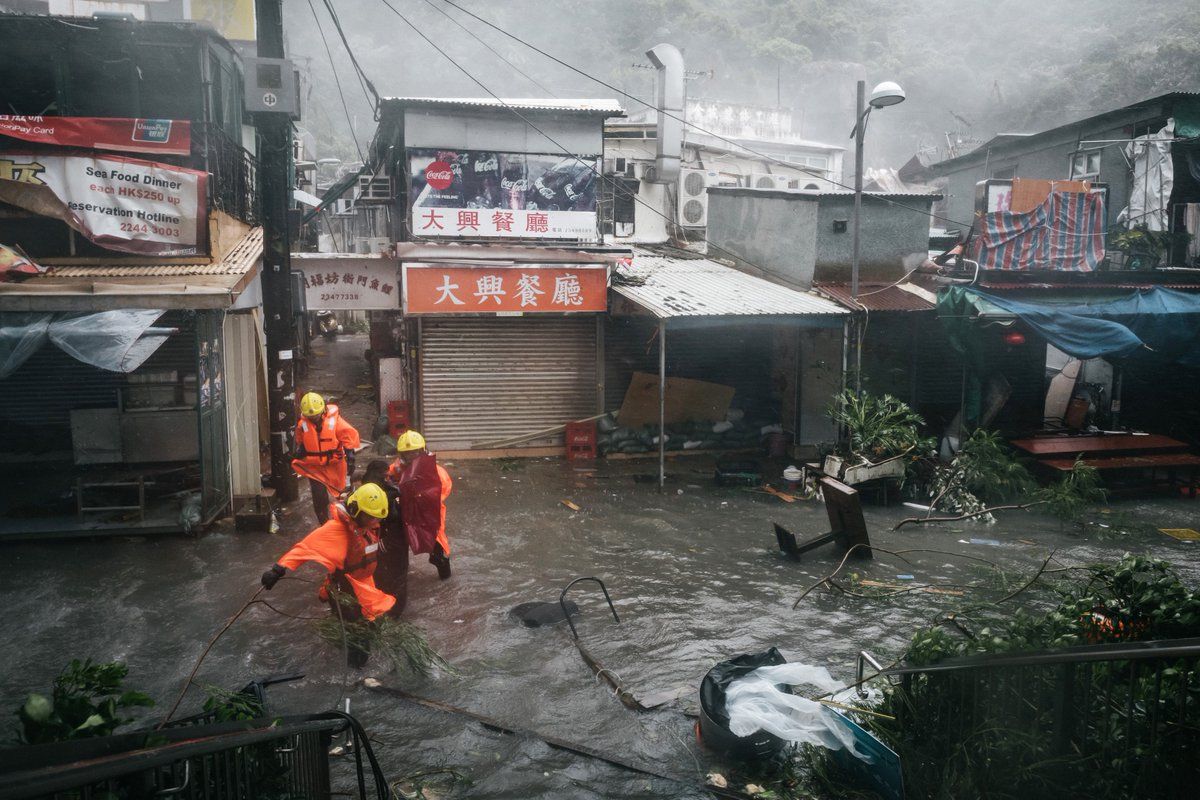 Operations were suspended at all 42 casinos from 11pm on Saturday night, local time, on the order of Chief Executive Fernando Chui Sai, reopening again on 8am on Monday.
Mangkhut made landfall in China's Guangdong Province at around 5pm on Sunday, having laid waste to the northern Philippines where at least 64 were reported dead and dozens more feared buried in mud.
The gambling hub was spared such casualties — the category 10 super typhoon passed around 40 miles away at its closest point — although Macau officials on Sunday night reported 17 people injured, one critically.
According to the South China Morning Post, however, the storm brought severe flooding to low-lying areas in Macau, forcing the evacuation of around 1,300 residents to temporary shelters. Twenty thousand households were without power on Monday.
Lessons from Hato
Last week, the enclave's government hastily fast-tracked a proposal to grant executive power to order the shutdown as it became clear that Mangkhut was on a collision course with Macau.
Officials were anxious to avoid the kind of criticism that followed Typhoon Hato, which hit the hub one year ago, killing 16 and injuring hundreds more.
Then, casino workers complained they were expected to travel to work in dangerous conditions and faced losing pay if they were absent. Meanwhile, the enclave's meteorological bureau was subsequently investigated by corruption officials to ascertain whether it had held back on designating Hato a maximum category 10 typhoon (category four hurricane) to protect the casino industry's commercial interests.
It was ultimately cleared of wrongdoing although bureau chief Fong Soi Kun was forced to resign following a public apology.
Casino Stock Takes Another Hit
The shutdown will be costly to the casino industry. Union Gaming Securities analyst Grant Govertsen told SCMP that, collectively, the sector will have missed out on some $185 million due to the lost weekend.
Govertsen said that weekends bring in significantly more gaming revenue than weekdays and it will take some time for things to return to normal due to the large-scale cancellation of flights and ferries into Macau.
Analysts are likely to lower the gambling hub's revenue growth outlook for September yet further. Estimates have already been downgraded by almost half due to a slow start to the month, which caused casino stock to plunge last week.
Stock fell further on Monday trading as the post-typhoon clean-up operation began, with Galaxy Entertainment, SJM, and Wynn Macau worst hit, falling 4.6 per cent, 3.9 per cent, and 3.2 per cent, respectively.