Macau Casinos Begin 2023 Strong, January Gaming Win Highest in Three Years
Posted on: February 1, 2023, 10:24h.
Last updated on: February 1, 2023, 03:37h.
Macau casinos are ready to put the COVID-19 pandemic behind them and move forward. And January was precisely the kind of new year start the six gaming giants in the region sought.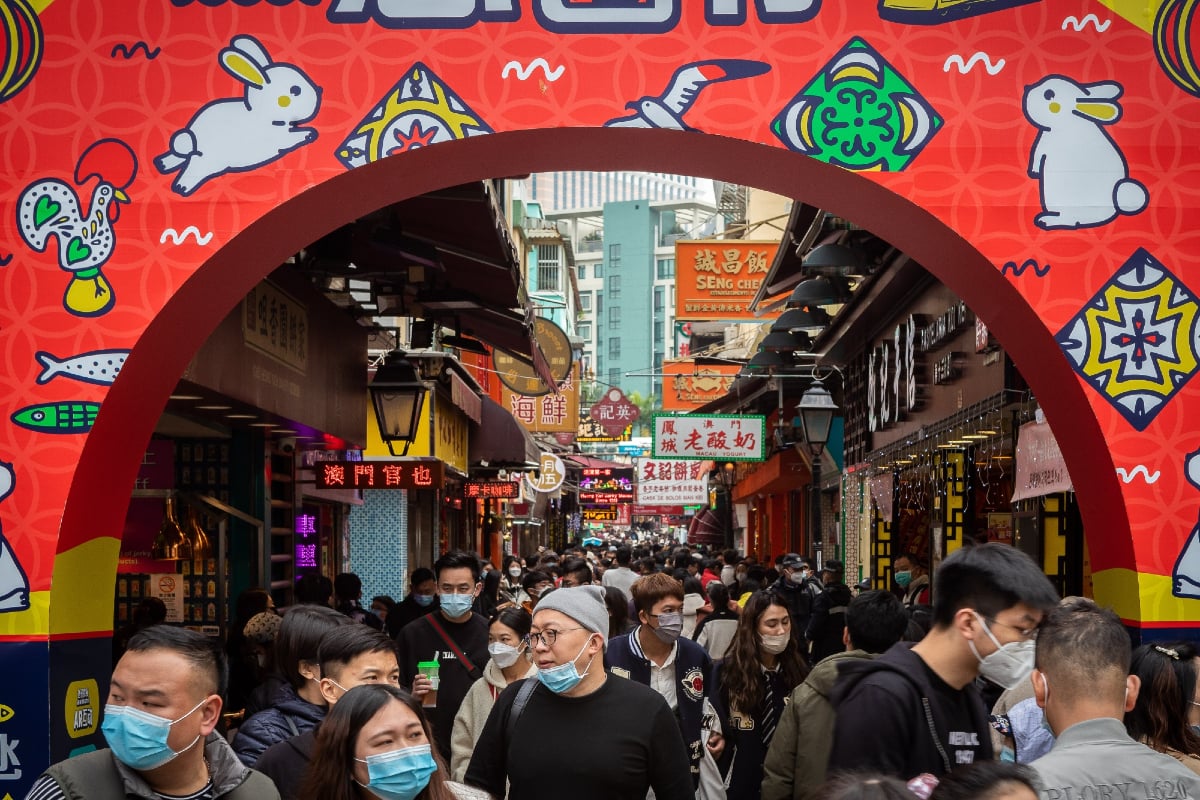 Macau's Gaming Inspection and Coordination Bureau reported Wednesday that gross gaming revenue (GGR) in January totaled MOP11.58 billion (US$1.43 billion). That's 82.5% higher than a year ago and marks Macau's best monthly casino win since January 2020.
As recently as mid-January, gaming analysts focused on the region, including Morgan Stanley, forecast that January GGR would come in around $1 billion. Those revenue forecasts had been elevated from earlier projections that January gaming would be roughly $800 million.
January exceeded all expectations.
The long-awaited gaming recovery comes after China President Xi Jinping lifted his controversial "zero-COVID" policy in late November. The pandemic program had mandated strict response measures to even small coronavirus outbreaks.
Though the virus raged across the mainland in the weeks after the policy lifting, China claims the health emergency has since subsided, and most infected persons are fully recovering.
Exceeding Expectations
DS Kim, a gaming analyst at JP Morgan Securities who is concentrated on Asian markets, says January likely shows that previous recovery timelines for Macau need adjusting.
Even the skeptics would admit that such a recovery was almost unthinkable until a few weeks ago, and the print was undoubtedly a clean beat of expectations," Kim said in a note following the January revenue disclosure.
January was fueled by the Chinese New Year, which was officially celebrated on January 22. The weeklong holiday saw more than 451K visitors enter the Chinese enclave. The holiday was nearly 300% busier in Macau in 2023 than in 2022.
Macau is showing that it might be able to recover to near pre-pandemic revenues despite the industry being greatly overhauled since the coronavirus arrived.
China issued the six casino operators fresh 10-year licenses in December but has largely forced out VIP junket operators. Those travel organizers had, for many years, kept Macau's high roller rooms bustling. But China sought to clamp down on the junket trade over concerns the industry was rampant with unsavory individuals. The government also believed said individuals helped facilitate the movement of money from the mainland to the casino tax haven.
Kim said January demonstrated that mass play — spurred by the general public — returned to about 60%-70% of its 2019 levels.
Nongaming Undertakings
Las Vegas Sands, Galaxy Entertainment, Melco Resorts, SJM Resorts, Wynn Resorts, and MGM Resorts — the parent entities of the six companies licensed to conduct casino gambling in Macau — have committed to diversifying their resorts in the coming years.
In exchange for new 10-year gaming licenses, the firms agreed to further invest $14.8 billion into their casinos. The bulk of the spending — $13.5 billion — must go toward non-gaming projects.
The goal is to lessen Macau's reliance on casino gambling. Currently, more than 80 cents of every tax dollar the local government receives is generated by gaming.
Macau casinos won a record $45 billion in 2013. Gaming win totaled $36.5 billion in 2019, the last year that Macau was fully open and free of pandemic entry restrictions.