Chinese New Year Unofficial Start to Macau Rebound, as Casinos Welcome Back Guests
Posted on: January 24, 2023, 04:54h.
Last updated on: January 26, 2023, 04:16h.
The 2023 Chinese New Year — the Year of the Rabbit — officially began on January 22. One of the most important holidays in Chinese culture, the Spring Festival, as the weeklong celebration is known, marks the end of winter and the beginning of the spring season.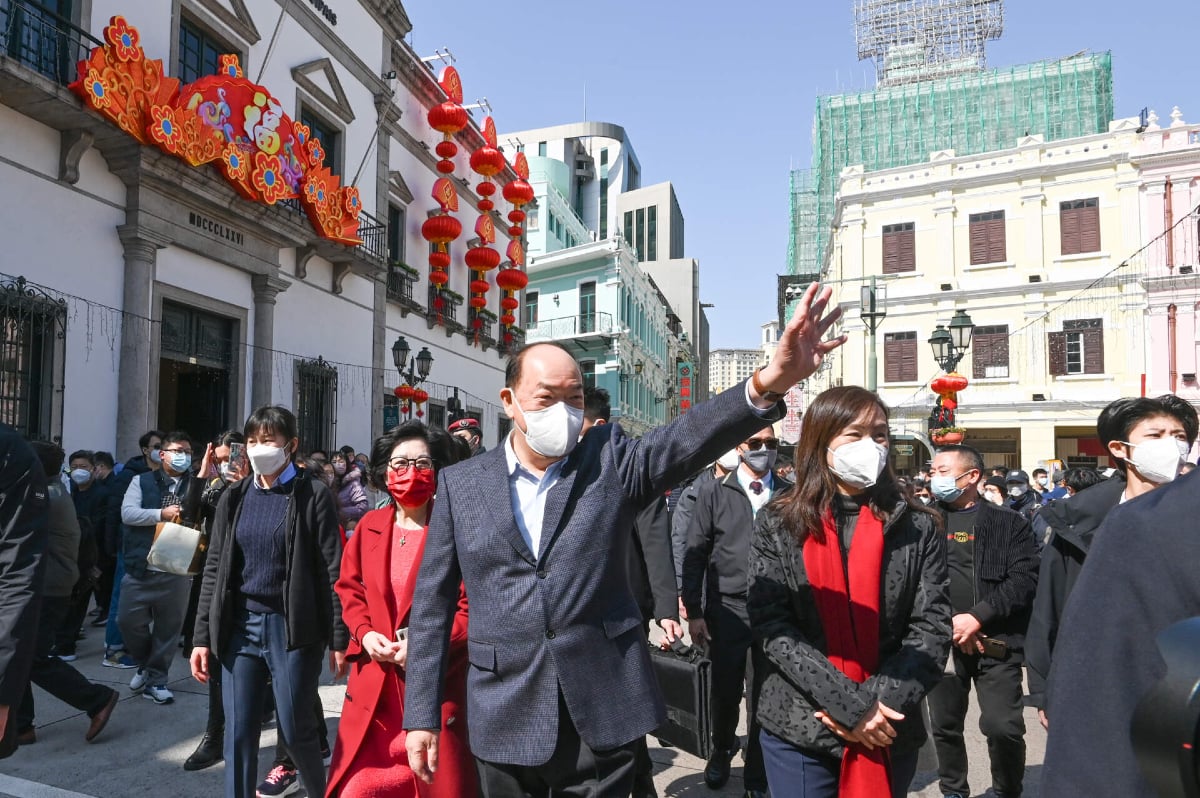 The Chinese New Year is a time for commemoration and reflection, with most workers afforded seven days off. But the holiday this year is also emerging as the unofficial start of China's post-COVID-19 recovery on the mainland and in the country's two Special Administrative Regions (SARs) — Macau and Hong Kong.
Following three subdued New Year's because of the coronavirus, the 2023 holiday is the first celebration free of pandemic-related travel restrictions since COVID-19 originated in China in late 2019. And mainlanders are flocking to Macau for the holiday period, the only place in China where gambling is allowed.
Macau Rush
Macau's casinos are finally experiencing the pent-up demand other major gaming markets incurred after their host countries eased pandemic protocols. Las Vegas, for instance, set new annual gaming revenue records in 2021 and last year.
With Macau's borders fully open to mainlanders, the enclave is welcoming a rush of visitors during the holiday extravaganza, which officially runs from Jan. 22-29. The Macau Government Tourism Office (MGTO) said 71,678 border crossings were counted on Monday alone. That's the highest single-day tally since the enclave placed entry restrictions on arriving travelers and residents in early 2020.
The successive holding of wonderful and diverse New Year celebration activities and all-around publicity have further attracted many tourists to come to Macau to celebrate the New Year. The market is full of people, and all districts are full of festive and festive atmosphere to welcome the Spring Festival," an MGTO statement read.
Travelers arriving at Macau's border gates from the mainland, Hong Kong, and Taiwan are allowed to enter without restrictions. Foreigners, however, must present a negative COVID-19 test collected within the 48 hours before their departure for the Chinese SAR.
Visitor numbers have gradually increased during the holiday weekend. Macau said 32,554 visitors entered the region on Saturday (New Year's Eve). Sunday traffic totaled 50,041 people.
The three-day aggregate of 154,273 entries represents a 217% year-over-year increase.
Gaming Rebound
More people means more gamblers for the six casino operators in Macau. Daily gaming checks from brokerages suggest that January 2023 will be Macau's best month in years.
Gaming analysts Carlo Santarelli and Steven Pizzella of Deutsche Bank say daily gaming revenue has jumped from about $14 million a day at the end of 2022 to about $39 million every 24 hours in mid-January.
Macau casinos won $5.25 billion last year — less than half of the $10.8 billion that the firms generated in 2021. In pre-pandemic 2019, those same six gaming giants reported GGR of more than $36.4 billion.
The Deutsche Bank analysts believe casino property EBITDA could exceed 2019 levels this year. But the brokerage acknowledged that business forecasts changed along with Macau reworking its regulatory framework last year, with an emphasis now on the mass market over the VIP.
Similar Guides On This Topic
Latest Casino Stocks:
Retrieving stocks data...
Retrieving stocks data...
Retrieving stocks data...
Retrieving stocks data...
Retrieving stocks data...