Macau Casino Revenues Down for Third Straight Month
Posted on: September 6, 2014, 10:00h.
Last updated on: September 4, 2014, 11:59h.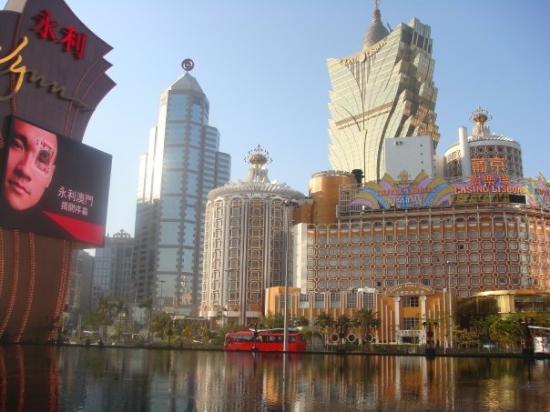 Macau casino revenues may not be as dazzling as in years past, but the Chinese enclave is in no danger of losing its position as the world's largest gambling hub. In terms of pure revenues, Las Vegas and other cities simply can't compete with the tremendous amounts of money that are thrown around at Macau's baccarat tables every day. But when it comes to what seemed like the endless growth for the area, it appears that the party might be over.
For the third straight month, Macau's gaming revenues fell on a year-over-year basis. For August, the drop was 6.1 percent when compared to 2013, a tumble blamed on a continued campaign against corruption that has hurt the flow of cash from mainland China.
Raw Numbers Still Good, But Growth Has Stopped
That drop won't be making the casinos in Macau cry poor anytime soon, though. They still brought in 28.9 billion patacas ($3.6 billion) over the course of the month. But analysts had predicted only a 2 percent decrease in gambling revenues, making the size of the decrease something of a surprise at more than three times that number.
The casino market in Macau has traditionally relied heavily on VIP gamblers who might spend hundreds of thousands or even millions of dollars in a single visit. That market is feeling the strain of an anti-corruption campaign from Chinese President Xi Jinping, as well as cooperative efforts from Macau to limit the ability for Chinese gamblers to illegally get cash from the mainland to the region.
"China's anti-corruption campaign seems to be keeping some high-rollers out of Macau, and that's unlikely to change much in the fourth quarter," said Standard Chartered Bank analyst Philip Turk.
Mass Market Not Yet Replacing VIPs
That means that casinos in Macau are starting to switch their focus towards growing a mass market audience. There are certainly signs that more casual gamblers are showing up at the casinos and to visit other attractions at Macau's resorts, but this hasn't been enough to make up with the fall off in visits from whales. There are also signs that economic factors could be part of what is dragging down Macau's growth. New home prices have fallen recently throughout China, which could be having ripple effects in gaming and other industries.
These issues come as workers continue to stage protests at several Macau casinos. Workers for many of the major casino operators are asking for improved wages, with some dealers who work at SJM casinos calling in sick on Saturday as part of a planned action.
While Macau may be seeing a drop in its gambling take, that doesn't seem to be signaling a broader issue for casinos worldwide. In fact, in some places, Macau's loss may be seen as an opportunity. Nowhere is this truer than in Las Vegas. Analysts say that the government crackdown in China has sent many VIP gamblers who previously visited Macau to Las Vegas instead. In July, Las Vegas Strip casinos saw a year-over-year revenue increase of 4.8 percent, a number that was large fueled by increased baccarat spending.
"Five consecutive months of strong baccarat play [in Las Vegas] reaffirm our view of an inverse correlation between upside trends in Las Vegas high-end play and the relative weakness in Macau," said Union Gaming Group analyst Robert Shore.