Macau Begins New Normal as Chinese Casino Enclave Reopens
Posted on: January 9, 2023, 09:23h.
Last updated on: January 9, 2023, 12:44h.
Macau reopened to the rest of the world on Sunday. For the first time in more than three years, foreigners were allowed to come and go freely.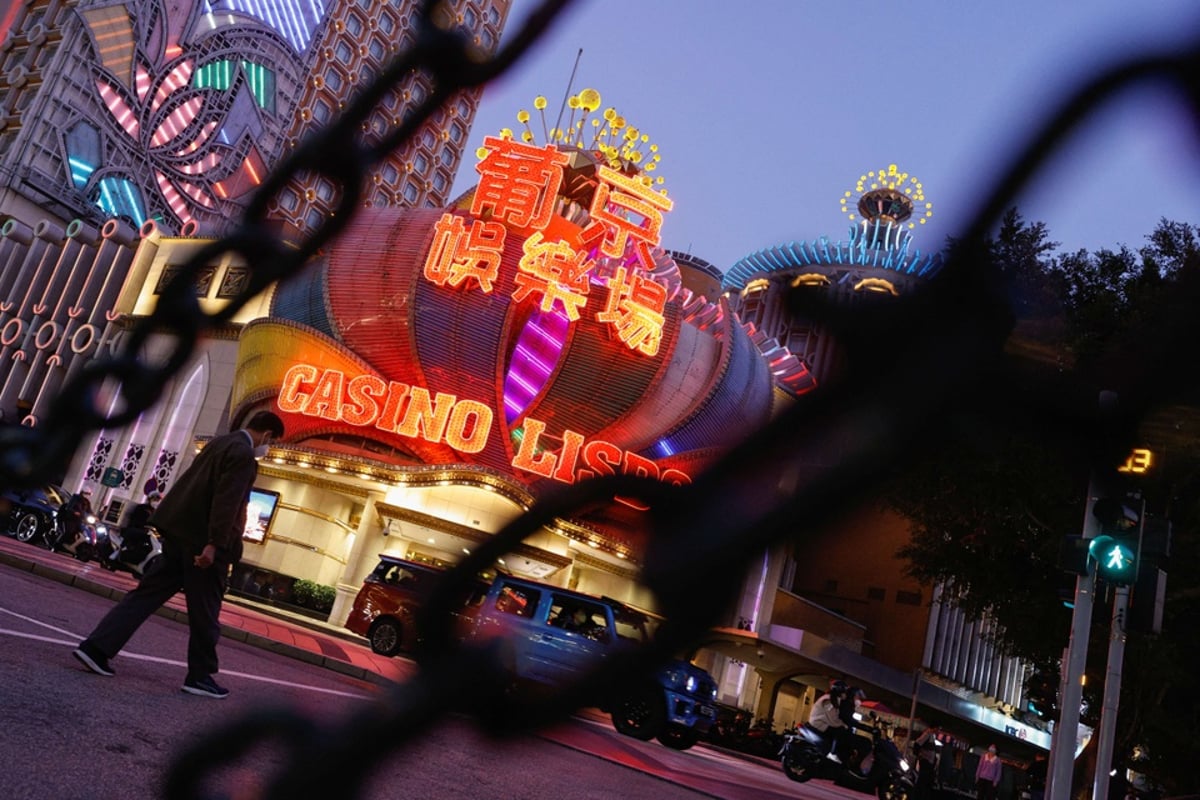 Following China President Xi Jinping's decision in early December to scrap his "zero-COVID" pandemic program that necessitated drastic responses to new cases, Macau decided to reopen its borders to international guests. Before the policy change, foreigners arriving in Macau were required to undergo a week of quarantine, followed by three days of isolation.
Now, international travelers can enter Macau and immediately enter the public. The only requirement is that foreigners present a negative COVID-19 test conducted within 48 hours of their departure for China.
Macau welcomed a surge in visitor traffic on the first day of the enclave's new entry rules. The region's Public Security Police said nearly 40K people were processed through the border gates and checkpoints on Sunday.
Before the entry overhaul, Macau was averaging about 10K daily entries.
New Macau
Macau reopened for business despite COVID-19 running rampant across the mainland and throughout the enclave. Chinese health officials, however, have said over the past few days that they believe the quick spread of the virus that occurred after Xi's lifting of "zero-COVID" has likely peaked.
Macau's reopening to the outside world comes as the local gaming industry embarks on its next chapter. In November, Macau's Special Administrative Region (SAR) announced that the six gaming operators that had been operating games of fortune in the region would be retained for another 10 years.
Malaysia-based Genting Group was the lone outside bid that was rejected. Fresh concessions were instead issued to Las Vegas Sands, Galaxy Entertainment, Melco Resorts, SJM Resorts, MGM Resorts, and Wynn Resorts.
While Macau's lifting of quarantine and isolation requirements is expected to finally return meaningful visitor traffic to the region and allow the casinos to begin their business rebounds, the six gaming operators have been ordered to invest heavily in nongaming. Under the terms of their license renewals, the six firms must jointly spend a minimum of $13.5 billion on developments off of the gaming floors during the life of the permits.
At the direction of Beijing, Macau is embarking on an effort to diversify its economy and ease its dependency on casino gambling. The goal is to make Macau "a world center of tourism and leisure," said Macau Secretary for Administration and Justice André Cheong Weng Chon.
Image Overhaul
Macau's six casino operators have waited three years for the region's entry points to ease protocols. But while gaming revenues should rebound quickly with the influx of visitors, the gaming companies have a great challenge remaining with the nongaming obligation.
Macau is making progress in its goal to overhaul the region's image from a VIP gaming hub and playground for the ultra-rich to a destination that appeals to the mass market.
The enclave has already forced out many junket operators, a sector of the gaming industry that was allegedly run by gangsters and criminal enterprises. VIP gaming, once responsible for the bulk of the annual gaming win in the region, accounted for less than a quarter of last year's gross gaming revenue.   
Similar Guides On This Topic
Latest Casino Stocks:
Retrieving stocks data...
Retrieving stocks data...
Retrieving stocks data...
Retrieving stocks data...
Retrieving stocks data...