LVCVA Budget Proposal Includes Cuts to Controversial Marketing Spend
Posted on: May 10, 2017, 03:27h.
Last updated on: January 12, 2023, 11:40h.
So much activity is always going on in and around Las Vegas. Every week and weekend, it's something. And the group charged with drawing people to Nevada by the tens of thousands, and then making sure their experience is memorable, met this week to discuss revisions to their budget.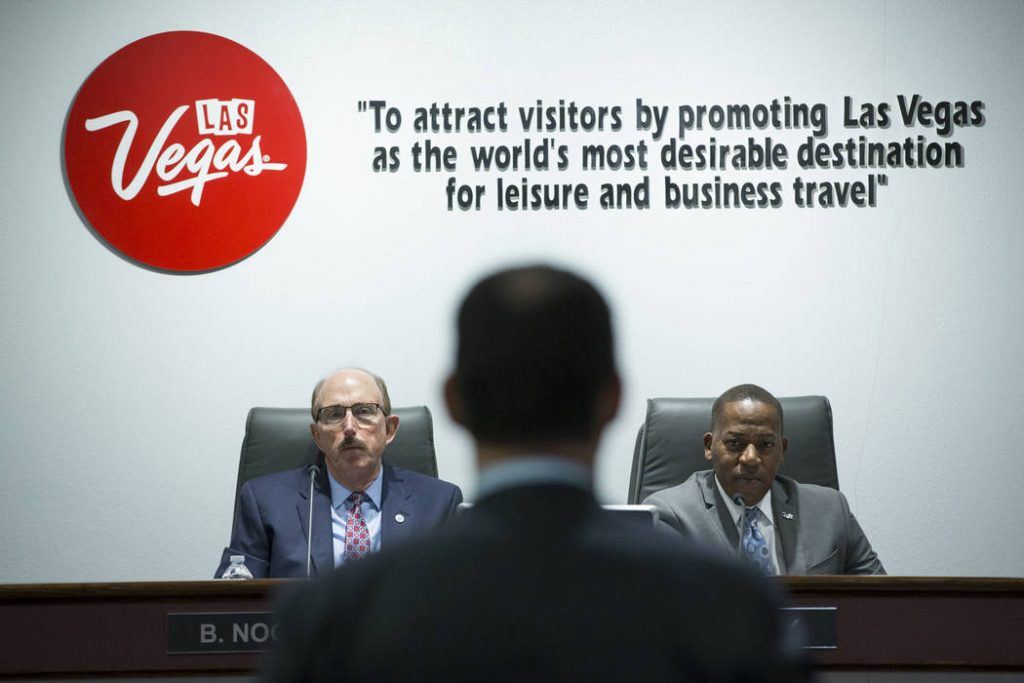 The Las Vegas Convention and Visitors Authority anticipates having more money at its disposal in 2018, due to an increase hotel occupancy and nightly room rates.
But the agency's two chief financial officers presented a fiscal blueprint that also called for significant reductions to the 14-member board's budget for marketing expenses, and a slight trimming of funds for special events.
The finance officers pushed for 5 percent increase in advertising spending to $101.3 million, putting those "What happens in Vegas" commercials on TV screens around the world.
In total, Las Vegas' professional event planners anticipate spending more than $367 million for fiscal 2018, which they would fund from projected income of $383 million, collected largely through anticipated hotel occupancy taxes, leaving them $16 million extra in the bank.
A substantial chunk that budget would be earmarked for a fund to help renovate and expand the Las Vegas Convention Center. The 2018 plan calls for more than $113.5 million to be deposited into a government expendable trust that will assist in paying for the $1.4 billion project, which is set to begin next year.
The LVCVA board is expected to hold another public meeting before voting to approve the budget on May 18.
Controversial Expenditures
The LVCVA faced criticism in recent months over allegations of opulent and frivolous spending. An investigation by the Las Vegas Review-Journal found that the agency spent almost $700,000 on alcohol tabs over the last three years, $85,000 on showgirls, and hundreds of thousands of dollars on concerts and shows.
LVCVA executives defended expenditures in the report, saying that was merely the cost of doing business when wooing potential conventions and trade shows by showing decision makers some of the best the city has to offer.
Even the CEOs annual compensation package of nearly $768,000 was justified, they said, when considering that Las Vegas regularly wins awards and top rankings as the best convention and visitors bureau in the world.
Extra-Special Events
The proposed budget would require the LVCVA to cut marketing expenses by 13 percent, from $49.4 million to $42.8 million. The finance officers also recommend the board cut $100,000 out of its special event funds, which stand at roughly $14.2 million.
Despite an intent to spend slightly less on special events, the LVCVA did approve sponsoring three specific non-gaming temporary attractions:
The Life is Beautiful Music and Art Festival in September, the Rock 'n' Roll Marathon & Half Marathon in November, and the World Series of Team Roping, a weeklong rodeo event at South Point in December.
The LVCVA also supports dozens of other events financially each year. The biggest annual draw, in terms hotel bookings is the Electric Daisy Carnival, a festival of electronic dance music festival that highlights some of the most popular DJs in the world while bringing more than 230,000 visitors to Las Vegas in June.
The LVCVA is also playing host to the Billboard Music Awards, at T-Mobil Arena, later this month.