Luxor Las Vegas Demolition Rumors Spread, Insiders Say Days Numbered for MGM Casino
Posted on: June 29, 2020, 08:07h.
Last updated on: June 29, 2020, 10:24h.
The Luxor Resort & Casino on the Las Vegas Strip has been a staple of the city skyline since it opened in 1993. But the iconic pyramid could be facing a much shorter existence than its ancient counterparts in Egypt.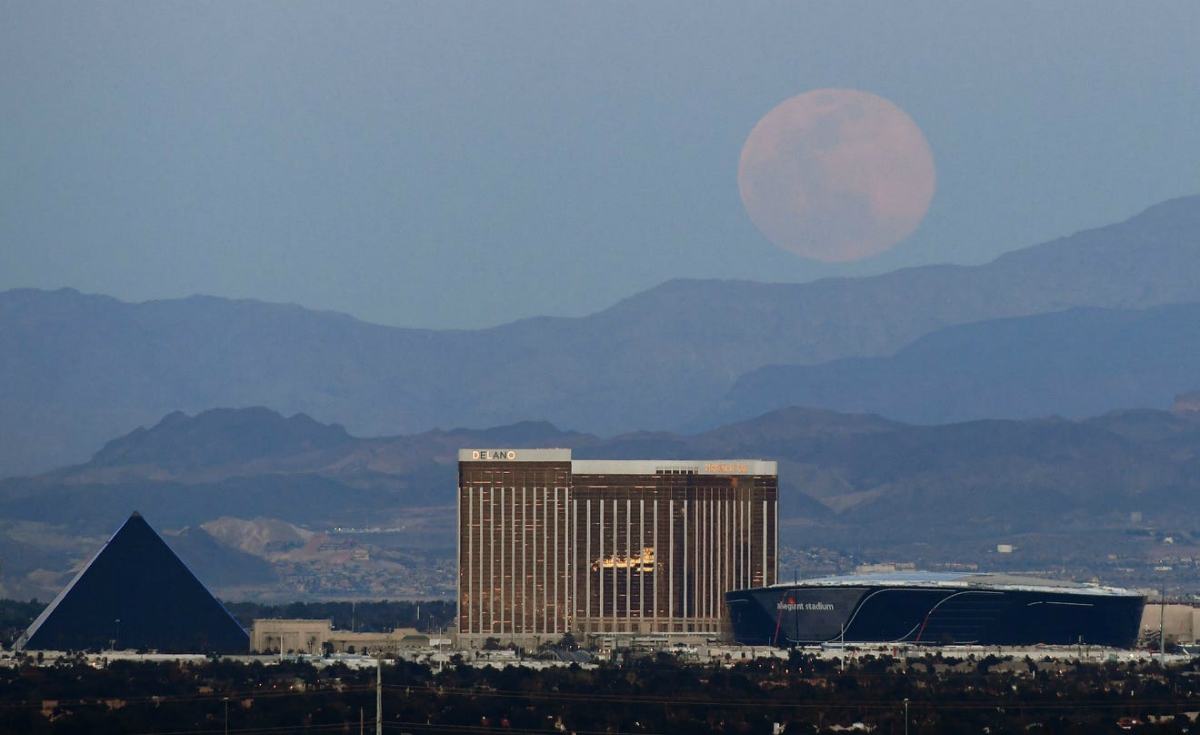 Scott Roeben, the Las Vegas insider who has more sources than an encyclopedia and runs the popular Twitter account Vital Vegas, says Luxor parent company MGM Resorts is strongly considering demolishing the budget and family-friendly Strip property.
Our sources say company officials have discussed demolition of both Luxor and Excalibur for at least five years, but have been unable to proceed due to union contracts. It's possible the COVID-19 shutdown has paved the way for what's to come for Luxor," Roeben explained.
MGM Resorts' real estate investment trust MGM Growth Properties owns the physical assets of Luxor. Today, it has 4,397 hotel rooms, and casino floor measuring 101,000 square feet.
Roeben went on to say that Las Vegas has pivoted away from themed resorts in recent years. MGM has already transformed Monte Carlo into Park MGM, and largely done away with the "Wizard of Oz" theme at MGM Grand.
Another Strip resort to fold on its original theme includes Treasure Island. Now known as TI, the casino no longer inundates guests with themes of the treasured adventure novel, and it canned its free nightly show "Sirens of TI" in 2013.
End of Era?
Built at a cost of $375 million, Luxor opened just south of Excalibur on October 15, 1993. Named after the town in Egypt, the Luxor pyramid on the Strip is modeled after the Red Pyramid, the largest of the three major pyramids found at the Dahshur necropolis in Cairo.
When Luxor opened, the 30-story resort was the tallest structure on the Strip.
Though MGM has invested in renovations to the Egyptian-themed casino, including a $300 million project in 2007 to remodel 80 percent of the resort's public areas to focus more on adults, the building's design makes it nearly impossible to fully move away from its original motif.
There are plenty of Luxor fans who fretted the Vital Vegas news.
"If Las Vegas is to survive, maybe they need to get back to attracting families," said Shawn Smallman on Twitter. "I personally like both Luxor and Excalibur." "I don't care if it's not fancy, it's another place I love," said another Twitter user. "We already had to deal with the pain of losing classics like Stardust, Frontier, and Riviera."
Just Rumors
MGM Resorts has made no official comment on the Luxor rumors, so for now, fans of the property shouldn't overly worry. And while Roeben's track record is solid, Las Vegas is ever-changing and plans – and rumors – often change.
Last year, there were rumblings around town that Caesars Entertainment was actively moving towards demolishing the Brazilian-themed Rio. Rumors suggested the decision was to make way for a MLB ballpark.
It turned out not to be the case, as the off-Strip resort was sold for $526.3 million to Eric Birnbaum's Dreamscape Companies. Birnbaum says there are no plans to demolish the resort, and he has entered into a two-year leaseback exchange with Caesars for the casino company to operate Rio for $45 million in annual rent.
Similar Guides On This Topic