No Prosecution for Louisiana Dem Leader Who Flouted Casino Self-Exclusion Rule
Posted on: March 26, 2019, 07:13h.
Last updated on: March 26, 2019, 07:13h.
The leader of the Louisiana Democratic Party will not face prosecution for entering a casino from which she was self-excluded, The Advocate reports.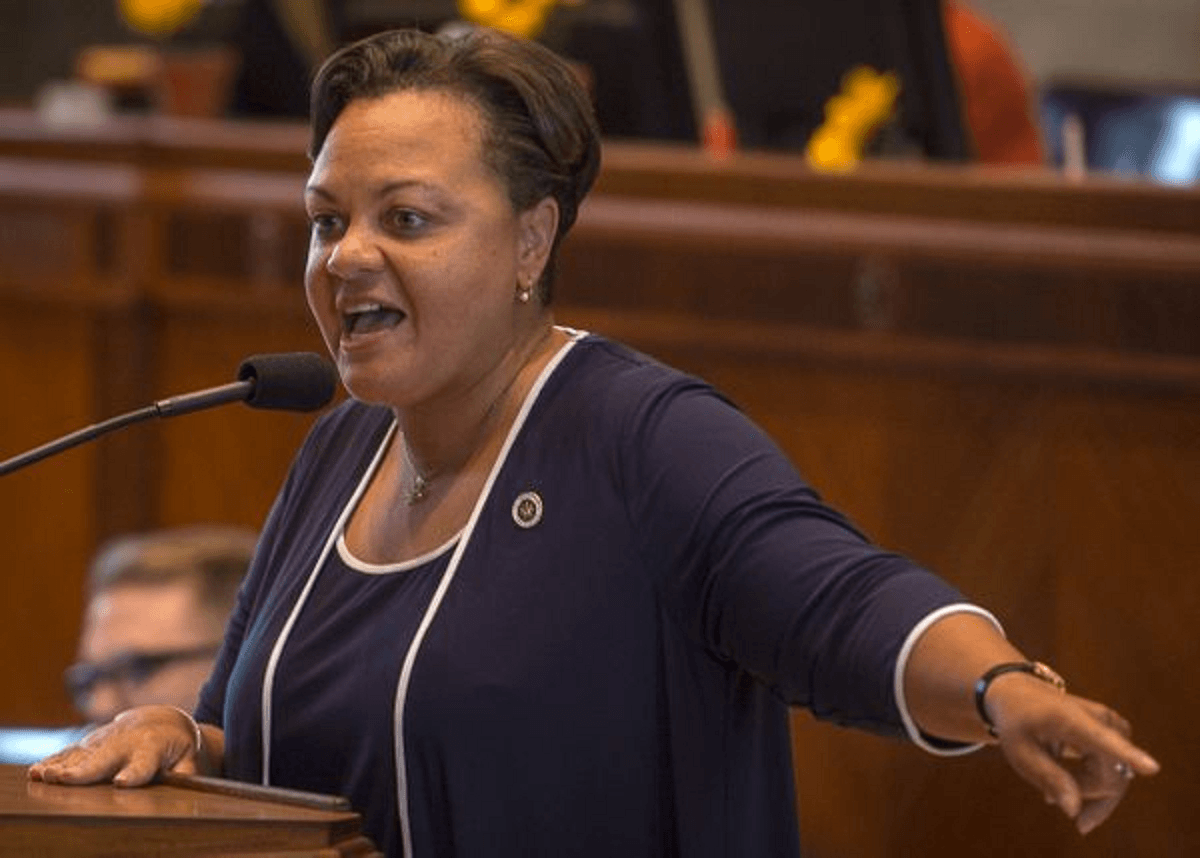 State Senator Karen Carter Peterson (New Orleans) admitted Friday she had a gambling problem, after news broke that she had received a Louisiana State Police misdemeanor summons for entering the L'Auberge Baton Rouge last month. Peterson had previously voluntarily opted into a scheme to ban herself from the casino in an attempt to control her problem.
"It is a disease," she wrote in a statement on social media Friday. "From time to time, I have relapsed; I have let myself down as well as family and friends who are near and dear to me."
She also criticized whoever leaked her involvement in the state program — which should be highly confidential — to media, describing it as "intentional."
There are fears that Peterson's case may discourage others from signing up to self-exclusion programs, which should be about handing a modicum of control to problem gamblers, rather than threatening them with prosecution if they lapse.
Up to Six Months in Prison
Not so in Louisiana. Theoretically, at least, a gambler could face a fine of up to $500 and six months in prison just for walking into a casino — although according to The Advocate, it's not clear whether anyone has ever been prosecuted for this.
We try not to prosecute cases where people make mistakes and take the appropriate steps to address their action, as opposed to people who don't or who commit violent acts," East Baton Rouge District Attorney Hillar Moore III, told The Advocate.
"This case doesn't affect public safety. The action by the person is sufficient to deal with the issue," he added. "That's how we handle just about all of these kinds of self-exclusion violations. You don't need the criminal justice system to be involved when someone has committed an offense that hasn't affected public safety."
Regulatory Action Likely
While photographs of self-excluded persons are distributed to all casinos in the state, staff wouldn't necessarily notice a banned gambler entering the facility, unless they had to show their I.D. because they were trying to cash chips, for example.
Police have not disclosed how Peterson was identified, although as a public figure she more identifiable than most.
Regulators will act against casinos that have allowed self-excluded players to gamble, whether knowingly or not. In February, the Belle of Baton Rouge was fined $100,000 for letting an excluded person play for over a year, even issuing him with a loyalty card.