Duterte Threatens to Send Army After Cops Gambling at Okada Manila
Posted on: November 23, 2018, 06:54h.
Last updated on: November 23, 2018, 06:54h.
The Philippine's strongarm president Rodrigo Duterte has warned police personnel he will send in the army, if he has to, to stop them gambling at the Okada Manila Resort in Entertainment City in Parañaque.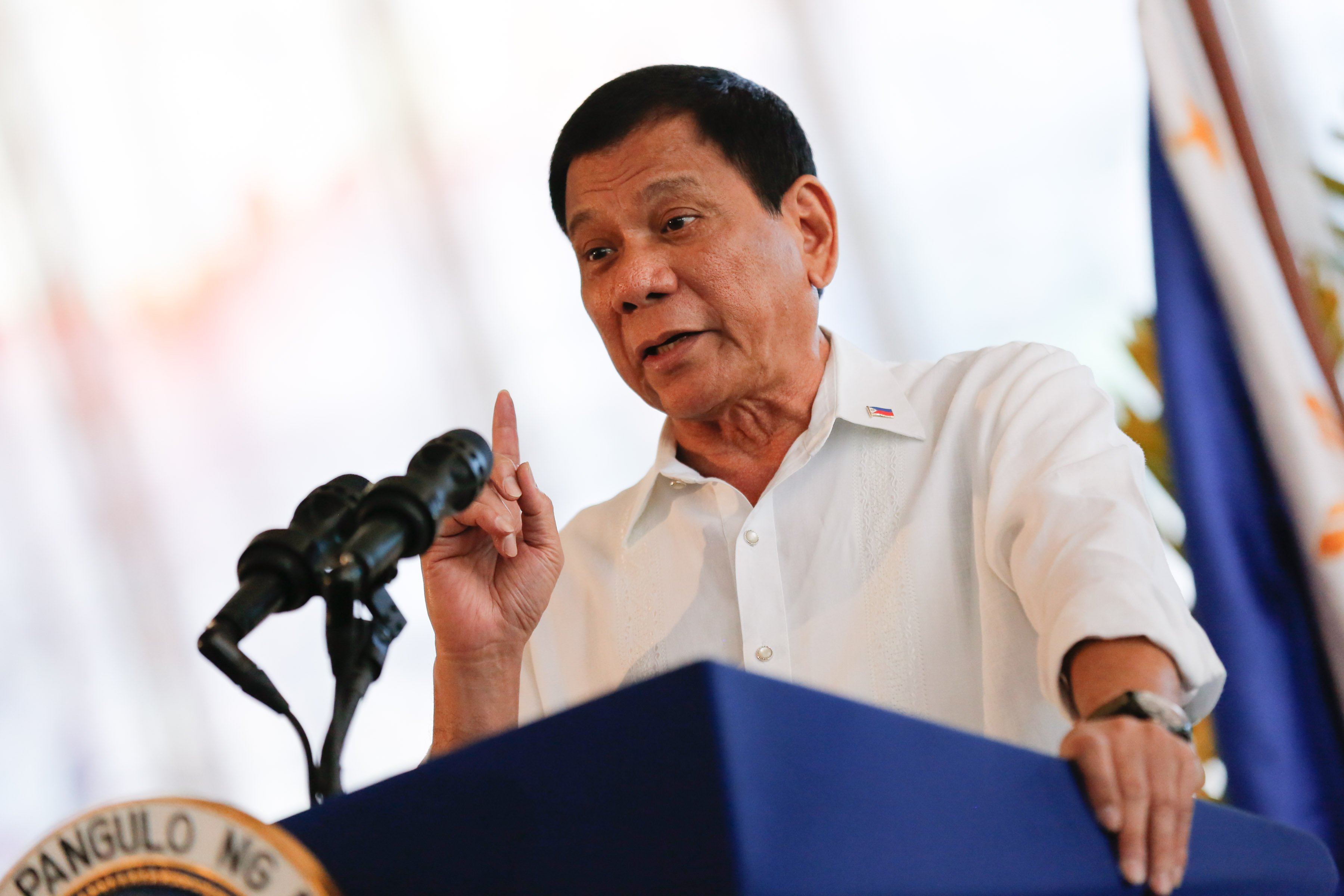 According to the Philippine News Agency, the president made the surprising statement at the opening of the Philippines' first container-barge port in the city of Tanza on Wednesday.
"That Okada. I'd like to announce, all you cops, stay away from there," he said. "What are the policemen doing there? What's your business there…? If you violate my order, I will dismiss you from the service.
"…That's an order. Because you are there to commit a crime. You are not assigned there, or I will assign the army to patrol there," he continued. "Choose: either the military will do the patrolling there or you go out of that place."
"One more policeman there and incident and I will call the (Army) Rangers to come down and patrol the whole of Dewey Boulevard," he added.
Zero Tolerance
In April, Police Superintendent Adrian Antonio was arrested for gambling at an unnamed casino in Entertainment City. All government officials, including police officers, are banned from playing in casinos by presidential decree.
Duterte singled out the Okada Manila because he claimed it was "crawling with usurers and kidnappers." It was a place where "low-life members of the society" stay, he added.
The populist president has previously expressed his dislike of gambling, but it's his dislike of "low life members of society" that has garnered global media attention.
Death Squads
Duterte swept to power in June 2016 on a manifesto of zero tolerance to crime and drugs. Police death squads sanctioned by the president have murdered thousands of criminals and drug addicts since his election.
On assuming power, he set about dismantling the Philippines online gambling industry –- in particular, the operations of Philweb, which owned 299 online gambling cafés across the country until Duterte pulled its license.
The company's billionaire owner Roberto Ongpin was described by Duterte as an example of the type of "oligarch embedded in government" he wanted to eliminate.
After apparently giving his blessing to casino projects proposed by Landing International and Galaxy Entertainment, he abruptly changed his mind, declaring there would be no more casinos on his watch.
Latest Casino Stocks:
Retrieving stocks data...
Retrieving stocks data...
Retrieving stocks data...
Retrieving stocks data...
Retrieving stocks data...