Louisiana Casino Tax Relief Bill Passes Senate, Would Save Gaming Operators $83M
Posted on: June 19, 2020, 07:55h.
Last updated on: June 19, 2020, 11:17h.
Legislation in Louisiana that would provide tax breaks for the state's 15 commercial casinos has passed the state Senate chamber.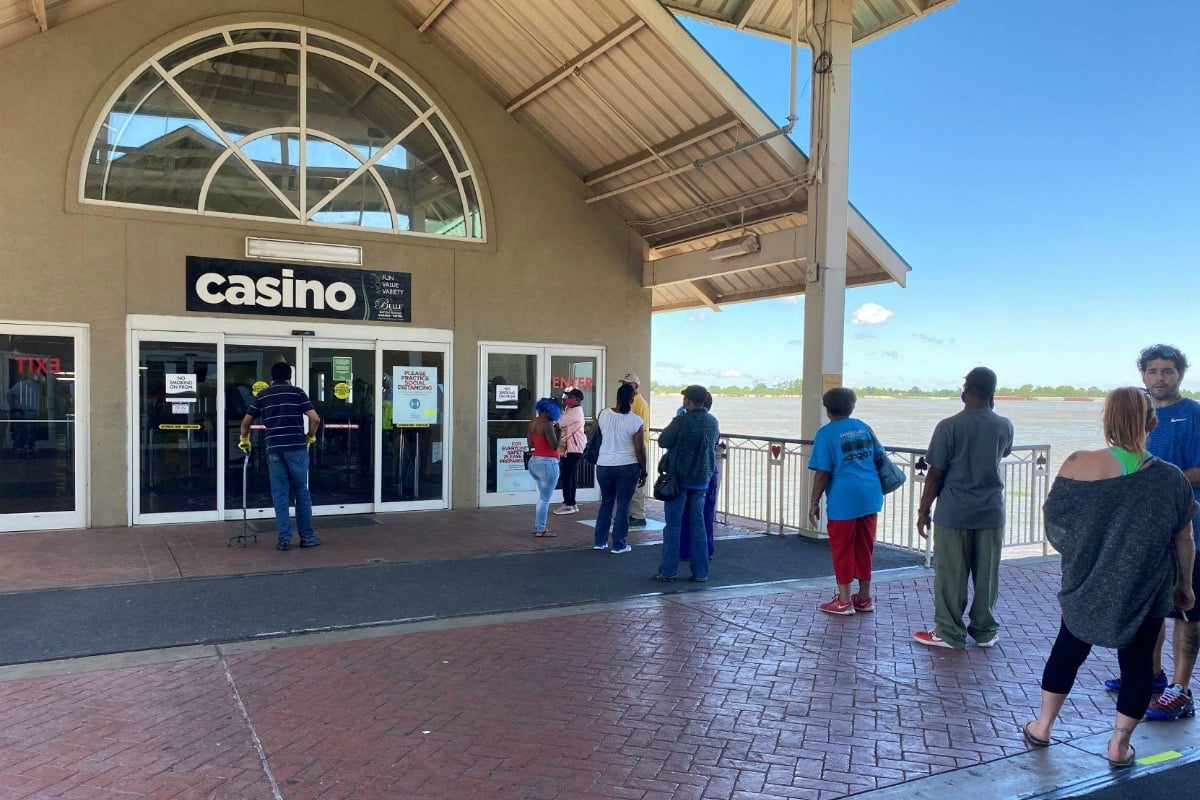 Senate Bill 5, introduced by Sen. Ronnie Johns (R-Lake Charles), would allow casinos to issue up to $5 million annually in tax-free promotional play credits. Any money the casino won from the free marketing money given to gamblers wouldn't be subject to the state's standard 21.5 percent tax on gross gaming revenue (GGR).
Louisiana's gaming industry employs nearly 20,000 people. Many of those jobs are at risk because of the coronavirus pandemic. Johns says SB5 will help offset some of the losses the casinos suffered during their two-month closures ordered by Louisiana Gov. John Bel Edwards (D).
The casino industry, whether we like it, don't like it, whatever, has been here for many, many years," Johns said this week. "It was voted on by the people in the locales that it's located in."
Reports from the Louisiana Gaming Control Board (LGCB) reveal that 2020 GGR is down $122 million through May. "They're on their heels right now from COVID," Johns added.
Casino Bailout, at What Cost?
The coronavirus has already resulted in one casino casualty. DiamondJacks in Bossier City announced in May that it would close permanently due to "business circumstances." That brought the total number of Louisiana casinos to 15. Fourteen are riverboats, Harrah's New Orleans the lone land-based venue with slots and table games.
Boyd Gaming, operator of three Louisiana riverboat casinos (Sam's Town, Treasure Chest, Amelia Belle) and two racinos (Delta Downs, Evangeline Downs), informed the LGCB earlier this week that it is considering laying off as many as 1,500 workers in the Pelican State.
With more than 400 casino workers at DiamondJacks terminated, Louisiana's gaming industry is already looking at a workforce reduction of nearly 2,000 positions. Though jobs are being slashed, not all state lawmakers are on board with SB5.
Sen. Karen Carter Peterson (D-New Orleans) — who has struggled with her own gambling addictions in the past — expressed concerns during the bill's consideration in the Senate Revenue and Fiscal Affairs Committee. She opined that allowing casinos to lure players with promotional credits they won't have to pay tax on is a risky solution.
"Everybody in here [Senate committee], whether you're on the committee or in the audience, knows someone who has ruined their family, who has spent all of their retirement money because of gambling," she declared. "We can't ignore it."
Tax Savings
Despite Peterson's apprehensions, SB5 passed the Senate 26-8 yesterday. She was one of the nay votes.
A fiscal analysis of the legislation suggests Louisiana casinos would save nearly $83 million in taxes over a five-year period. The Legislative Fiscal Office says the casinos would save $11.2 million during the 2020-21 fiscal year, $16.2 million in 2021-22, $18.3 million in 2022-23, and $18.6 million in each of the next two years.
In 2019, promotional play wagers represented approximately 10 percent of Louisiana casino GGR. When proceeds from the state lottery are included, Louisiana's gaming industry delivers the state more tax money than even its oil and gas industry.