Ronnie Jones, Longtime Louisiana Gaming Official, Out as State Board Chair
Posted on: June 2, 2020, 11:58h.
Last updated on: June 3, 2020, 09:27h.
There will be a new chair for the Louisiana Gaming Control Board (LGCB) after the state Senate earlier this week failed to confirm the reappointment of Ronnie Jones to the position. According to one newspaper in the state, personal politics may be to blame.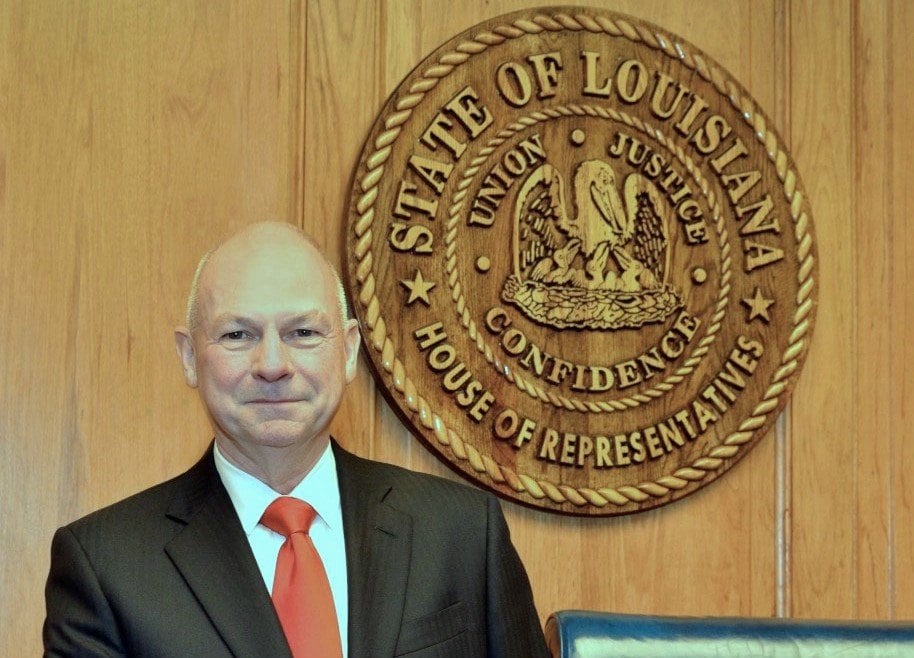 When the Senate received the list of more than 700 approved appointments from the Senate and Governmental Affairs Committee on Monday, Ronnie Jones' name was left off the roster.
Jones has been an integral part of legalized gaming in the state for nearly 30 years. The longtime state police official served as the department spokesperson after it created the regulatory framework for riverboat casinos and video poker in 1991.
Six years ago, then-Gov. Bobby Jindal, a Republican, appointed Jones to serve as the gaming board's chair. Current Gov. John Bel Edwards, a Democrat, announced his intention last July to reappoint Jones to serve an additional six-year term.
Jones was a well-known appointee, having been awarded the North American Regulator of the Year Award in 2017 by the International Masters of Gaming Law.
The Senate did confirm two appointees by Edwards, as Julie A. Lewis of Monroe and O' Lamar Poole Jr. of Baton Rouge were approved.
Created nearly 25 years ago, the LGCB is a nine-member body that regulates the 15 riverboat casinos, four racinos, a land-based casino in New Orleans, and more than 2,000 video poker terminals across the state. In all, gaming annually generates more than $600 million in revenue for the state.
New Orleans Senator Responsible
The Advocate, a newspaper serving both Baton Rouge and New Orleans, reported Tuesday that a Democratic senator from New Orleans was responsible for ousting Jones.
The paper reported that state Sen. Karen Carter Peterson used a rare tactic that allows a senator to reject a governor's nominee to a state body if that individual is a registered voter in their district.
Peterson, who also serves as the state Democratic Party's chairwoman, last year publicly admitted she battles gaming addiction. That revelation came after she was cited by police for entering a Baton Rouge casino despite enrolling in the state's voluntary – and secret – exclusion list program.
At the time, she criticized the report as an intentional media leak of what should have been a confidential matter.
Jones was not available Tuesday for comment. However, he told The Advocate that he was not responsible for the dissemination, and that he tried meeting with her repeatedly to explain that.
Cantankerous politics isn't new to the Louisiana legislature. The launch of regulated daily fantasy sports in the state was stymied at the end of the 2019 session by a then-outgoing lawmaker, who was bitter that colleagues removed his language for an amendment to allow sports betting. The lawmaker's actions kept the legislature from being able to approve a tax structure for fantasy sports.
Louisiana lawmakers, who approved a sports betting referendum in this year's regular session, are now in a special session to take up various issues, including fantasy sports taxation.
Busy Time for Louisiana Gaming
The abrupt dismissal of Jones comes as Louisiana, like a slew of other states, are allowing their gaming venues to reopen after the COVID-19 pandemic forced their closures for more than two months. Louisiana was one of the first states to allow casinos to reopen at a limited capacity.
In a statement Tuesday, Edwards said he was "deeply disappointed" that Jones was blocked, especially since the industry could have leaned on his expertise through the reopening process.
Because of his time with Louisiana State Police, as a consultant and as a long-time member and chair of the board, he was uniquely qualified to fairly and ethically lead the group that regulates the gaming industry," Edwards said.
In addition to the reopenings, the LGCB must also contend with the ramifications of Peninsula Pacific's decision to close the DiamondJacks riverboat casino in Bossier City. And by November, it may have to start work on sports betting regulations, contingent on whether the sports betting referendum passes.
Louisiana state law indicates that Jones' departure must be immediate, and it also prohibits Edwards from seeking to reinstate Jones as a recess appointment after the legislature adjourns.