Loot Box Site Mystery Brand Responds to 'Scam' Gambling Site Allegations
Posted on: January 7, 2019, 03:30h.
Last updated on: January 7, 2019, 03:30h.
Lucky-dip loot-box site Mystery Brand has hit back against reports that it is a "scam" gambling operation. The site made headlines last week after it was promoted by YouTube A-listers Jake Paul and Bryan "Ricegum" Le to their millions of followers, most of whom are adolescent or younger.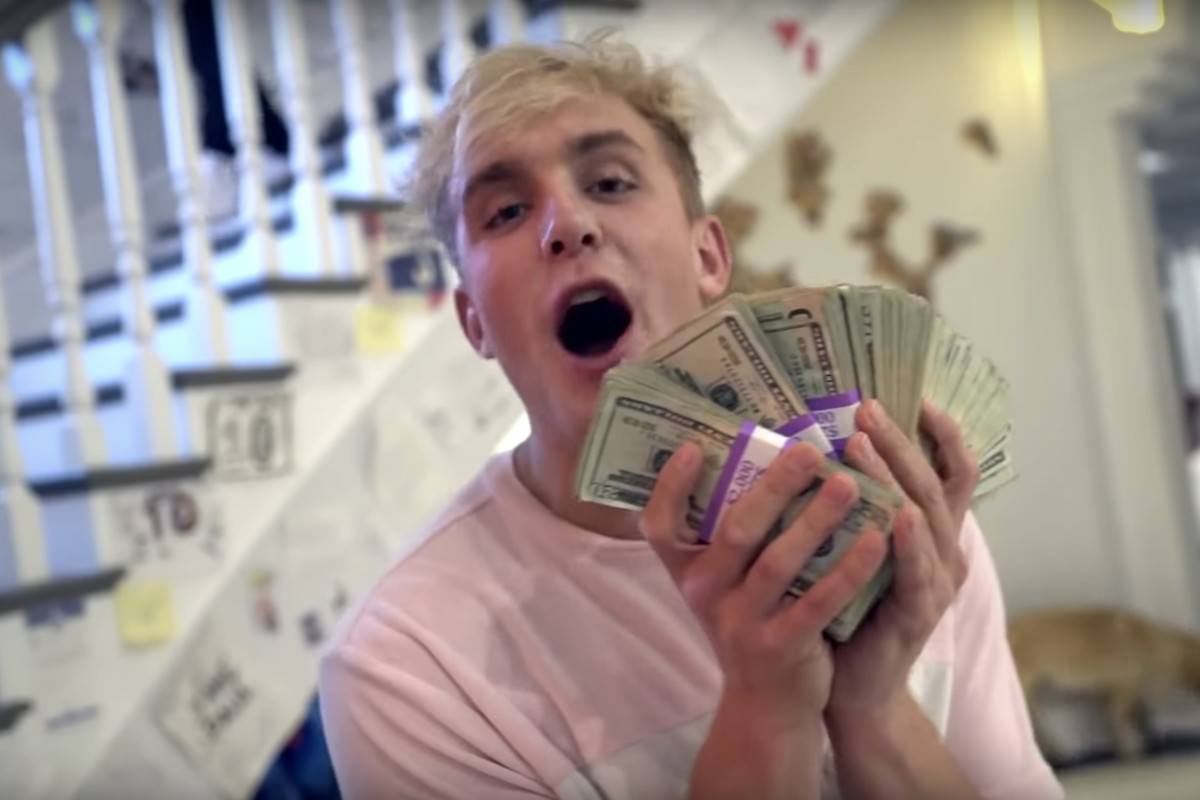 Mystery Brand was not just called out for marketing gambling to underage kids and making it appear way too easy to win — a possible act of consumer fraud — but also for making outrageous claims about the prizes on offer, prizes it cannot possibly deliver.
The site, written in broken English, invites users to "buy" mystery prize boxes from which it is claimed they can win high-ticket items like Lamborghinis and Ferraris, or more attainable goods ranging from collectable sneakers to fidget spinners worth just couple of bucks — all determined, apparently, by a "provably fair" random number generator.
Mystery Brand is also offering its customers the most expensive house ever to go on the market in the US — a Bel Air mansion currently on sale for $188 million.
The chances of winning this prime piece of real estate were listed on the site as 0.0000018 percent, before the odds were removed last week as Mystery Brand began to receive scrutiny from actual grown-up journalists, rather than just small children and teenagers.
'We Don't Actually Own These Prizes'
What the mansion "prize" proved, though, was that many of the prizes purported to be available on Mystery Brand are not really available. The mansion is currently the property of its creator, the fashion designer and real estate tycoon Bruce Makowsky.
Not a problem, says Mystery Brand representative "Tim Perk." He told The Verge via email on Monday that Mystery Brand did not need to "physically own these cars or houses to include them as prizes in the box."
"If the user were to win such a prize, we would either offer them the exact money value of the prize, or our representatives would personally fly in to the city of the winner and help them with the purchase of a car or house," he explained.
He did not divulge whether any of the site's players had ever won any of these high-ticket items although his use of the past subjunctive in the preceding quote implies not.
Gambling By Definition
The $188 million mansion prize advertised on the Mystery Brand site would exceed the highest prize ever paid out by an online casino by more than $162 million. It would also exceed the highest prize ever won at a secondary lottery site.
Last year, secondary lottery site Lottoland set the bar with a world record online gaming payout of $103 million, but Lottoland is able to guarantee its prizes through insurance-linked securities — which are financial instruments more commonly taken out by governments to hedge against the risk of catastrophic natural disasters, like earthquakes and hurricanes.
Securing this kind of backing requires a vast amount of due diligence on a company's business model by financial regulators, but Mystery Brand has none of that — it does not even have a gambling license.
Perk — who has apparently been fielding questions left, right, and center in the past week — implied to the BBC that it didn't actually need one, because the site is "not comparable to gambling."
But with the involvement of a stake representing 'something of value' — ranging from $4.99 to hundreds of dollars — which is wagered via a random number generator to win something else of value, it's unclear exactly how Mystery Brand's operations can be comparable to anything but gambling.
They would be deemed to be the very definition of gambling by any jurisdiction in the world, but in the event that it applied for a license the company would almost certainly be turned down — and potentially prosecuted — for false advertising and marketing gambling to minors.
The BBC reports that the UK Gambling Commission is currently investigating the website.
Similar Guides On This Topic