Dollaro Poker and Mob Figure in Massive Italian Online Gambling Bust
Posted on: January 14, 2016, 08:03h.
Last updated on: January 14, 2016, 08:03h.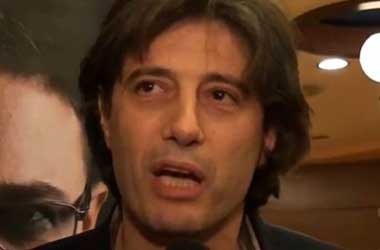 Italian police have broken up an illegal gambling ring with alleged links to the Mafia and the controversial online poker room DollaroPoker.net.
Eleven people were arrested on Wednesday and accused of operating an illegal network of some 12,000 online gaming and lottery video terminals in bars, cafes, and gaming halls throughout Italy, some of which were allegedly Mafia-controlled.
The terminals provided access to the online site Dollaro Poker, among other gaming sites.
Police seized assets worth €10 million from the group, which is believed to have handled €11.5 million in bets per day.
Among those arrested was Luigi Tancredi, a man known as "the King of Slots" from his past involvement in Italy's legal land-based gambling industry.
Indispensable Link
While not a direct Mafia member, Tancredi was said by prosecutors to be the "indispensable link between organized crime and the world of information technology."  
He is accused of having strong ties with the Naples-based Camorra clan, which he is said to have paid between €45,000 and €60,000 per month from profits of the ring to install machines on their premises.
Also arrested was his business partner Nicola Femia, an alleged boss of the Calabrian 'Ndrangheta organized crime syndicate.
In 2013, both men were investigated by police for their links to 33 illegal online gambling sites, including Dollaro, which Tancredi was accused of running. Those charges were ultimately dismissed by a court in Bologna.
Dollaro Dogged by Rumors
If you're wondering why you've never heard of Dollaro, it's likely because the site is used mainly by Italian players and is not even regulated in Italy. The site had benefited greatly from the Italian market's refusal to legalize cash games until 2011.
It largely uses the "agent model," in which most of the deposits and withdrawals are controlled by agents who act in a similar way to affiliates.
Many Italians will visit cafes or clubs to gamble online, giving their deposit to an agent, who will then load it into an account, bypassing player registration.
If you win, your agent will pay you in cash (or at least you hope he will).
The site, which purports to currently be the 13th biggest in the world according to traffic data it submits to PokerScout.com itself, offers these agents a generous share of its revenue.
"More Profitable Than Drug Trafficking"
It's a model that is hugely successful at attracting weak players, and weak players, it seems, are all that Dollaro is interested in. Winning players have in the past complained on poker forums of their accounts suddenly being deleted, or of funds mysteriously disappearing into the ether following cash out requests.
There have also been whispers on poker forums of Mafia connections, which were unconfirmed before the developments of this week.        
Police said Wednesday that Dollaro is based in Romania and operated from servers based in Tampa, Florida. Italian Finance Police Colonel Alessandro Cavalli told reporters that wiretaps on suspects had recorded alleged Mob figures commenting that the business was "more profitable than drug-trafficking."
Don't tell El Chapo.
Most Read