Private London Casino Iconic for James Bond Film Says Saudi Sheikh Owes $2.5M Debt
Posted on: May 27, 2020, 01:30h.
Last updated on: May 27, 2020, 02:11h.
Private London casino Les Ambassadeurs says one of its high rolling members, Saudi Sheikh Salah Hamdan Al Balawi, owes the club millions of dollars in gambling debts.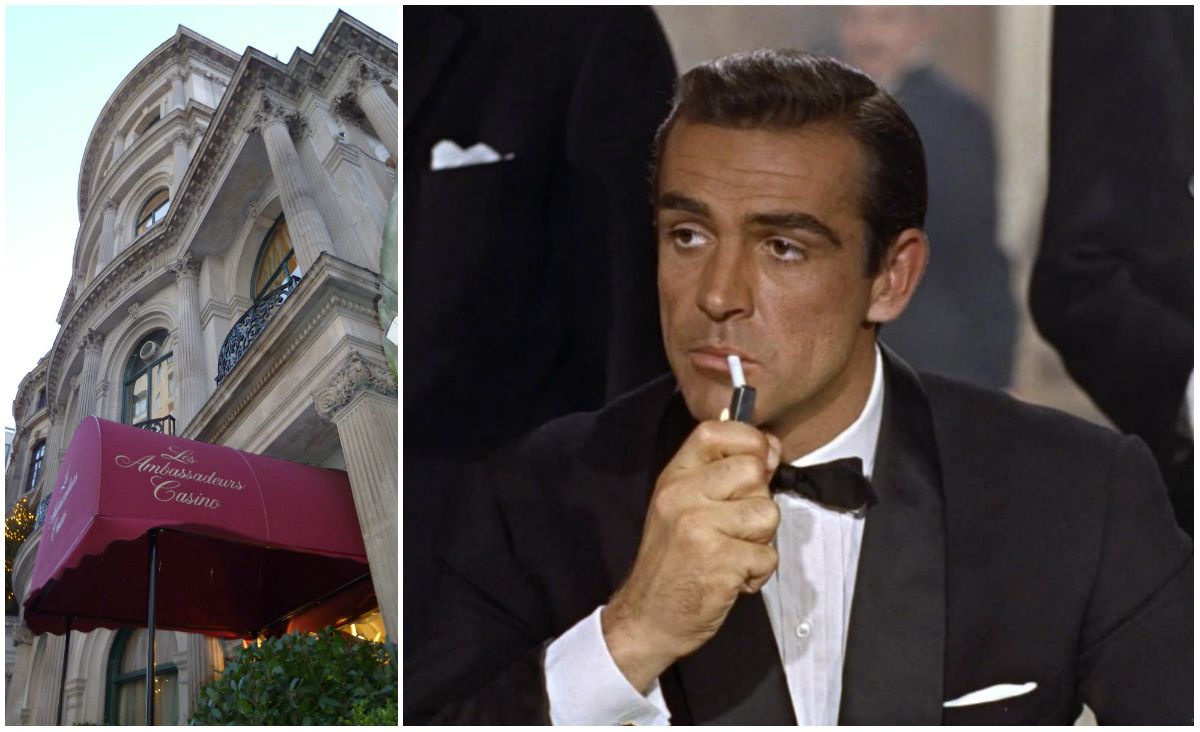 Les A, as the ultra-exclusive private club is known, argues in court documents that Al Balawi hasn't paid up on approximately £2 million ($2.45 million USD) in gambling obligations. The casino club has sought to freeze the sheikh's assets in the UK.
"Despite a promise of payment from Mr. Al Balawi, it never materializes," court filings allege. "It is the combination of Mr. Al Balawi's failure to pay, coupled with his silence and apparent going to Saudi Arabia, combined with a jurisdiction that is hostile to gaming debts and in which a relevant order of the English court would not be enforced, that justifies the making of the (freezing) order."
But High Court Judge Clive Freedman recently rejected the legal plea, saying it's unreasonable considering Al Balawi's vast wealth. The judge explained that the sheikh has strong ties to the UK, including a Carlton House Terrace mansion valued at £45 ($55.13 million USD), and therefore it doesn't seem plausible that he would try and move his UK assets to Saudi Arabia over a few million debt.
Bond Connection
Few movie scenes are more iconic than Sean Connery first introducing the character of James Bond on the big screen in the 1962 film "Dr. No" – the first film in the James Bond series.
After losing a hand of chemin de fer (baccarat) to Bond, character Sylvia Trench asks his name. He lights a cigarette and answers, "Bond, James Bond." The now-famous Bond theme immediately begins playing.
The scene was filmed at Les A. As Casino.org disclosed back in 2017, the members-only club reportedly costs more than $30,000 a year just to gain access inside to spend money gambling and dining.
Birmingham City soccer club owner Paul Suen Cho Hung purchased Les A from Landing International in 2017 for $320.3 million USD. He sold the property at the discounted rate of $148 million USD last year to Imagi International Holdings, a Hong Kong-based conglomerate that is engaged in financial services, computer graphics, and entertainment.
Les Ambassadeurs offers 24/7 gaming for members. The gaming space has hosted royals and celebrities alike. Today, it offers roulette, baccarat, blackjack, and three-card poker tables.
Who is Al Balawi?
Sheikh Salah Hamdan Al Balawi, 52, has made his fortune in his native Saudi Arabi through his company SAB-Holding Group. According to the company's website, SAB has investments in numerous industries, including communications, logistics, retail, real estate, medical, travel, construction, and luxury goods.
SAB lists several of the world's largest companies as SAB clients and/or partners: Microsoft, PricewaterhouseCoopers, Ernest & Young, Newscorp, Intel, and Booze Allen Hamilton.
SAB states it "is a highly successful business conglomerate." The company is headquartered in Jeddah, Saudi Arabia, with offices in London, Dubai, and Cairo.
Similar Guides On This Topic