Casino Crime Round Up: Reno's Cal Neva Sportsbook Robbed
Posted on: July 25, 2023, 06:58h.
Last updated on: July 25, 2023, 12:49h.
The William Hill sportsbook at the Cal Neva casino in Reno, Nev. was robbed by an armed man on Sunday morning. He remains on the lam.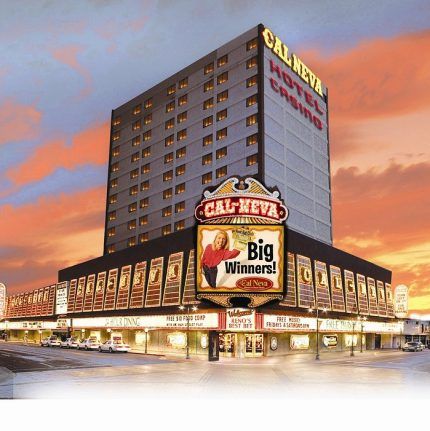 The suspect walked into the operation and pulled out a firearm before ordering a sportsbook writer to hand over money. The suspect then fled with an undisclosed amount of cash.
The bandit was wearing a face mask at the time of the heist. He was last seen fleeing from the 2nd Street casino down University Way toward 1st Street, according to Nevada TV station KOLO.
The Reno Police Department was notified about the robbery at about 9:20 a.m.
On Monday, Secret Witness, a crime tip operation located in Northern Nevada, announced it will pay a $1,500 reward for information that leads to an arrest and prosecution of a suspect, Reno TV station KRNV reported.
Prior Theft
At another Reno gaming property, the Atlantis Casino Resort Spa, a suspect stole an unidentified amount of money from a Slot Key employee on April 1.
Secret Witness has offered a $500 reward for information that leads to the arrest and prosecution of that suspect, too.
It's not clear if that suspect was ever apprehended.
Man Robbed at Detroit Casino
Police arrested a man on Monday afternoon who allegedly robbed thousands of dollars from another man in the parking garage at Detroit's Motor City Casino.
The victim, who is believed to be from Detroit, had been gambling Sunday night into Monday morning. He won an undisclosed amount of money and decided to head home.
He was walking to his car in the garage when he was robbed on Monday morning, Detroit TV station WJBK reported. The victim apparently didn't suffer any injuries, and it's unclear if the suspect had a weapon with him at the time of the theft.
Neither the victim nor the suspect was identified in local news reports.
Gambling Joint Uncovered in New York
Two men were arrested in the borough of Queens, NY on July 19 after New York City Police Department (NYPD) officers found what they said was an illegal gambling operation.
NYPD officers responded to the business, a former bakery, after a 34-year-old man reported he left $7,400 on a table at the operation and someone stole it, according to QNS, a Queens, NY local news site. A suspect refused to return the cash.
The man who allegedly took the money, Victor Tomescu, 69, was identified as the proprietor of the gaming operation. He also was allegedly selling alcohol without a license.
Inside the business, cops also spotted six illegal gambling machines and several card tables that were seized as evidence.
Tomescu was charged with grand larceny, illegal gambling, unlicensed sale and storage of alcohol, promoting gambling, and criminal nuisance.
A second suspect, Ion Ghereben, 59, also was arrested. He was charged with six counts of possession of a gambling device. He apparently worked at the gaming operation.
The business, which formerly was the Pieklo Bakery, is located in the Maspeth neighborhood in Queens. Pieklo Bakery closed in September 2022 after 44 years in business, according to the bakery's Facebook page.