Soccer Superstar Lionel Messi Teaming Up with Cirque du Soleil for 'Legacy' Spectacular
Posted on: October 14, 2018, 10:00h.
Last updated on: October 12, 2018, 11:15h.
Cirque du Soleil and Argentinean soccer player Lionel Messi — one of the most successful entertainment franchises in Las Vegas history and one of the popular game's biggest stars — are teaming up.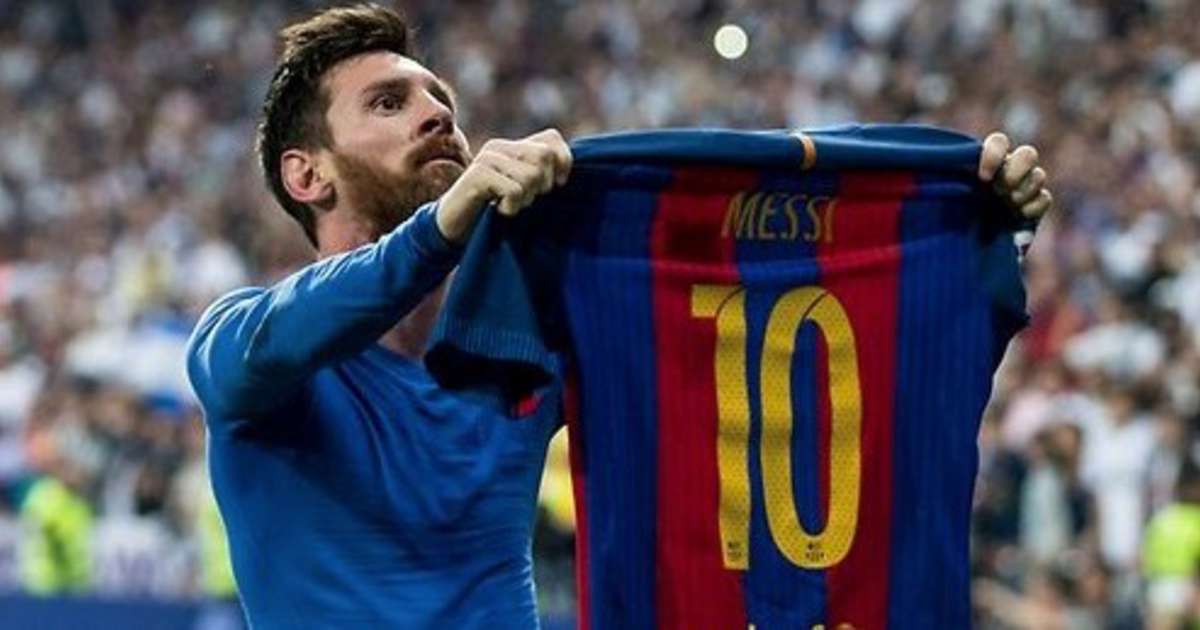 After creating tributes to everyone from the Beatles to Michael Jackson, Cirque is creating an international touring show that will bring "Messi's legacy to life on stage will touch audiences and speak to all [soccer] fans," according to the entertainment company's president Jonathan Tétrault.
What's It All About?
The announcement came on Wednesday, but not much else about the new venture has been revealed. Details about the show, including dates, locations, and even a show name, were not immediately available, but the company said it will be launched sometime next year and be based on "the incredible talent and accomplishments of the [soccer] legend."
It feels both crazy and incredible that Cirque du Soleil will create a show based on my life, my passion, my sport," Messi said in a release.
Although the show will be the first Cirque du Soleil production that is based on an individual athlete, although one year ago, the entertainment behemoth laid out $40 million for an interactive NFL exhibit in New York's Times Square. It has also previously staged Super Bowl extravaganzas. Many of the performers in Cirque productions — who are called on to do often death-defying feats — are themselves one-time Olympians.
Iconic Sports Legend
Messi — holder of the sport's richest contract, which he signed with FC Barcelona of La Liga in 2017 and which pays him over $80 million per year — is the second-highest paid athlete in the world, according to Forbes. He's pulled in $84 million in salary and an additional $27 million in endorsements in 2018, for total earning $111 million.
Messi is considered by many to be one of the greatest soccer players that has ever played the game and his accomplishments over the last decade reflect that reputation.
Since 2008, Messi has won the Ballon d'Or — awarded annually to the best male soccer player in the world — five times (2009-12, 2015). In the five years since 2008 that he did not win the award, he finished as runner-up to Cristiano Ronaldo.
This year, he's tied for the fourth-best odds to win the prestigious award by French magazine France Football. The publication lists Messi with 16/1 odds to win the 2018 Ballon d'Or. Ronaldo has the second-best odds at 7/4. Luka Modric, of Real Madrid and Croatia's national team, with 1/2 odds, is the favorite to be the first non-Messi/Ronaldo player to win the award in over a decade, .
Messi also won the FIFA World Cup Golden Ball in 2014, and has twice won the FIFA Club World Cup Golden Ball, in 2009 and 2011. He was named the FIFA World Player of the Year in 2009. He is the all-time leading goal scorer in La Liga history and also holds the all-time mark for career assists and goals scored in a single season.
Cirque du Soleil said additional details about the show will be released at a later date.
Similar Guides On This Topic
Latest Casino Stocks:
Retrieving stocks data...
Retrieving stocks data...
Retrieving stocks data...
Retrieving stocks data...
Retrieving stocks data...