NFL MVP Odds Reflect Changing of Quarterback Guard
Posted on: August 12, 2020, 08:48h.
Last updated on: August 12, 2020, 10:36h.
For years, the faces of the NFL were quarterbacks Tom Brady and Aaron Rodgers.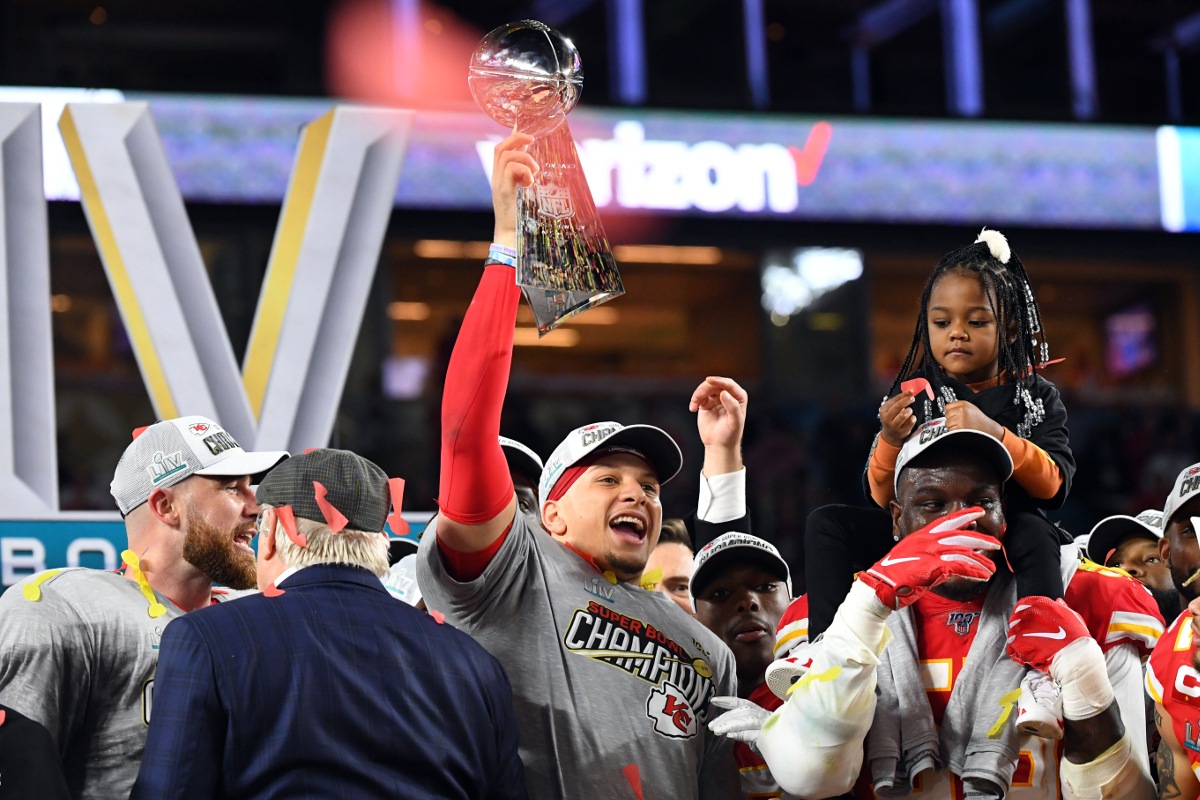 As Bob Dylan wrote, "The times, they are a-changin'." The new NFL reality is reflected in the NFL MVP odds at FanDuel Sportsbook.
MVP! MVP! MVP!
Kansas City Chiefs quarterback Patrick Mahomes — of the Super Bowl MVP and monster contract extension — is the favorite at +380. He is followed by Baltimore Ravens quarterback Lamar Jackson, the reigning MVP, and Seattle quarterback Russell Wilson, who has authored some MVP-worthy seasons but never won the award, at +600.
Why Mahomes over Jackson?
From a probability perspective, it's much more likely that Patrick Mahomes repeats and improves on what he did last year, vs. Lamar Jackson," John Sheeran, the director of trading for FanDuel Sportsbook, told Casino.org.
"What Jackson did last year was unheard-of. But we expect a pretty large regression," Sheeran continued. "All the other teams in the NFL have had a full off-season on Lamar Jackson and that offense in terms of video and will be better prepared. It's much easier for the Chiefs to repeat what they did, and the success of Mahomes played such a huge part in that."
Here are the top contenders from FanDuel:
QB: Patrick Mahomes, Kansas City: +380
QB: Lamar Jackson, Baltimore: +600
QB: Russell Wilson, Seattle: +600
QB: Dak Prescott, Dallas: +1,200
QB: Drew Brees, New Orleans: +1,600
QB: Carson Wentz, Philadelphia: +1,700
QB: Tom Brady, Tampa Bay: +1,800
QB: Aaron Rodgers, Green Bay: +2,300
QB: Kyler Murray, Arizona: +2,300
Quarterbacks have won the last seven and 12 of the last 13 MVPs. Among the non-quarterbacks, Carolina's Christian McCaffrey and Tennessee's Derrick Henry, a pair of running backs, are plus-5,000.
Longtime Front-Runners Become Long Shots
It's interesting to see some of the NFL's longtime megastars a bit further down the list. In FanDuel's opening odds of 2019, Mahomes, coming off an MVP season in 2018, was the favorite at +600, followed by the Colts' Andrew Luck at +900, Brady and Brees at +1,000, and Rodgers at +1,200.
Cue Dylan's thoughts on the changing of the times. Luck is out of the game after his surprise retirement last summer. The 41-year-old Brees is a relative long shot despite a third consecutive season leading the NFL in completion percentage. The 43-year-old Brady famously jumped from the Patriots to the Buccaneers, and Rodgers' statistically was the same quarterback last year under coach Matt LaFleur as he was in 2018 under Mike McCarthy.
For the all off-season hype about Brady, Sheeran isn't bullish on him winning a fourth MVP.
He's 43, it's a brand-new team, it's a brand-new offense, he doesn't have (Patriots coach) Bill Belichick," Sheeran told Casino.org. "They couldn't protect Jameis (Winston) last year and Brady won't be able to move as well. They've got a ton of weapons. But we have questions about how Brady will do in a new offense with a new coach. We want to see it before we believe it."
Led by Mahomes, defending champion Kansas City is the favorite to hoist the Vince Lombardi Trophy again. Tampa Bay, with the additions of Brady and Rob Gronkowski, vaulted into contender status as well.