Tampa Bay Buccaneers Super Bowl Odds Slashed Following Gronk Announcement
Posted on: April 22, 2020, 08:50h.
Last updated on: April 22, 2020, 11:50h.
The Tampa Bay Buccaneers will enter the 2020 NFL season with more hype than any other team in the league after landing future Hall of Fame quarterback Tom Brady last month. Now they have added to it by enlisting his future Canton comrade, tight end Rob Gronkowski.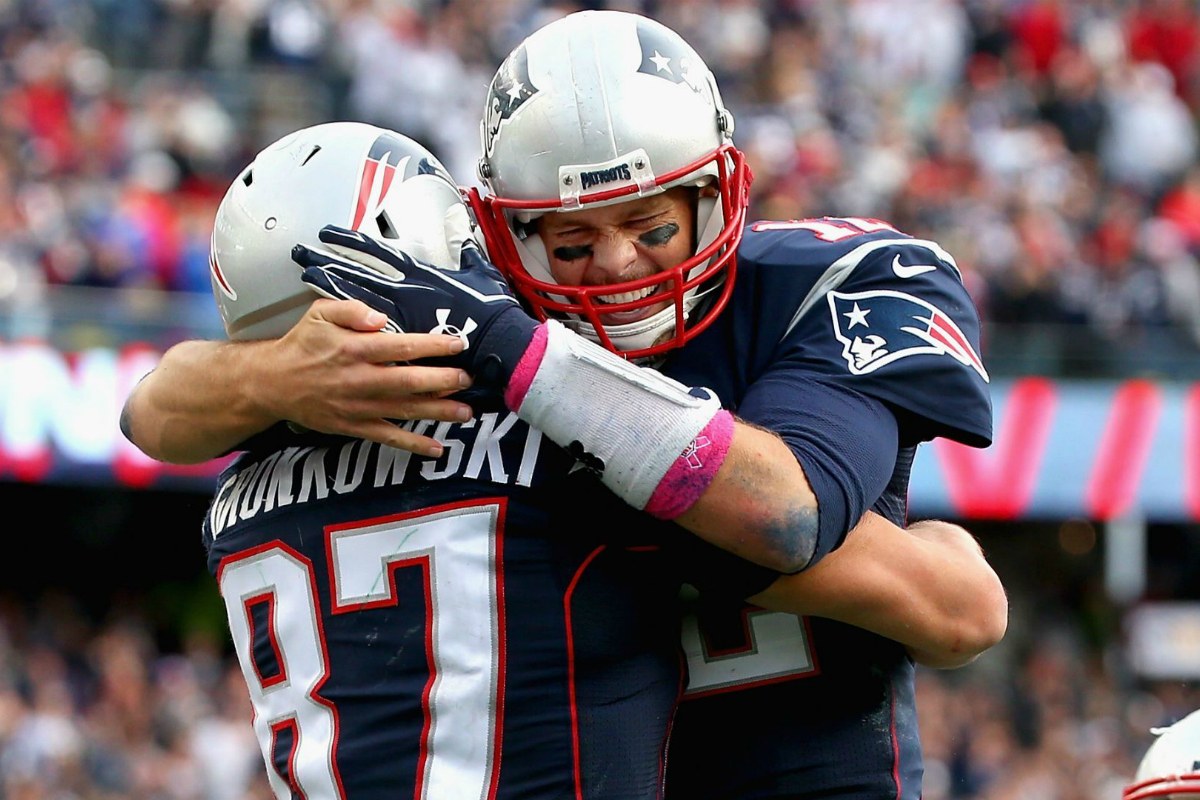 On Tuesday, Gronk announced he was coming out of retirement and joining Brady in Tampa after the New England Patriots agreed to deal him to the Bucs in exchange for a fourth-round pick (No. 139 overall) in this week's NFL Draft. Gronk had one year left on his contract with the Pats when he decided to walk away from the game in March 2019.
I'm back. I always said when I have that feeling and it feels right, I will be ready to take the field again. And I have that feeling. I'm ready," Gronkowski said.
With perhaps the best QB-TE combo back together, oddsmakers are adjusting their Super Bowl odds on the Bucs.
Tampa Bay's title chances were at 17/1 prior to the Gronk news. Now, FanDuel has the team at 15/1, Caesars 14/1, DraftKings and FOX Bet 12/1, and Bet MGM the shortest at just 9/1.
Hall of Fame Duo
When Tom Brady and Rob Gronkowski do call it quits, both are nearly sure things for Canton.
Brady and Gronk have yet to play an NFL game in a uniform other than the New England Patriots. Brady spent 20 years in Foxboro, while Gronk arrived a decade later and spent nine years with the Pats before his retirement.
Together, they won three Super Bowls ('14, '16, '18), adding to Brady's three earlier NFL rings ('01, '03, '04).
A few samplings of Brady's NFL records:
Most games won by a QB: 219
Most road wins: 98
Most Pro Bowl selections: 14
Most playoff games started: 41
Most Super Bowl rings of any player: 6
Gronk's resume is also quite decorated. He's the only tight end in NFL history to lead the league in receiving touchdowns during a regular season (17 touchdowns, 2011), and has the most receptions by a TE in Super Bowl history at 23.
Season Odds
The upcoming NFL season will appear quite strange, with Brady and Gronkowski wearing Bucs gear. But that won't be the only oddity.
With the COVID-19 pandemic continuing to jeopardize sports around the world, the NFL is reportedly considering shortening its season from 17 weeks, and also playing games in front of empty or partially filled stadiums.
The regular season is scheduled to kick off on September 10. The NFL says its schedule will be released by May 9.
Assuming the NFL season is played, at least in some form, Brady's odds of winning the regular season MVP award are at 26/1. Kansas City Chiefs Super Bowl winner Patrick Mahomes leads the way at 19/5 (+380), and defending MVP Lamar Jackson of the Baltimore Ravens is next at 6/1.