LeBron James Aggravates Ankle Injury, Might Miss NBA Season Opener
Posted on: October 12, 2017, 05:00h.
Last updated on: October 13, 2017, 06:50h.
NBA superstar LeBron James is in danger of missing Cleveland's home opener against Boston after aggravating an ankle injury he suffered nearly two weeks ago.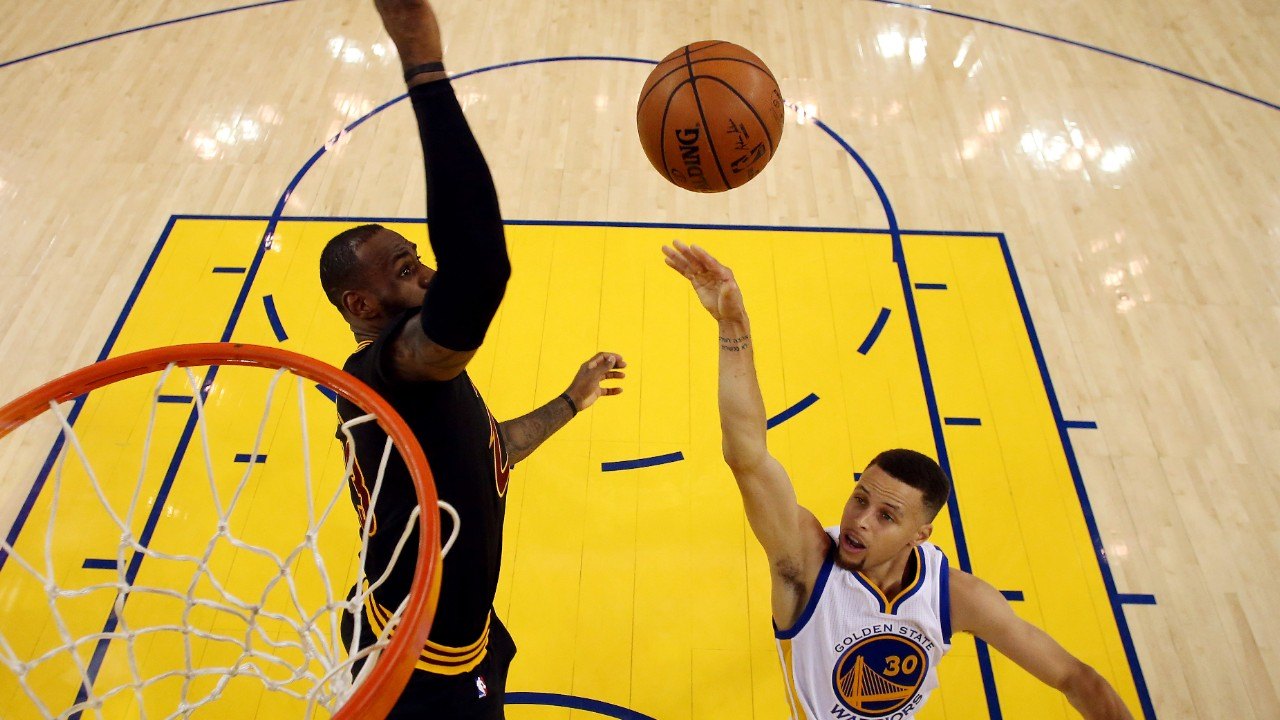 He did not practice on Wednesday and will not play in the team's final preseason game on the road against Orlando.
The 32 year old initially sprained his left ankle on September 27 when he stepped on rookie teammate Cedi Osman's foot in practice. He did not play in the team's three preseason games, making his debut in Tuesday's contest against Chicago. The Bulls won that game 108-94 and James scored 17 points but felt rusty.
"Well, me personally, tonight I was off," James said. "I could feel it. It's just my first action since the Finals and my timing was a little off and turnovers I think just trickled down to everybody, so I made everyone's timing off."
Missed Wednesday Practice
What James didn't divulge was that his ankle was bothering him and he skipped practice the next day to get treatment. The injury was more serious than previously thought and Cavaliers Head Coach Tyronn Lue hinted he might miss the regular season's first game.
"Not sure," Lue said after Wednesday's practice. "Got treatment all day today, so I'm not sure if we should be concerned or not. But it's pretty sore today so we'll just see what happens."
The four-time Most Valuable Player has not been one to sit on the bench for very long. In 15 seasons he has only missed more than 10 games two times. He did not speak to the media after Wednesday's practice, but Lue said he was frustrated.
"He's pretty mad, pretty pissed off," he said. "But I mean, it is what it is."
Playoff Preview
The game against the Celtics was one of the more highly anticipated match ups of the NBA's opening night. The Cavaliers are second behind Golden State as a choice to win the NBA Championship. The Warriors are a 5-12 pick to win the Larry O'Brien Trophy, while Cleveland is 4-1. Boston is next at 10-1, moving up after opening odds had them at 15-1.
Just like last year the rivals are expected to meet in the Eastern Conference Finals. In 2017 Cleveland beat Boston 4-1, but the dynamics of both teams have changed, and the newest member of the Celtics has already started dissing his old team.
All-Star guard Kyrie Irving demanded a trade in the offseason and the Cavaliers complied, shipping him to Boston in August for point guard Isaiah Thomas, forward Jae Crowder and center Ante Zizic. Irving was not happy playing second fiddle to one of the game's greatest players and now that he has moved has already praised his new city.
"Boston, I'm driving in and (thinking), 'I'm really playing in a real, live sports city?'"
That insult to Cleveland will be motivation for the team, but if they aren't at full strength (Thomas is also injured) it won't be as competitive as if James was playing. If he misses this game they go to Boston January 3 to face the Celtics.
Similar Guides On This Topic