Late Las Vegas Pioneer Kirk Kerkorian Fulfills "Promise" to Expose Armenian Genocide
Posted on: April 17, 2017, 05:00h.
Last updated on: April 17, 2017, 04:24h.
The estate of late billionaire Kirk Kerkorian is staying true to the businessman and philanthropist's promise to bring the disputed Armenian genocide to the big screen.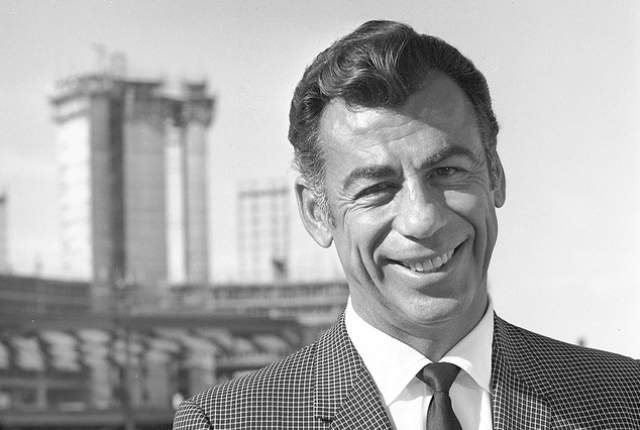 Kerkorian, one of the most important figures in developing Las Vegas as it's known today, died in 2015 at the age of 98 with an estimated net worth of $4 billion. But before he passed, the former majority owner of MGM Resorts pledged $100 million to produce a movie that highlighted the horrific events that took place between 1915 and 1923 in Armenia.
Over a span of roughly eight years, the Ottoman government systematically exterminated some 1.5 million Armenians. But its successor, the Republic of Turkey, denies genocide ever took place.
Funded by Kerkorian, "The Promise" is a new movie that sets out to bring the Armenian conflict to theaters across the nation. It tells the fictional story of a love triangle taking place in 1915 Armenia. 
The movie is directed by Terry George, whose credits include "Hotel Rwanda," the 2004 drama that dealt with the Rwanda genocide, and stars Christian Bale, Oscar Isaac, and Charlotte LeBon.
"The film is a love story set in the first World War in Turkey at the beginning of and through the process of the Armenian genocide," George recently toldThe Huffington Post.
Passion Project
Numerous countries around the world continue to refuse to publicly label the Armenia massacres as genocide, nor has a sitting US president. Turkey is an important ally to America due its positioning in the Middle East.
In 2008, then-candidate Barack Obama said during his presidential campaign he would call it genocide, but the 44th president failed to live up to that promise.
Kerkorian was born in California to immigrants of Armenian origin. Though he dropped out of school in eighth grade, he would go on to become an incredibly successful businessman who helped build Sin City and its famed Strip.
Along with architect Martin Stern Jr, Kerkorian is known for creating the "mega-resort" concept in Las Vegas. After buying a 40 percent stage in Metro-Goldwyn-Mayer in 1969, the iconic and revered Hollywood film studio, Kerkorian leveraged the brand to Las Vegas in creating MGM Resorts.
He thrice built the world's largest hotel, all three being in Las Vegas. He was responsible for the International Hotel (now Westgate), MGM Grand Hotel (now Bally's Las Vegas), and MGM Grand.
Pitching Hollywood
George says despite attracting Bale to the project, and a $100 million budget, Hollywood showed little to no interest in distributing "The Promise." Mike Medavoy Productions, the namesake company of the former TriStar Pictures and Orion Pictures executive, finally agreed to distribute the movie.
"The Promise" will hit select theaters on April 21.
Medavoy is betting against his Hollywood constituents in that a movie about genocide can still turn a profit. "Hotel Rwanda" certainly did, though its budget was just $17.5 million. The movie, which garnered Don Cheadle a Best Actor nomination at the Academy Awards, pulled in nearly $23.5 million at the box office domestically.