Las Vegas Strip's First Esports Arena Opens At Luxor
Posted on: March 25, 2018, 04:00h.
Last updated on: March 26, 2018, 11:01h.
The Las Vegas Strip's first ever permanent, purpose-built esports arena opened on Thursday night at MGM's Luxor, and, as is the fashion these days, the grand opening ceremony was streamed live of Twitch.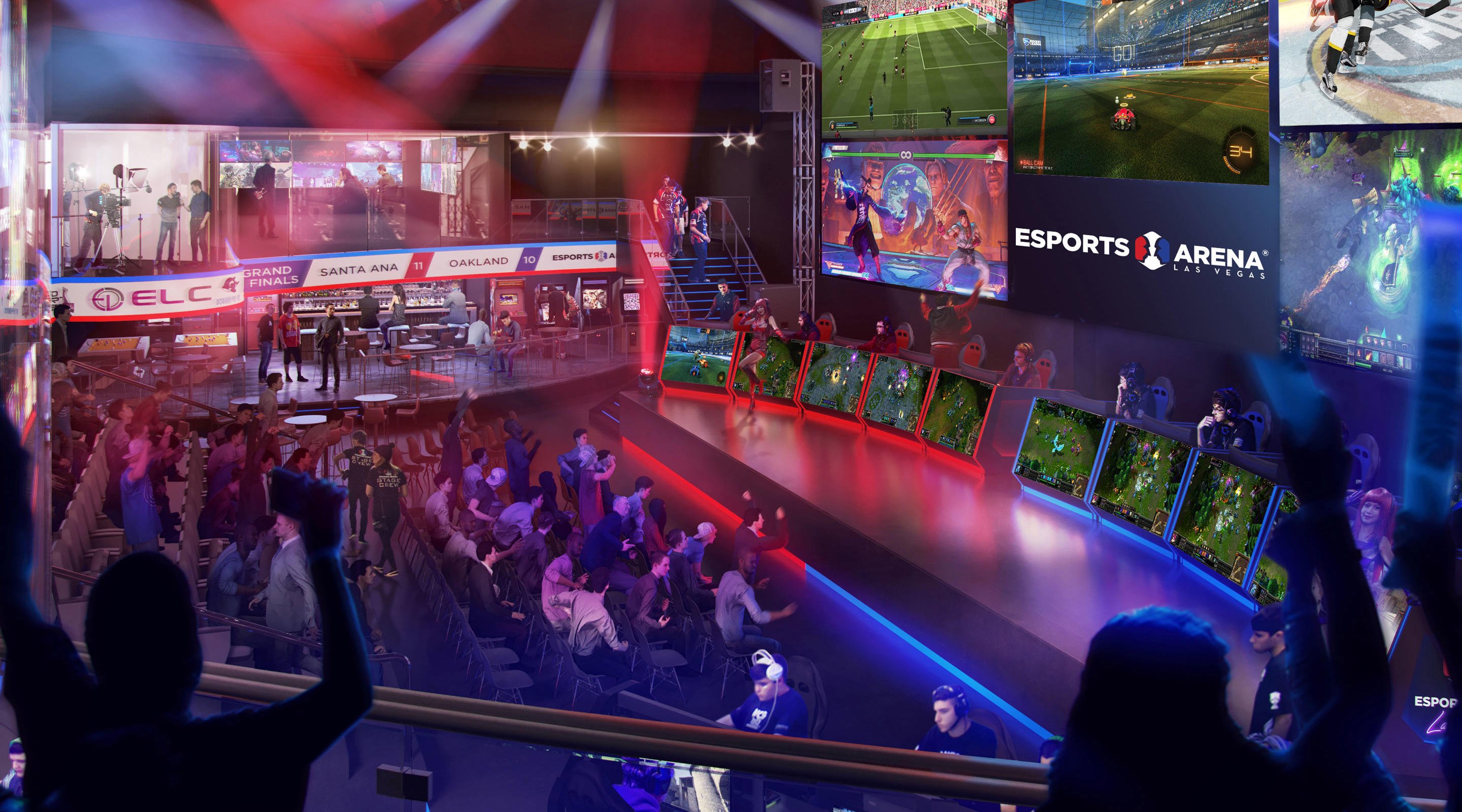 The 30,000-square foot Esports Arena Las Vegas – a joint venture between Esports Arena, Allied Esports, and MGM Resorts – plans to host some of the biggest tournaments on the esports calendar, but it's not just for pro-gamers.
The space is organized into three connected zones, with a front lobby filled with virtual reality and gaming spaces open to all comers, while the dome area offers retro gaming with consoles like Sega, Super Nintendo, and Atari.
The main competition stage holds 1,500 people and the first event will kick off on Saturday – a two-day, $25,000 Super Smash Bros for Wii U tournament, featuring some of the game's top stars.
This is the latest phase in Las Vegas' mission to embrace competitive video gaming and to win the hearts and minds of the hard-to-reach millennial generation, which has turned its nose up at traditional casino gaming.
Growth of a Phenomenon
Esports is no longer a quirky fringe interest. As a spectator event, it regularly fills arenas, while studies suggest it has become as popular a viewing habit among male American millennials as basketball.
Mainstream brands – from sports leagues, to media companies, to casinos – are eager to buy themselves a stake in a multi-billion-dollar industry in the making. In 2016 esports generated $493 million in revenue, reaching a fragmented global audience of about 320 million people.
"The industry itself is projected to reach $1 billion in revenues over the next couple of years and in Las Vegas, what we are building is out championship destination," said Jud Hannigan, CEO of Allied Esports "It's a global phenomenon, there are almost 400 million people tuning in a watching esports on the regular."
No Baby Boomers
MGM has been particularly committed towards this burgeoning phenomenon. It has hosted international tournaments at the Mandalay Bay, and meanwhile its Level Up lounge at the MGM Grand is a skill-gamer's delight.
The new venue will be the second esports arena in town, after the Millennial Esports Arena opened downtown in March last year.
And of course, not only can you now watch esports tournaments on the Strip, you can also bet on them, at certain sports books, at least.
Regulators in Nevada sanctioned esports wagering in 2016, and in November that year Downtown Grand's William Hill sports book took the city's first ever e-sports bet.