Las Vegas Strip Luxury Store Theft Ring Leads to Two Arrests
Posted on: October 2, 2023, 09:51h.
Last updated on: October 2, 2023, 02:19h.
Two suspects are facing court proceedings after allegedly stealing numerous items from upscale stores on the Las Vegas Strip.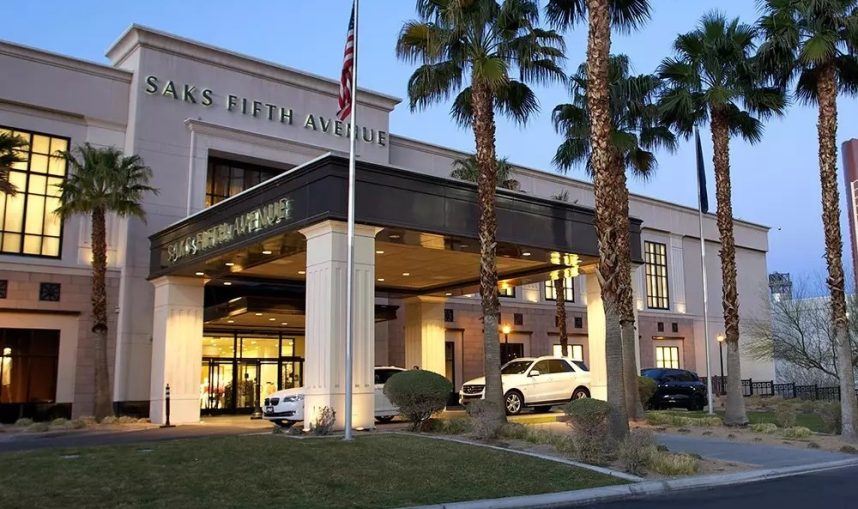 The duo swiped designer merchandise from Saks Fifth Avenue and Sephora stores in an elaborate scheme between June and September, police said. The missing items, including items from Drio, Versace and Ferragamo, were valued at thousands of dollars.
On September 22, authorities apprehended Naisha Adams, 36, and Taurean Henderson, 38, both of Las Vegas, at Saks Fifth Avenue, 3200 Las Vegas Boulevard South. The two allegedly attempted to steal almost $2,300 worth of merchandise from the store's men's department.
Adams swiped a Versace hoodie, a Ferragamo belt, a Versace belt, and a Versace bodysuit, police said. Henderson allegedly shoved the items into Adams' Saks shopping bag. The two then were approached by Saks security guards, which led the suspects to attempt to flee to an awaiting car parked outside of the store.
The duo were apprehended shortly after, but the driver and a passenger in the getaway car were able to flee. The suspects were booked at Clark County Detention Center.
Luxury Crime Ring
As Las Vegas Metropolitan Police Department (LVMPD) officers investigated the crime ring, they discovered that Adams allegedly stole items from upscale stores during about six thefts. She then handed the merchandise over to a fence, police said. That person resold the items.
On September 21, Adams stole three pairs of Ray-Ban, two pairs of Loewe sunglasses, and a Versace belt and sweatshirt from the Saks store, police said. They were valued at $1,303. She placed them in a shopping bag, then walked out of the store and entered a nearby car.
On June 9, Adams allegedly stole six Wa cosmetics valued at $2,335 from the Steophora located at 6671 Las Vegas Boulevard South,
On July 17, at the same store, Adams stole $1,146 worth of Yves Saint Laurent (YSL) cosmetics, according to police. Two days later, she allegedly stole $2,113 worth of Valentino, YSL, Dior, Gucci, Armani, and Natasha Denona beauty products. Later, on July 29, she stole $1,124 worth of Dior, Versace, and YSL makeup, police said.
Numerous Charges
Adams is charged with participating in a retail theft ring, nine counts of burglary of a business, and three counts of theft. Henderson is charged with participating in a theft ring, four counts of burglary of a business, theft, and illegal drug possession.
Both of their cases were turned over to local prosecutors. No word yet if the fence selling the stolen items or the suspects in the getaway car were identified or arrested by local police.