Las Vegas Shooting Motive Remains a Mystery, as Newly Released Search Warrants Reveal Few New Details
Posted on: February 28, 2018, 01:00h.
Last updated on: February 28, 2018, 09:50h.
It's been 150 days since the Las Vegas shooting took the lives of 58 victims, and yet there's still no motive as to what drove gunman Stephen Paddock.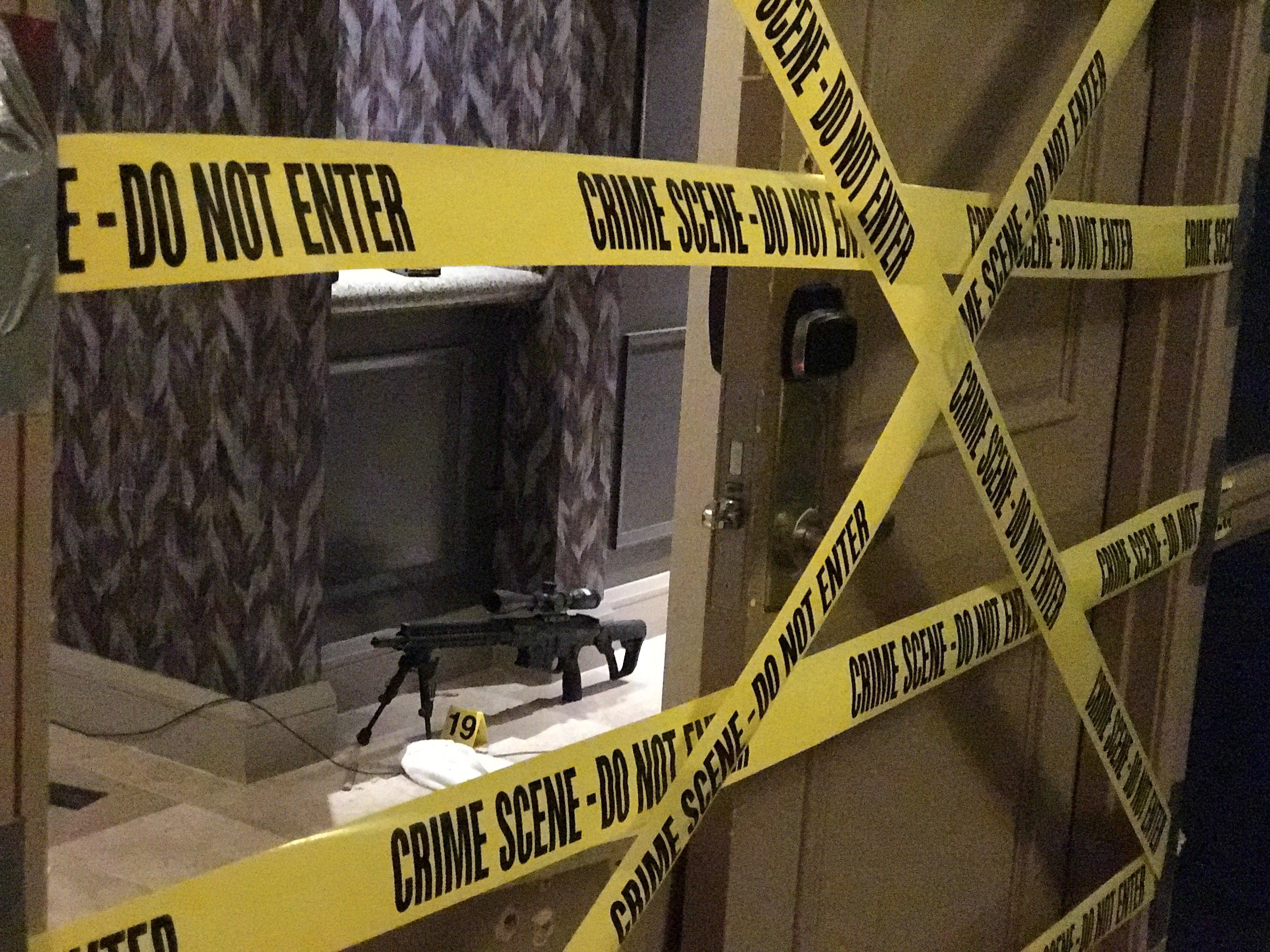 Newly released FBI search warrant records reveal few details, despite the roughly 500-page disclosure. A federal judge had ordered that non-confidential investigate documents be released, as requested by various media organizations including the Associated Press.
The bundle of records show FBI agents quickly searched email and social media accounts linked to Paddock, as well as his former girlfriend Marilou Danley. Hand-written notes from investigators reveal that a Fitbit device, USB drive, compact disc, and four notepads were examined, but what was learned from the materials was not disclosed.
Most importantly, this week's release gives no insight to a possible motive.
On October 1, Paddock opened fire from his Mandalay Bay suite on an outdoor concert below. After a 10-minute shooting spree, Paddock committed suicide. The massacre is the deadliest mass shooting in modern US history.
Financial Recovery
Last week, MGM Resorts, parent company to Mandalay Bay, said the Strip resort's net revenue fell 6.7 percent in the fourth quarter of 2017 to $185.6 million. Room cancellations at the property following the Las Vegas shooting were credited for the drop.
Apprehensions over guesting the resort are apparently easing, as MGM says visitation is trending in a positive direction.
"There's already a huge amount of recovery within Mandalay that has taken place," MGM Resorts CFO Dan D'Arrigo told investors. "But there is still some residual impact."
The shooting was felt across the Strip, as total gaming win dropped six percent in October, and more than five percent for the final three months of 2017.
More Details Expected
Victims, their families, and much of the general public is becoming impatient for answers surrounding what fueled Stephen Paddock to carry out such horror. In the coming weeks, new clues could emerge.
Earlier this month, Nevada District Court Judge Richard Scotti ordered Metro Police, the first law officers on the scene on October 1, to release numerous records surrounding its response. The agency has been mandated to disclose public 911 calls, officer body camera and dash-cam footage, surveillance video, evidence logs, dispatch information, interview reports, police purchases related to the investigation, and more.
Scotti ruled that the police department is obligated to "redact confidential information and produce the non-confidential portions of the records. Wholesale withholding of documents with a general claim of confidentiality suggests to this court that records have not been sufficiently scrutinized."
Metro Police was given 30 days to retract confidential portions, such as Social Security numbers and blurring sensitive footage where shooting victims are easily recognizable. The deadline for the records disclosure is March 9.
Paddock made great effort to conceal his activity leading up to October. Danley maintains she had no knowledge of his plans, and hasn't been charged with any wrongdoing.
Similar Guides On This Topic